Political Prisoners: Amaya, the Young Woman with a Big Smile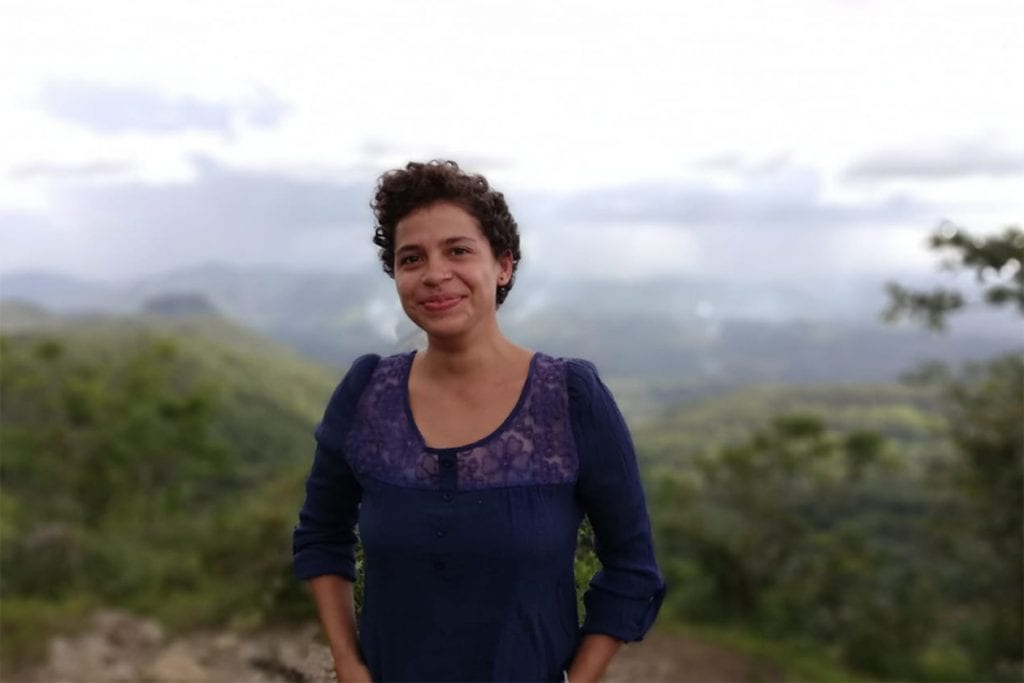 She was studying medicine, she has been a radio host and she painted murals in her beloved Esteli. Born in Belgium, this Nicaraguan woman is one of the most persecuted by Daniel Ortega's regime.
By Yader Luna (Confidencial)
HAVANA TIMES – The day before Amaya Coppens Zamora was taken prisoner by Daniel Ortega's dictatorship, in Leon, her father Federic Coppens spoke to her from Belgium. He tried to convince her that "things were becoming tense" and that she should look into leaving the country. She got annoyed and hung up the phone.
This was not the first time that she had got annoyed with her parents, nor the first time that they had tried to convince her to "take a breather" from the civic struggle that began in Leon, where she was in the fifth year of her medicine degree.
"We will always support her and we have respected her decisions. At some point, I told her that she should look into how she could support the struggle from abroad as a diplomat, bearing in mind that she speaks Spanish, English and French," says Federico, who has gone by this name since 1986 when he arrived in Nicaragua from his native Belgium.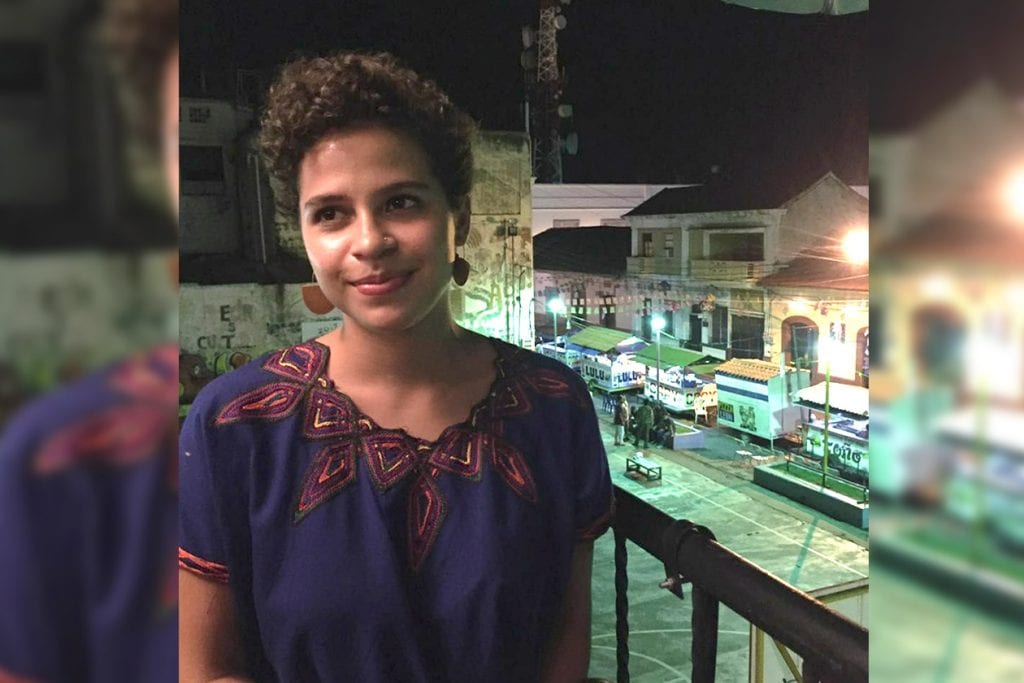 Amaya's answer was always the same: "I won't leave because if I do, the others will lose faith."
That very day, the young 24-year-old spoke to W Radio Colombia and stated that it was awful going out on the street and seeing protestors being attacked by fellow Nicaraguans, and she blamed Ortega's Government for dividing the country.
In her interview, she insisted that she wouldn't leave the country, in spite of being persecuted, because she wanted to relive the happy times of her childhood in her beloved Esteli. "We can't lose hope, we can't lose faith, we have to stand together, we have to remain strong because things will change and Nicaragua will become free again," she said.
Always smiling
Even though Amaya was born in Brussels, Belgium; she has lived in Esteli ever since she was four months old and she considers herself to be a nortena just like her two brothers do. She was born on October 31, 1994. "It will be her birthday soon and I don't know whether she will still be in prison," Tamara Zamora, her mother, says with great sadness.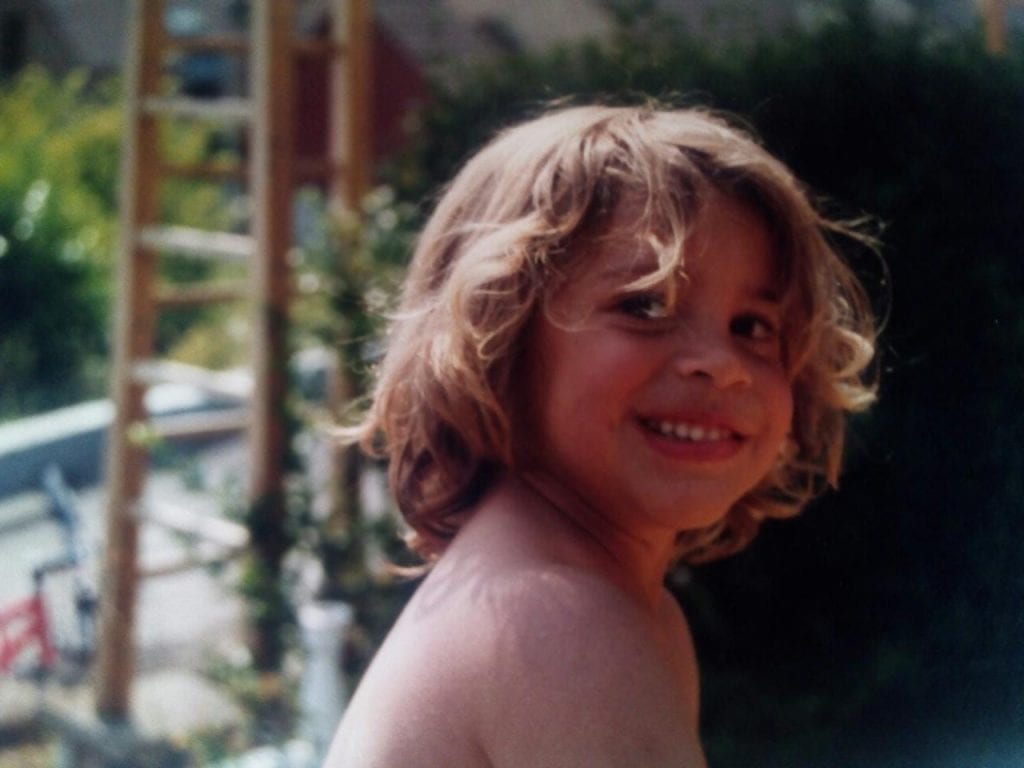 Tamara fell in love with Federico when he came to teach sociology at the Central American University (UCA) in the '80s and after they had their first two children, they decided to move to Esteli because it was a "very peaceful" city.
"We loved the city because our children could play out on the street, go out without any trouble and it was this peaceful life that we wanted for our children," she explains.
When she saw the photos of National Police presenting her daughter as a criminal, she couldn't help but feel great sadness, but she also noticed that Amaya was smiling.
"She smiles a lot. She has always had that big smile that you see in this last photo. When I saw her, I remembered what a friend told me when she was a girl, that he hoped that Amaya would never lose that smile," she says.
From radio host to mural painter
Amaya used to compete with her older brother and "never accepted being the youngest, she always wanted to be on the same level," her father explains. According to him, this shows that she has always been willing to fight for what she believes is fair.
"She has never been shy but when she decided to take part in Radio Cumiche, a project where children and teenagers became radio hosts, her life changed. "She became much more extroverted," Federico says.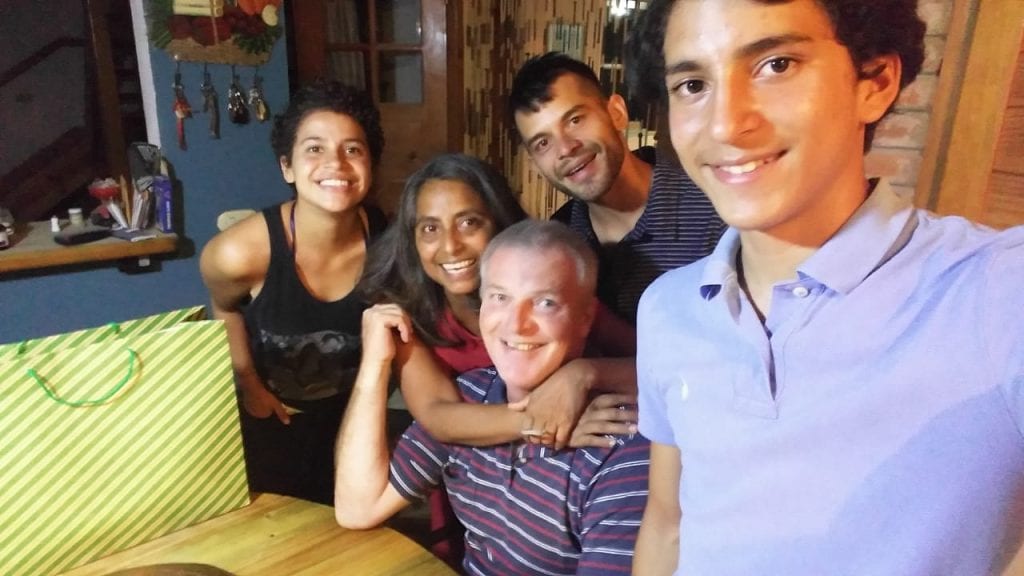 They always gave her her freedom. That's how she chose to take part in mural painting workshops, to get involved in Esteli's Municipal Band and do an internship in Los Pipitos (which works with children with disabilities). She never stopped.
"We had the opportunity to paint a mural together and that's where our friendship started. She came across as a proactive young woman, with a lot of energy, positive energy, and she was always looking for the positive side of things," Anabella Alonso says.
Alonso describes her as a young woman with a big heart, "but her humility is even greater." She remembers that her friend took part in free medical brigades in La Dalia, Matagalpa with the Global Brigades organization in January this year.
"Her courage and wishes for a just, democratic and participatory Homeland outweigh the fear she might have felt when she was harassed on social media" ever since protests began on April 18th, she explains.
Two years studying in Hong Kong
Amaya has always been very determined. "That is one of her greatest qualities, every time she decides to do something, she puts her heart and soul into it until the very end. She never left anything half-finished," her mother explains.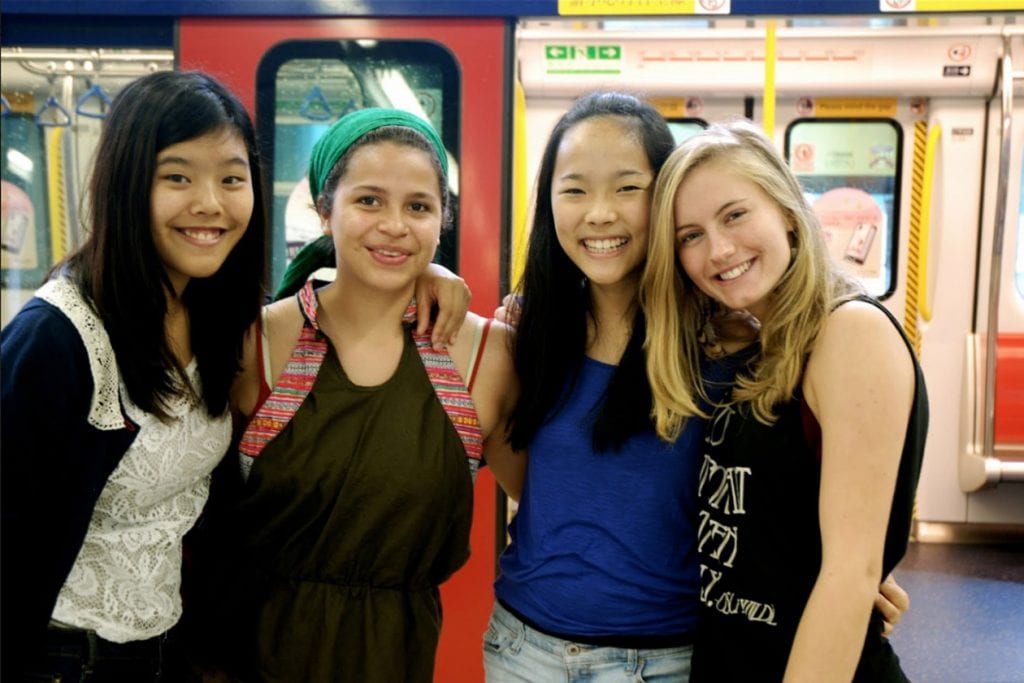 She was also an outstanding student and she won the Math Olympics a few times. She once won an award for being one of the best students at a national level. "But, she is so much more than this," her mother insists.
A short time after she got her high school diploma from the Padre Cesar Jerez Institute of Learning, her father remembers that Amaya came to him with some documents one day, when she had almost won a grant to go and study at the United World Colleges (UWC). That was how she left to go and study in Hong Kong for two years.
She studied at the Li Po Chun United World College (LPC) and shared a room with Norwegian student Oda Nissen.
Nissen was one of the first people to react after Amaya was arrested on September 10th. "She is one of my best friends, she is also one of the few people who used to laugh at my jokes. We used to laugh a lot together," she remembers.
They met when she came to pick her up at the airport and in spite of Amaya having traveled for over 24 hours and being exhausted most surely, she says that "she was smiling, happy and excited about getting there."
"Her English wasn't any better than my Spanish, which was quite poor. However, we tried to communicate in both languages. After the time we shared living together, her English was excellent, while I still struggled with my Spanish," Nissen says.
Amaya's hoop earrings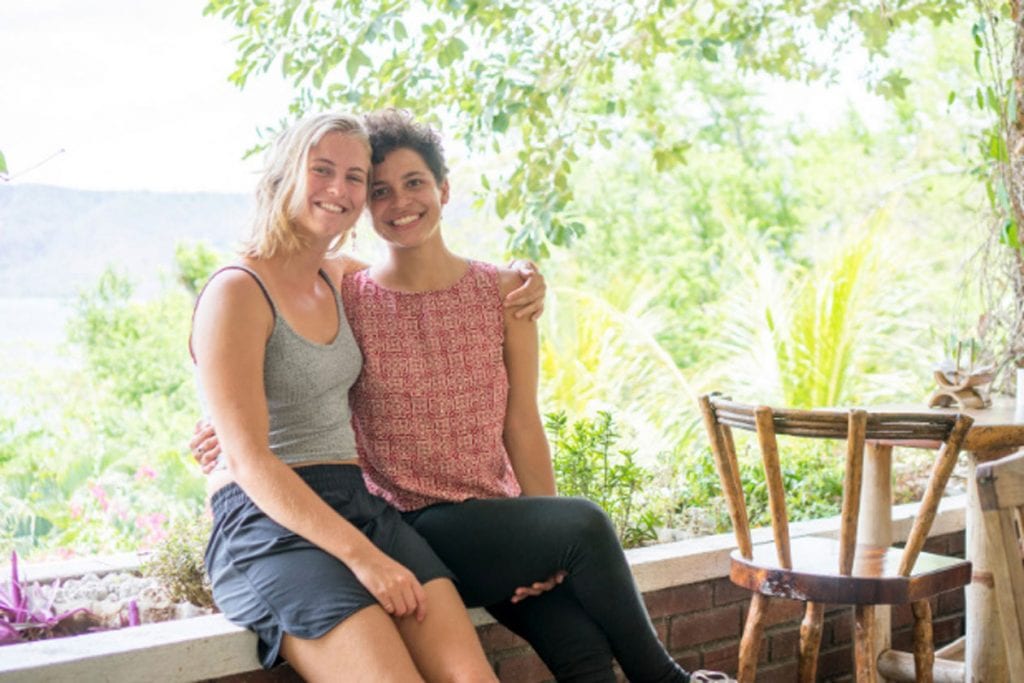 She says that Amaya always spoke about Nicaragua "the country she loves so much", while she also told Amaya about Norway.
"We used to argue about which country had the most beautiful Nature. Amaya always used to joke and say that she would never survive a visit to Norway because it is so cold. I hope to prove her wrong when she comes to visit me," Nissen says.
The young Norwegian had the chance to see Nicaragua with her boyfriend, last year. She says that she was left stunned by Amaya's hospitality and by the country's beauty. Apoyo Lake was the last place they visited together.
"Before saying goodbye to Amaya, she gave me the hoops she was wearing as a gift. I am wearing them today and I will continue to wear them until Amaya is free," her friend says.
Her arrest
Amaya was arrested by police and paramilitary forces just before 7 PM on September 10th, near La Recoleccion Church.
The university student is one of the main leaders of the April 19th Student Movement, which was born as a result of student protests against Ortega's Government. Coppens was arrested along with Sergio Midence Delgadillo when they were on their way to a safehouse. They were immediately transferred to the El Chipote interrogation prison.
After several of her student comrades were arrested on August 25th, Amaya had a mark on her head. She had a target on her ever since protests began, her mother says.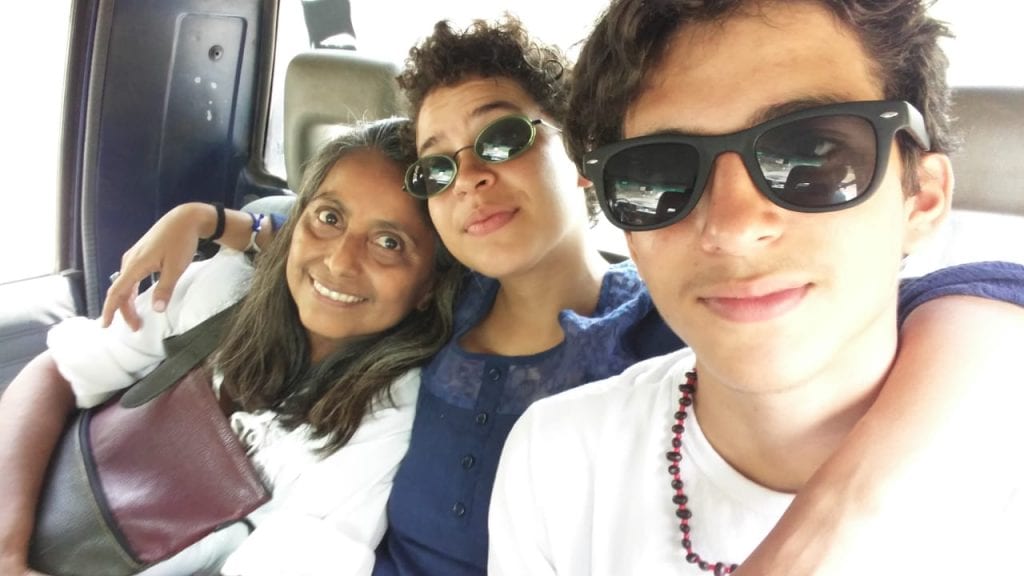 "When protests started, she was beat by the police and she called me in tears, saying that they had broke her phone," she remembers.
During the months of protests, she never told her parents about all of the persecution, harassment and beatings she experienced. Her mother would call her three times a day to check if she was OK: in the morning, at noon and at night. When she didn't answer, she became extremely worried.
The day she was arrested, they had spoken earlier on in the morning and her mother had insisted that she take care of herself because they were going to catch her. "She told me not to worry, that these rumors were always floating around, but we can't live with this fear," she said. She assured her everything was OK, that she was working on something that her arrested comrades were working on and she hung up.
Extreme surveillance
Eight days went by after she was arrested until she was brought before a judge. After the preliminary hearing, only her father could see her for five minutes and with three policemen surrounding them.
"I asked her if everything was OK, she said yes, although we later found out that she had received beatings during her time in prison," Federico says. The next day, she was transferred to the La Esperanza women's prison and her parents were able to talk to her for 20 minutes.
"We could talk a little bit more, but there were still police listening to everything and filming everything we said," his father says sadly.
Amaya is being accused, along with another six young people, of allegedly carrying out three kidnappings, terrorist acts, moderate psychological damage, illegal possession of weapons and hindering public services. The Belgian Government has said that it will closely follow her case. However, her parents know that she will be subject to a political trial and they already know how this is going to play out.
It was heartbreaking for Tamara to see her daughter locked up. She remembers her like she was at the beginning of the year, anxious to start her medical internship in rural areas and now it pains her to see her locked up. "It's heartbreaking, but we hope that this nightmare ends," she insists.
—–
For our readers who understand Spanish: