Reasons in Cuba for Country to City Migration
By Rosa Martinez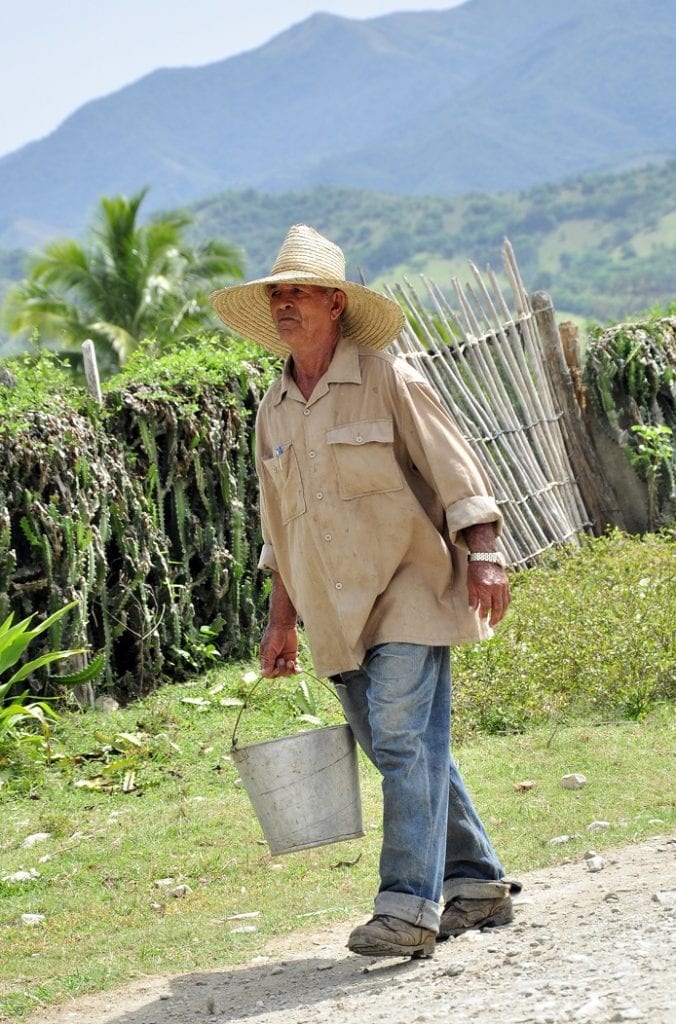 HAVANA TIMES — Lia is a young woman who has recently moved to my neighborhood, on the east side of Guantanamo city. She arrived with her husband Rafael, a young farmer who used to work the land and is now a clothes seller.
They were the first ones of a big family who had changed their residence in a rural area in Manuel Tames to come to the city's San Justo neighborhood, trying to have a more comfortable life, which, clearly, not everyone has managed to do. A dozen of Lia's relatives and thousands of settlers coming from different parts of Guantanamo's mountain ranges fight this struggle for better subsistence.
It's a trend today all over Cuba, with less and less people living in rural areas, especially less young people, with all of the consequences that this brings.
In Guantanamo's case, 80% of the region is mountainous and this is why the situation is more difficult than it is in other provinces, which demands that the Government urgently do something to encourage farmers to stay in their communities and reduce the emigration of this rural population.
Worst of all though, according to recent statistics given by the National Office of Statistics (ONEI), those who emigrate the most are between 15 and 39 years old, who after training up in a job or studying a university degree, and don't return to their birth towns. The consequences of this are an aging rural population as well an aging work force that is available.
There are many reasons which cause this demographic phenomenon, which is leaving hard-to-reach areas practically empty, not wanting to work in the fields being one of them, but not the only one by far.
Havana Times spoke to some rural people who currently live in the province's capital (especially those under 40) in order to find out some of the reasons for why they left their favorable country climate and their immediate families, a lot of the time, behind.
For example, Marbelis is a singing teacher at a Primary School, she graduated in social-cultural studies some years ago. She is originally from Maca, a rural town in the Niceto Perez municipality, a place where lots of people still live, but less and less young people.
"To tell you the truth, people born and raised in Maca love the place, because we are used to the peace and quiet of the mountains, to everyone knowing each other and treating each other as if we were family, but there are very limited job opportunities. I graduated as an arts teacher, as a result of the call Fidel made, and I later studied a degree, but after finishing my Social Service work, I stopped working as an arts teacher because there were very few schools and they already had two people filling that position. I had no other choice but to settle in the city, because I don't know how to do anything else," she said.
Many graduates coming from rural areas don't have the opportunity to work in their field where they live after studying their degrees and so they prefer to move to cities or some more heavily populated areas when they believe they can have a better career.
Jose didn't study at a polytechnic or a university, but he completed 12th grade at a pre-university school in the rural town Bamba, in Yateras, and he decided to leave this place of reddish and productive soil.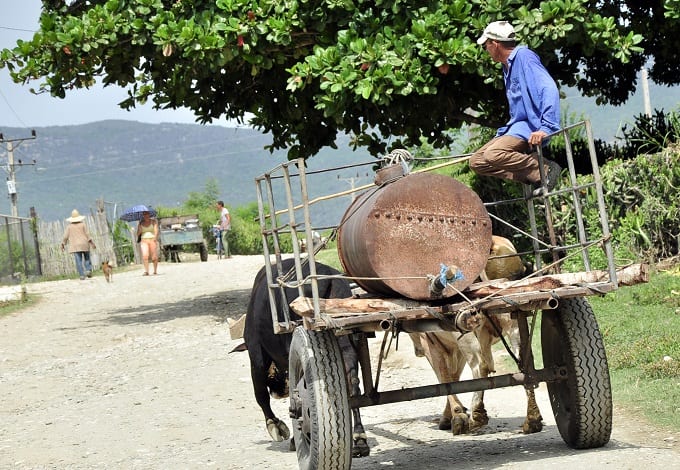 "I used to live in Palenque de Yateras (one of the province's most mountainous towns and the second leading coffee producer in the country), all of my family are from there. My parents have cows, pigs, chickens and other animals, they also have a large amount of land to sow crops. Everytime I get a chance, I go to help them with the arduous farm work, but I no longer work in agriculture, I never liked farm work.
"In my opinion, working the land is too much of a sacrifice, and the people who get the most at the end of the day aren't the people getting their hands dirty with sweat on their brow but the intermediaries and sellers. That's why I became a seller, and this is what I do here in Guantanamo. My family and the connections I have in Yateras help me with this new job."
Another person who left running, but this time from the Caujeri Valley (one of Guantanamo's main productive hubs) was 34-year-old Rafael Ernesto and he has spent the past five years living in Guantanamo.
"Truth is the Valley isn't a bad place to live," he says. "The soil is prodigious, anything you plant grows well. We also have a canning factory which gives jobs to lots of people, although it's never enough in reality and it doesn't operate all year round. When it isn't tomato season (the Caujeri Valley's main production line), the factory closes a lot of the time because mango and guava processing isn't enough to keep it running very long.
"I left because I lived in an area where electricity still hadn't reached us, that is to say, there is electricity but only for a few hours per day at night-time. You suffer from extreme boredom as there are very few ways to keep yourself entertained. You have to walk several kilometers to Guaibano, where there is electricity and a bit of social development, in order to have a bit of fun, plus they have everything any town would have: several schools, bodega stores, markets, cultural center, bank, everything…"
The reality is that there are many reasons for the accelerated population decline of our countryside, a lack of opportunities which limits young people to only working the land among them, which doesn't give them the same earnings as they could get in western provinces, as most farmers here don't have irrigation or plowing systems in order to produce harvests which they could then sell for a decent living. Not to mention the natural disasters that have delivered a blow to the province in recent years, causing farmers all kinds of considerable losses, mainly in the municipalities of Baracoa, Maisi and Yateras.
Plus, there are still many towns in Guantanamo which still don't have electricity in the middle of the 21st century, in spite of the Government launching a program to try and install electricity in many hard-to-reach areas.
Recreational opportunities are scarce, not to say inexistent, these are limited to one or two popular celebrations every year. Due to an inefficient system of distributing supplies, people need to travel to the main towns in order to buy food or basics. Public transport is normally irregular, people have to depend on private vehicles which charge high fares which not everyone can afford to pay. Roads to these rural areas are in a dreadful state.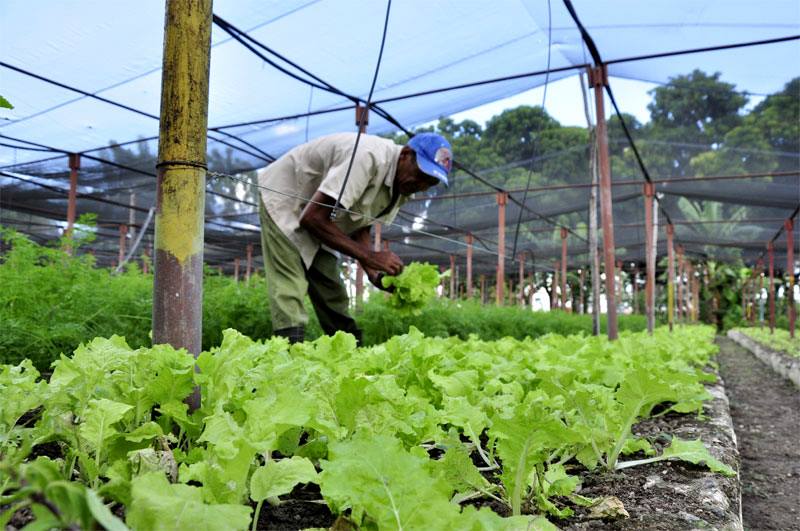 Even though there is a family doctor present in the mountain communities, when an accident takes place or someone gets really sick suddenly, rural farmers have quite a few troubles to take those suffering to a hospital.
Family union is another one of the main reasons people emigrate from the countryside. For example, let's take the case of Hilda, a 60-year-old woman, who had no choice but to convince her father to leave a tiny place in Bayate, in the town of El Salvador, because his five children live in the city, three in the provincial capital and two outside the country.
"One day he told me, but everyone I know is in Guantanamo, what am I doing here where the devil cries out and nobody hears him. No matter how much we like mountain living, when one of us gets sick we create problems for our children because looking after us here near them isn't the same as it is far away, where just the trip is a headache."
Basically, people are looking for better opportunities and a better quality of life. This is the same reason why people move from the countryside to the city and people from cities move to other provinces or other countries. This is a phenomenon which isn't exclusive to Guantanamo, much less Cuba and nobody's going to stop or change it, as it's a law of life. The saying that goes: I'd even leave home to improve my life, doesn't exist for no reason.