Restaurant Tours Bring Cuban Cuisine to the Spotlight
During the second edition of Havana's Tapas Tour, several of the city's restaurants have come to life by appealing to the national market and Cuban cuisine.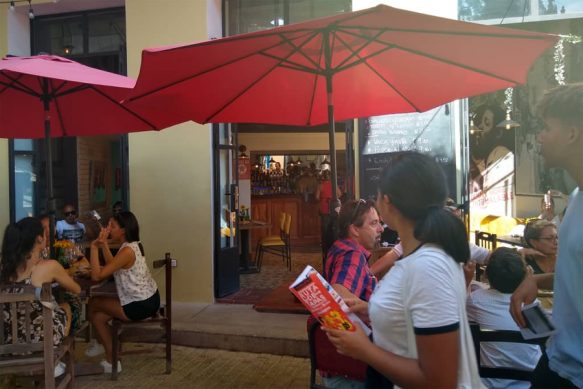 HAVANA TIMES – Some twenty something diners fill one of the bars in the Hotel Iberostar Grand Packard, in Old Havana, at a time of day when things generally slow down. Many are Cubans and they are entering the luxury hotel for the first time ever.
This is where Havana's Tapas Tour begins, an unusual local project that aims to show the diversity of Cuban cuisine and attract national customers with more affordable prices.
Eleven businesses (mostly private) have joined this second edition of a project organized by A la mesa, a specialist food directory that features over 1200 restaurants in Cuba today, and is sponsored by the Chilean wine company Casillero del Diablo.
"We are trying to show Cubans all of the good things that are being done in local cuisine with products you can find in the market every day," Yondainer Gutierrez explained, who is in charge of design, the graphical user interface and product development at A la Mesa.
Tapas prepared for the experience need to be sold with a glass of wine for a modest price and are competing for authenticity and Cubanness with dishes prepared with plantain, cassava, corn, cassava bread or any other staple of Cuban cuisine.
"This experimentation already forms part of Cuban businesses. There are traditional food places, and others are fusion restaurants, rescuing dishes from the native indigenous communities, the Mambises, and giving them a modern twist," the designer said.
According to Maivis de la Colina, a regular explorer of the city's restaurants, they needed this push.
"Young people want to try new things, to experiment. This kind of event can boost Cuba's food culture, that has been very poor, even though many places are doing different things," she said.
This is the second time that the young 27-year-old woman has gone on this tour. "First of all, it's great that there is a different event in Havana, you get to know about new places, prices are affordable and you get to try dishes that are practically unknown, for example, from the East of the country," she weighed in.
The greatest surprise for Vietnamese resident in Cuba, Phuong Lan, came at Cafe del Angel when she tried Cuban sushi, a cucumber roll filled with black bean rice and roasted pork, accompanied by a potato and fried beef casserole.
"It is very hard to make Asian food in Cuba because they don't have the original ingredients, but making Cuban-style Asian food is an interesting concept for tourists and Cubans who are able to try food from other countries, but with a Cuban touch," she shared.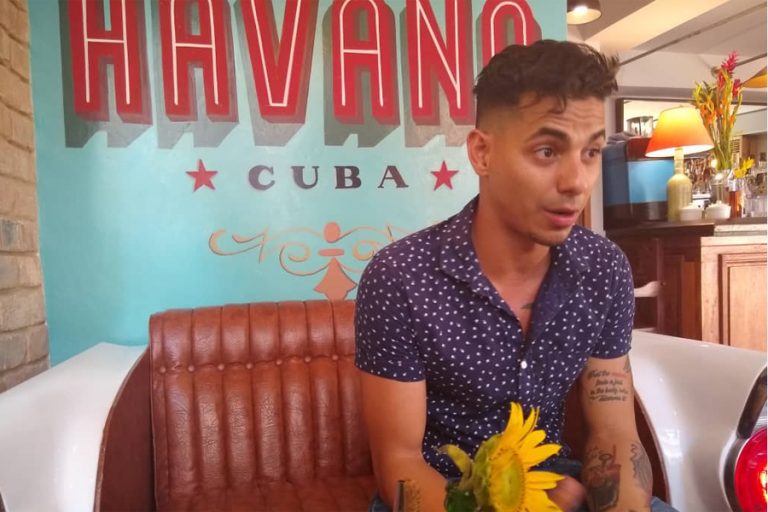 Half and half
"We are in off-peak tourist season and there are many restaurants who only cater to this market. This is a way of showing them that they need to think about Cuban clientele, who are here 365 days a year," Gutierrez explained.
The number of customers this edition of the tour has tripled compared to the last edition, with over 200 diners in one afternoon, which exceeded the organizers' expectations and forecasts.
"Even though they don't earn very much, the tour has other advantages for them: customers who arrive and stay, keeping places busy in dead hours (between 4-8 PM)," Gutierrez said.
According to the A la mesa representative, proof that the project has also been beneficial for business owners is the fact that all 11 restaurants who took part in the former edition, wanted to take part in this one.
Owner and manager of Antojo Restaurant, Andy Caraballo, confirms this. "We are quite a new business; we've only been open for six months and the tour has really helped to put us on the map."
This restaurant that specializes in Creole food also defends the advantages of making the most of locally available supplies that tend to be unstable.
Many of his customers are Cubans who come looking for his dishes, even for the most traditional ones. It is also a way of preventing the situation when a customer wants something on the menu and can't because these products are in shortage more often, he added.
"We don't want a customer coming looking to eat a certain dish and can't find it for reasons beyond our control, and decides not to come back," the young 28-year-old man said.
Another of the values promoted by the event is the synergy between different businesses. Unfortunately, the event has yet to receive support from the state-controlled media.
"We asked AM:PM website to create a playlist with Cuban music for every space. At the end of the day, we don't just want to promote Cuban cuisine, but national culture on the whole," Gutierrez said.