Rolling Towards Nostalgia: Cuba's Vintage Cars
A long time before the Apollo-Soyuz Test Project in the Earth's orbit, Russian parts and US car bodies converged in Cuba, and now during this age of computerized cars, this Caribbean island still has a rolling collection of classic cars which would make the best car museum in Detroit green with envy.
By Richard F. Potts (Photos by author)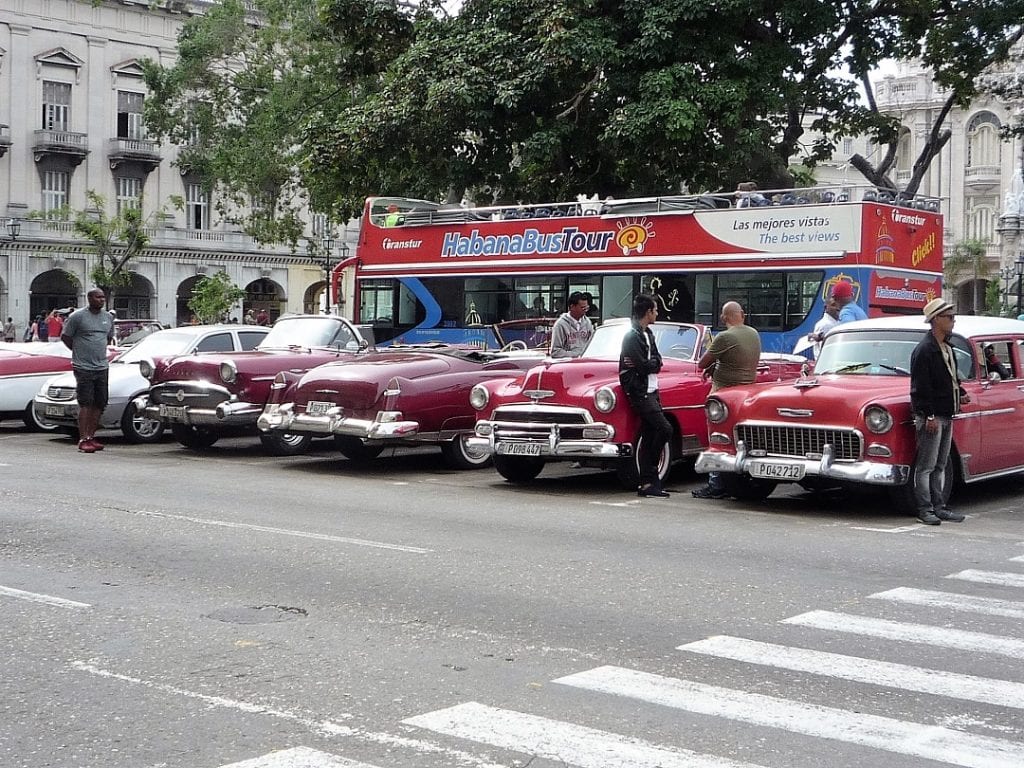 HAVANA TIMES — If you walk down 23rd street early in the morning, this main avenue in Havana stirs like many others in the world between beeping and the sound of car engines, but a horde of classic US cars drive alongside modern European makes of cars, contending with them on the road and astonishing visitors. A "Rolling Museum", survivors from Detroit in the '40s, '50s and '60s, surprise tourists when they see these old Fords, GMs and Chryslers challenging time and nearly 60 years of the US economic embargo.
Makes include Buicks, Pontiacs, Chryslers, Oldsmobiles, Plymouths, Edsels, Studebakers, Cadillacs, De Sotos, Dodges and plenty of Chevrolets and Fords. They survive and continue to offer a service in this cosmic era thanks to the Cuban people's ingenuity and creative skills, who have kept a fleet of classic cars running since the beginning of the embargo despite a lack of spare parts. According to experts, these cars make up nearly 30% of the island's total vehicle pool.
History and modernity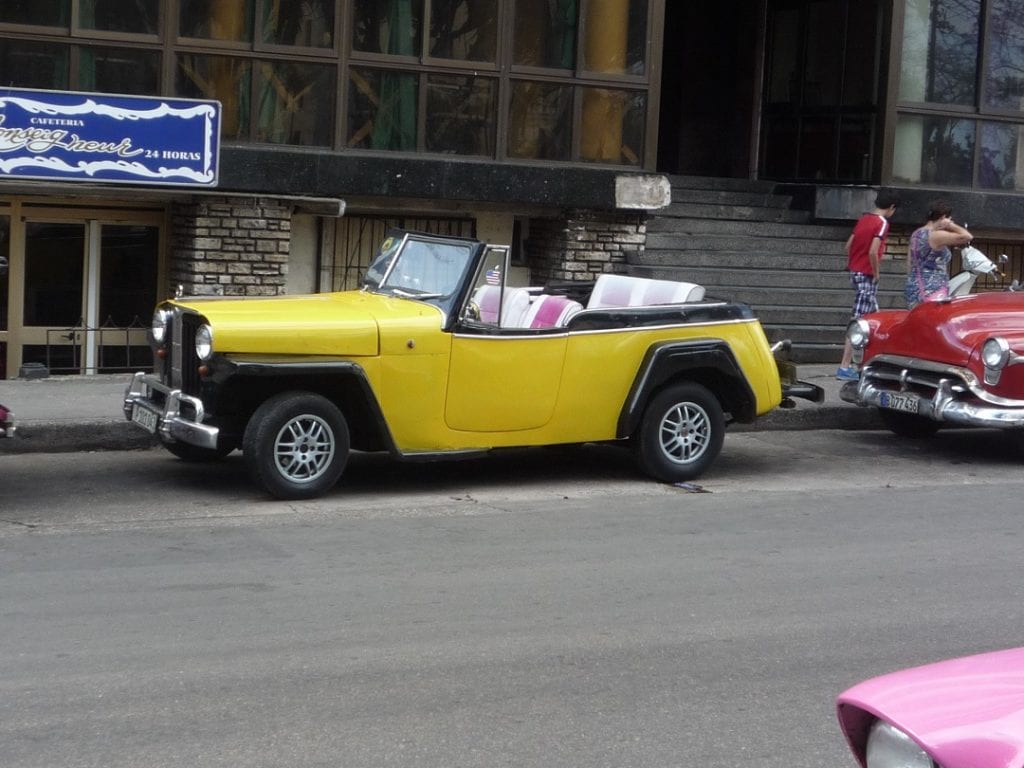 With "retro" fashion on the boom, the media discovered a gold mine of classic cars in Cuba; well-known photographers come after incredible images, collectors from the international jet-set community come to look for rare parts and prestigious TV channels dedicate precious air time to how owners keep their cars running, engineering experts who are able to adapt Russian parts and those from other countries to US engines.
"I believe that this was the first union between both countries: in mechanics," points out Juan Carlos, a taxi driver who owns a New York Chrysler, "because before Apollo and Soyuz linked up in space, down here below, Russian parts and US car bodies already coexisted."
Classic cars also have useful features and many inventive Cubans have refitted old US cars to transport passengers. Some of them hold surprises and when Gilberto, a taxi driver, lifts the hood on his '51 Chevy, he reveals a powerful diesel engine. "Don't ask me why, but it does more kilometers per liter," he smiles cheekily, "although I liked it better with its original engine," he concludes with a nostalgic tone. Others, such as Pedro Luis' Studebaker, combine elements from four different continents with a German diesel engine, a Hyundai radio player, Ford seats and a Russian transmission.
The rolling combination of modernity and history concentrate in certain points within the city, whether that's in Old Havana or in the Vedado neighborhood, where tourists are offered "classic taxis" for a cheaper price than state-run taxis. Taxi micro-entrepreneurs line up in the shadow of Havana's Capitolio building, such as Roberto, who changed his V8 engine on his '53 Buick Super for a diesel engine made out of a water pump, or Eddy, who has a marvelous Ford Fairlane 500 convertible which delights visitors.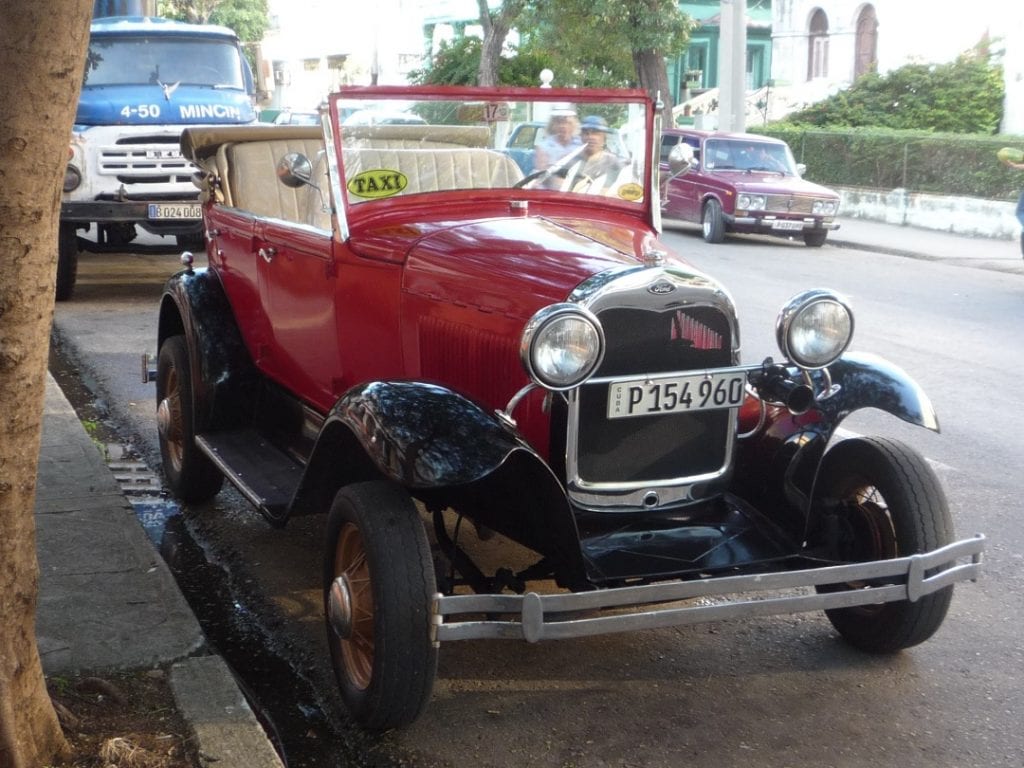 Eddy says that, "Classic cars are much more resistant, cars were made to last back then. Touch it," he says, hitting the hood, "it's real iron, not like cars nowadays that are made out of pure tin, and I can carry more passengers more comfortably as a taxi."
However, convertibles that travel around like new are the ones that take most people's breath away, carrying visitors who enjoy the nostalgia of moving about Havana in these classic cars which once took them to unforgettable student parties in their home town in the United States or Europe, or where they harbor memories of passionate university loves. Price: 40 CUC (Convertible Pesos, equivalent to the USD almost) a trip, preferably along the Malecon by the sea shore, until they reach the historic center in Old Havana.
Rolling towards nostalgia
Modern life imposes its pace with Mercedes Benz, Nissans, Hyundais, BMWs, Audis, Citroens and Toyotas, among other brands, depending on the needs and growth of the government's tourism and other economic sectors, but classic cars endure. There are clubs for enthusiasts that organize car parades in places such as Havana and the Varadero resort, and there is a specialist museum in Old Havana that has a display of cars that belonged to historic figures.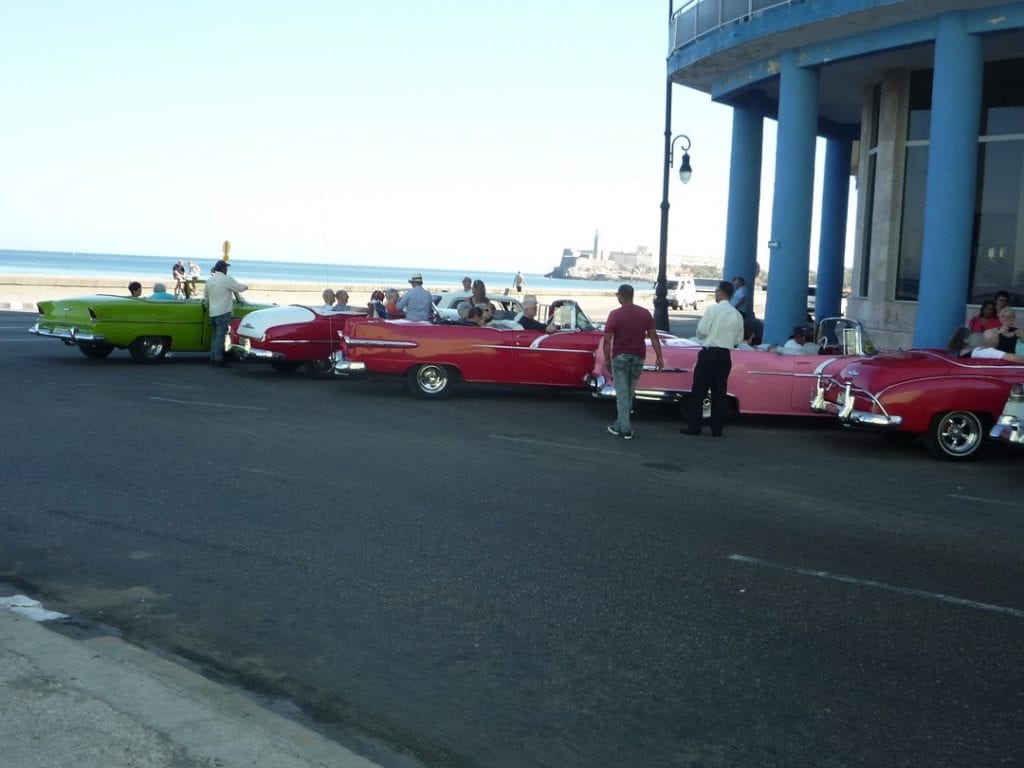 In this race towards nostalgia, how Cubans were able to keep cars running after their parts are no longer manufactured by anyone remains a mystery to foreigners. Aside from the utilitarian function taxi drivers get out of these cars, car enthusiasts look after their cars as if they were a kind of child, a "beautiful little girl" (like Cubans say). "I rummage about warehouses and car scrapyards," Antonio, one of the founders, says, "and we help each other out at the club to find out who has the part we need," he explains, while he proudly drives his great '59 Cadillac, a whale in a sea of compact cars. "This car is my wife," he smiles, "the other women, my lovers." But jokes aside, these enthusiasts are also living a challenge somehow, in a country that hasn't received a single spare part from Detroit in six decades.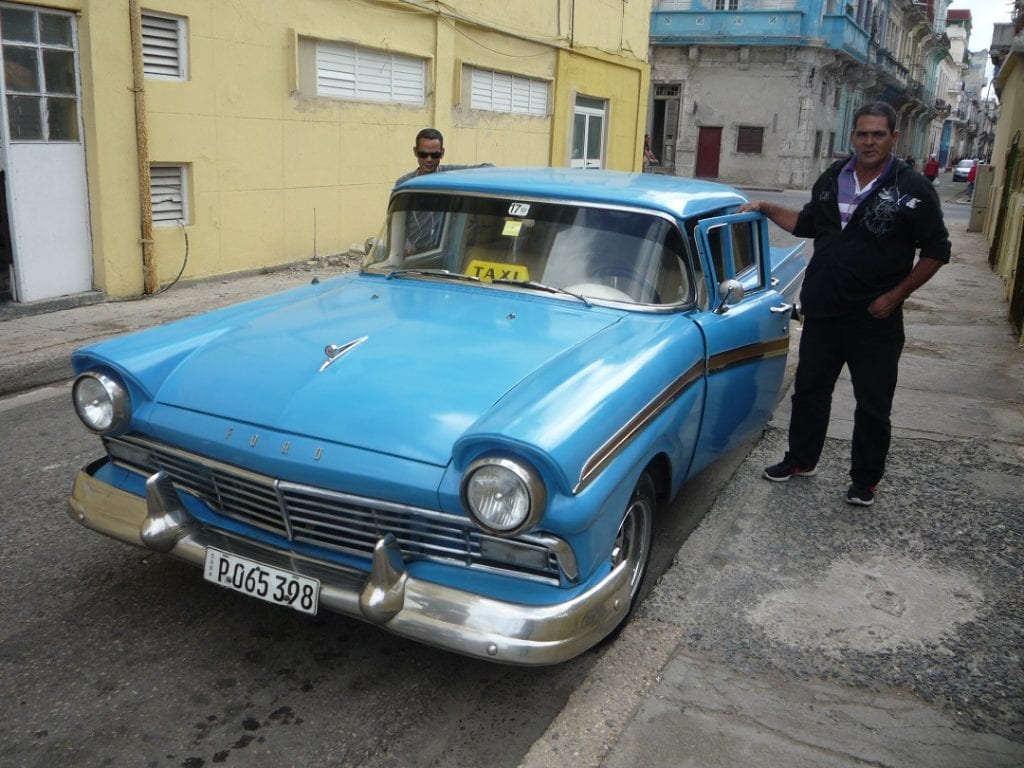 Several times a year, dozens of members from Classic Cars Clubs drive their cars along the Malecon towards Havana Bay. Founded in 1903 as the Havana Automobile Club, which belonged to Havana's elite, it disappeared in 1960 to reappear in 1998, in collaboration with tourism bodies so as to promote the owners of these pristinely-maintained cars.
"And also to have fun," Alberto says, winking, and it really is a sight for sore eyes watching this caravan of jewels of engineering and survival drive along the Malecon, in front of the Morro lighthouse.
I am ending this travel entry as a passenger in a '59 Ford Corvette, shiny like new. The afternoon dies down slowly, as if it were refusing to die in the belly of the night, and the Caribbean waters are stained red by the sun. The engine purrs softly, while car horns beep and drivers greet each other with a smile. An atmosphere frozen in time floats in the air which gives the sunset an almost magical quality.
Then, it seems like Cuba and the US are communicating, if only for a second. Obama should have experienced this moment.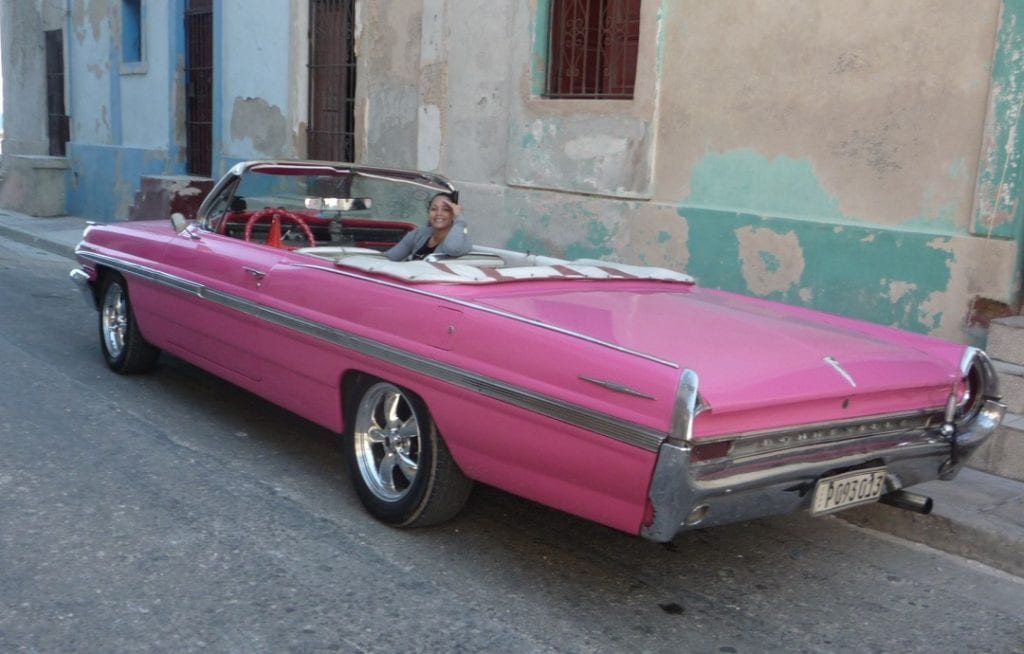 Click on the thumbnails below to view all the photos in this gallery. On your PC or laptop, you can use the directional arrows on the keyboard to move within the gallery. On cell phones use the keys on the screen.