San Lazaro Draws Masses at El Rincon Sanctuary
Photo Feature by Jorge Luis Baños Hernandez
Text by Caridad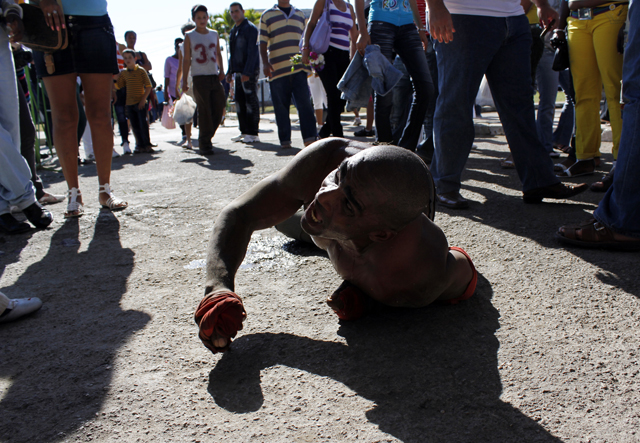 HAVANA TIMES, Dec. 21 — December 16 is the eve of Babalu Aye ("the father of the world" in the Yoruba language) or, as he's better known under his syncretized name, San Lazaro.
Starting days before — and even weeks or months prior — all those who have made promises to this saint of illnesses and misery begin to walk toward El Rincon.
Although many have asked him to cure their bodies or those of loved ones, others have requested his intervention to allow them to leave the country or to take a trip or obtain a house.
There are those who "pay" for these requests with very difficult to fulfill promises.  Then too, there are those who fulfill promises that were not made by them.
But what is customary is for the believers to take flowers, candles and coins to this small sanctuary in Santiago de las Vegas, on the outskirts of Havana, even if they're only begging for peace in the world or the good health of those close to them.
Click on the tumbnails below to view all the photos in this gallery