Secret Cuba Work and the other Alan Gross
By Tracey Eaton  (Alongthemalecon)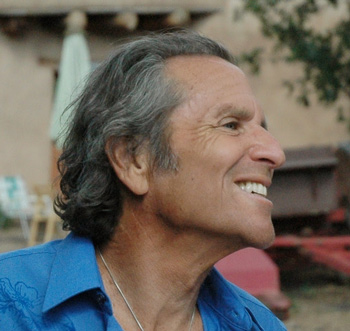 HAVANA TIMES – Cuban authorities arrested American development worker Alan Gross in 2009 after his fifth trip to the island to set up a network of Internet hotspots.
But Gross evidently wasn't the only older Jewish man spotted in Cuba carrying out a mission for the U.S. government.
Jeffrey Robert Kline, founder of the Self Reliance Foundation, went to the island to test cell phones and other wireless devices for a contractor that was working for the State Department, according to a knowledgeable source who asked not to be identified.
Government agencies turned to Kline because he was considered a "maverick," said the source, who spoke on the condition of anonymity. "People hire him to do things others won't touch."
Kline, 64, could not be reached for comment. In February, I wrote about a Cuba project he is doing for the Broadcasting Board of Governors. (See "The incredible disappearing $450,000 contract").
DAI, an international development company in Bethesda, Md., had hired Gross to travel to Cuba to set up the Internet hotspots. The U.S. Agency for International Development, or USAID, financed DAI as part of a democracy project aimed at undermining Cuba's socialist government.
Gross went about his business quietly, the knowledgeable source said, but Kline "was being very public" and "was slinging cell phones around."
According to the source's version of events:
Kline and other Self Reliance Foundation employees had brought into Cuba some $50,000 worth of communications gear, including at least one satellite phone.
Cuban authorities confiscated some of the gear and briefly detained one of the employees.
The employees heard rumors that Cuban police were looking for a Jewish man who was distributing communication gear.
They never found out whether authorities were looking for Kline or for Alan Gross. But they were worried and hurried to get out of the country and return to the U.S.
The State Department did not consider the mission a success. The testing of the wireless equipment taken to Cuba was not as detailed or as sophisticated as U.S. officials had wanted.
Still, everyone got home safely.
The source's version of events could not be confirmed.
Emily Goulding, a former Self Reliance Foundation employee, worked for Kline for three years, said

"He's an interesting man. Very creative." However, she declined to talk about Kline's work in Cuba, calling it "classified." She would not answer questions about experiences in Cuba, either, and suggested that the State Department might have more information.
Goulding's resume says she was a development special for the Self Reliance Foundation from 2007 to 2009. Her accomplishments are listed as:
– Helped social entrepreneur raise $5.6 million for media-based social justice projects
– Designed and secured funding for multiple international public diplomacy projects such as a hip hop organizing projects, such as Mi Pais Inventado/My Invented Country street theater project in Cuba, and a youth-run Venezuelan Web magazine through the Department of State's Bureau of Democracy, Human Rights, and Labor
-Wrote winning proposal for the Department of Justice's 2007-8 national Project Safe Childhood 2.5 million dollar outreach initiative, and 1.2 million dollar national cancer prevention initiatives for the Centers for Disease Control and Prevention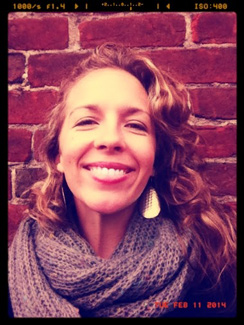 Her LinkedIn profile does not show any Cuba work. It states, in part:
Founder of Girasol Consulting, Emily Goulding-Oliveira is a writer, educator, and activist. Emily thinks through pressing issues in public affairs and helps leaders and organizations find grant funds, especially in the areas of emerging communities and global civil society.
In her career as a grantwriter, she has written winning proposals for the John S. and James L. Knight Foundation, the National Endowment for the Arts, the U.S. State Department…
Goulding has traveled to Cuba. In 2011, Goulding wrote an article entitled, "Viva el Arte: DC's Capital Fringe Festival Reminiscent of Cuba." It stated:
I went to Cuba for the 2009 Juanes Concert for Peace and found the arts scene there to look almost exactly like the community arts scene here. The Fringe, like Cuba, is not air-conditioned, and is a bit dusty. Chipping paint is an issue, as is the vague risk of electrocution from exposed wires.
The scene is homemade, and high-minded. It's presented with a proudly regional twist under red, white, and blue flags with stars, and people aren't there to make money — the artists at Fringe aren't in it for the money, and in Cuba, you can't actually make money, so that's that.
At the Fringe, as in much of Havana, art can be made anywhere – any slab of concrete can serve as a stage. Both Cuban and Fringe artists are more likely to form collectives or ensembles instead of businesses, and they even dress the same – I'd never seen as many pairs of Chuck Taylors as I did at the Bohemian Park, Parque de los Bohemios in Downtown Havana.
By political accident, the type of work created in the capital of the Free World and the capital of the Commie World is also similar. Great Recession-era Americans are no entirely longer sold on capitalism, and Cuban artists are no longer entirely sold on communism.
Both are creating some new in-between where old ideas are transformed.
Brigitte Savage also worked at Self Reliance. She was development director. Asked about Kline's Cuba work, Savage replied in an email:
Sorry Mr. Eaton – there is nothing I can tell you!
Robert Russell is the former executive director of Self Reliance. He said in an email:
While I worked for the Self-Reliance Foundation, my work involved domestic projects focusing on science and health education projects targeting Latinos. I was aware that the organization was doing a project related to media in Cuba, but had no direct involvement and don't really know much more than that.
The Office of Inspector General at the Justice Department mentioned Self Reliance in a semiannual report to Congress in 2010. The report said the OIG had detected $470,750 in costs that were questioned and didn't appear to be adequately documented.
But I digress…
Back to Jeff Kline.
He is director of a non-profit company called the Pinyon Foundation. Its corporate address appears to be Kline's home address in Santa Fe, N.M.
Federal records show that the BBG, which runs Radio & TV Martí, awarded the non-profit Pinyon Foundation a $450,000 grant to produce a self-help video series for Cubans. I asked Kline about the grant in February. He said:
"I do know that the Pinyon Foundation has not received $450,000. I would know that. Pinyon does not have any money of that nature at all."
Records showed that the contract was signed Sept. 30, 2013. I called it a "disappearing $450,000 contract" because Kline said his foundation didn't get the money.
Now I think I know why.
On Jan. 15, 2014, another $450,000 contract was signed. It lists the exact same contract number as the Pinyon Foundation agreement: BBG50C130046.
But this time, the money goes to a for-profit company. It's called Canyon Communications LLC. And its creator is a man named Jeff Kline.