Photo feature by Elio Delgado Valdes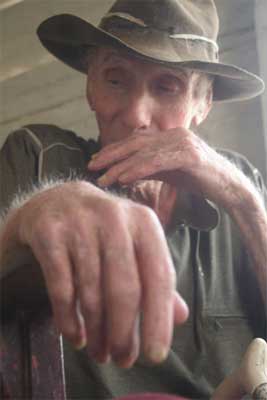 HAVANA TIMES — Cuba is the Latin America country with the oldest population, with more than 17 percent of its inhabitants 60 years of age or older. Typically this is an indicator of developed countries; however Cuba's medical system ensures care for people from before birth until their final days, thus allowing them to live longer and healthier.
Many programs here — such as senior daycare, golden age centers and the University for the Elderly Program — ensure exercise and socialization, care during the day and intellectual stimulation.
However, it's necessary to come up with some formula so their aren't elderly roaming aimlessly in the streets, which — while bad in itself — also presents an image of helplessness that is far from being widespread.
According to statistics from last year (2011), Cuba had more than 1,800 centenarians. The province of Villa Clara is one of the most aged populations in the country, with 172 of its residents over a century old and 21.4 percent of its population over the age of 60.
Eustaquio Castellon, living in a rural area of the municipality of Santo Domingo, is about to celebrate his 101st year, but he keeps his mind lucid. Until he was 92 he would ride his bicycle back and forth into town.
He worked hard in the fields all his life and today his family doctor attends to him, keeping a constant eye on his health.
This photo essay shows Eustaquio and a few other seniors from that same municipality of Santo Domingo, Villa Clara.

Click on the thumbnails below to view all the photos in this gallery. On your PC or laptop, you can use the directional arrows on the keyboard to move within the gallery. On cell phones use the keys on the screen.