Ten of Aretha Franklin's Iconic Songs, the Golden Voice of Soul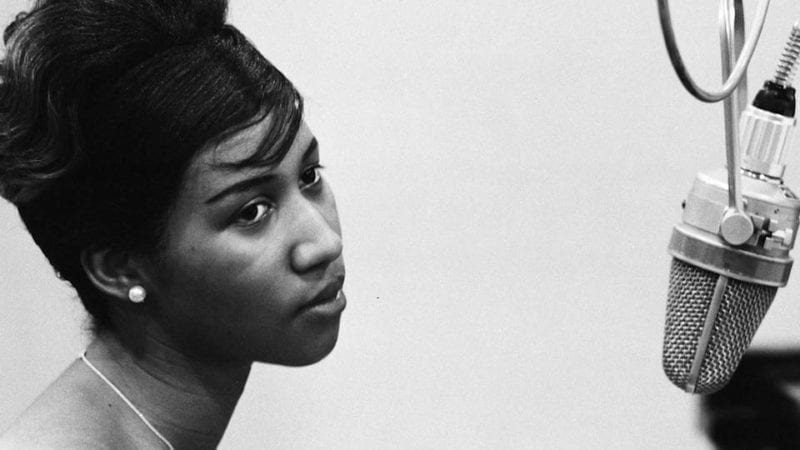 The "Queen of Soul" passed away on August 16th in Detroit at the age of 76, after battling with cancer, her representative Gwedolyn Quinn told the local press.
By Pepi Cardenete (Confidencial)
HAVANA TIMES – Aretha Franklin, the young gospel star who became the "queen of soul", passed away on Thursday in Detroit at the age of 76, leaving a void in the music world that will be filled with her vast discography, which ranges from the anthem "Respect" to "I Say a Little Prayer."
This little prayer that says: "Forever and ever you'll stay in my heart and I will love you" sums up Franklin's memory (Memphis, 1942), the last great voice of the United States who also fought for civil rights.
Franklin transformed "Respect", by Otis Redding, into a racial and feminist anthem, even though this song, with over 150 million plays on Spotify, isn't the only legacy that this artist is leaving behind after nearly six decades in the music business.
These are ten of Lady Soul's most famous songs:
1. "Respect"

Redding had written "Respect" from a man's point of view, who works all day, brings money into the household and demands "respect" from his wife when he comes home.
Franklin turned this song on its head in 1967 with only some slight changes to the lyrics, converting it into a real feminist anthem which catapulted her career and was embraced by the US civil rights movement.
2. "I Never Loved a Man"

"Respect" figured on the album "I Never Loved a Man the Way I Love You", considered to be Franklin's masterpiece (and the first album she released with the label Atlantic Records). The song which gives the album its name was composed by Ronnie Shannon and included lyrics such as: I guess I'll never be free, since you got your hooks in me."
3. "(You Make Me Feel Like) A Natural Woman"

Composed by Carole King, Gerry Goffin and Jerry Wexler, "(You Make Me Feel Like) A Natural Woman" appeared on the album "Lady Soul", which was released in 1968, and other artists, such as Celine Dion, have been seduced by its lyrics and not hesitated to make a cover over the years.
4. "Think"

The singer from Memphis not only sang songs originally made by others, but she also wrote her own, such as in the case of "Think", another iconic cut from "Aretha Now" (1968) which cried out for freedom and Franklin performed it in "The Blues Brothers" in 1980.
5. "Call Me"

Another song written by her own hand, this time in 1970, from the album "The Girl's in Love with You". "Call Me" appears on the same album as other covers Franklin made of "Let it Be" or "Eleanor Rigby", by The Beatles, giving them a soulful and R&B twist, like only she knew how to.
6. "Son of a Preacher Man"

Also from "The Girl's in Love with You", written by John Hurley and Ronnie Wilkins. Dusty Springfield recorded "Son of a Preacher Man" in 1968, Erma Franklin (the Queen of Soul's sister) would make another version in 1969 and then Aretha finally jumped on the bandwagon in 1970.
7. "I Knew You Were Waiting (For Me)"

She sang "I Knew You Were Waiting (For Me)" with George Michael, now in the '80s for her album "Aretha". The English singer joined the US singer in her R&B groove and gave the song his signature pop touch in 1987, later winning a Grammy.
8. "Chain Of Fools"

Franklin won 18 Grammys in total over the course of her music career and was nominated 44 times. She also won a Grammy in 1968 for "Chain of Fools" from the iconic album "Lady Soul". The singer sang this track by Don Covay alongside her loyal and eternal gospel choirs.
9. "Freeway Of Love"

She won another Grammy in 1985 for "Freeway of Love", the first single from "Who's Zoomin' Who?". The song also reached no. 3 in the Billboard Hot 100 charts, where it remained for 19 weeks.
10. "Since You've Been Gone"

As well as her Grammy awards, Franklin was also a regular on this top hits charts. 73 of her songs made the "top 10" on the Billboard Hot 100 and two took first place – "Respect" and "I Knew You Were Waiting (for Me)".
"(Sweet Sweet Baby) Since You've Been Gone" is one of them: composed by Franklin and Teddy White. The Queen of Soul was able to concentrate all of her gift into just 2:25 minutes, which was something she knew how to exploit during 60 years of a tireless career in music.