Ten Years Fighting HIV/AIDS in Cuba
Dalia Acosta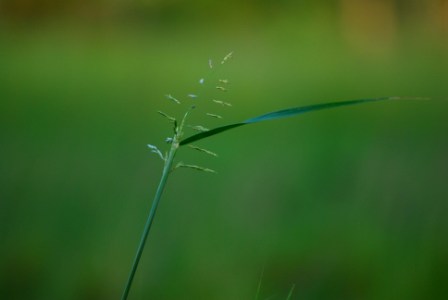 HAVANA TIMES, Oct 12  (IPS) — Razl Regueiro remembers every detail about the creation, 10 years ago in Cuba, of the project for the prevention of HIV/AIDS among men who have sex with men, and the way the initiative crossed the boundaries of purely health-related concerns to address the question of social inclusion.
"Although homosexuality had been mentioned before, up to that point no work had been done with men," Regueiro told IPS. A co-founder of the project, Regueiro's idea is now applied in 14 provinces on the island and involves around 1,700 volunteer health outreach workers who act as direct links with Cuban communities.
"It was the first time the people most affected by HIV/AIDS participated in a program that was focused on educating people and on other aspects as well," recalls Regueiro, who is now assistant to the United Nations Development Program's (UNDP) program to combat HIV in this Caribbean island nation.
"By using peer education as a tool, men who have sex with men (MSM) themselves urged each other to practice safe sex," said Regueiro, who was at the meeting that founded the MSM-Cuba program in August 2000, at the National Centre for Prevention of Sexually Transmitted Infections (STIs) and HIV/AIDS.
The AIDS epidemic, which in its initial stages mainly affected gay men, rubbed salt in a particular wound in Cuban society.
After the period of state-sponsored homophobia in Cuba in the 1960s and 1970s, the appearance of the first cases of HIV/AIDS in 1986 became another excuse for the rejection of gays, who were already vulnerable members of society. This was exacerbated by compulsory quarantine of those who contracted the infection, a practice that continued into the early 1990s.
HIV-AIDS Stats for Cuba
In Cuba, eight out of 10 HIV-positive people are men, according to official sources that have recorded about 13,000 cases in this country of 11.2 million people.
Out of the total male HIV-positive group, over 80 percent have sex with other men, equivalent to 7.6 percent of all Cuban males in the 12-49 age range, according to a 2009 study by the National Statistics Office (ONE).
And about 60 percent of the HIV-positive males said they were bisexual. The study also found an increasing trend within the group toward living with stable partners.
A previous ONE study in 2006 found that the MSM-Cuba HIV/AIDS prevention program had saved about 3,000 men from becoming infected with HIV.
Scientific research into MSM behavior and the training given to health outreach volunteers through the program also led to greater recognition and visibility for this segment of the population. Educational strategies for MSM about HIV/AIDS were discussed at the "highest level of the government," Regueiro said.
The expert, who was national coordinator of the project until early last year, described how specific prevention actions targeting gay and bisexual men were adopted by provincial and municipal governments, organized as the Working Group to Prevent and Fight HIV/AIDS (GOPELS).
The actions have had the greatest impact among gays, as they tend to be more open than bisexual men about their sexual orientation.
This may be the reason for the considerable increase in condom use by MSM, either with their stable partners or in occasional encounters, which was documented in the 2006 and 2009 ONE studies. However, consistent condom use is still below the 75 percent level necessary for controlling the epidemic, according to a 2003 Canadian research study.
Yoire Ferrer, who helped launched the program in Santiago de Cuba in the southeast of the country, said the initiative has been "extremely useful" for the national health service and is unique in terms of its "coverage level and the links established with sexual minorities."
"We have capacity-building and management programs at all levels, and we promote recognition of sexual diversity and encourage respect for and acceptance of gay, bisexual and heterosexual men," Ferrer told IPS in an e-mail from Santiago de Cuba.
Health interventions among populations suffering from discrimination encompass "the whole range of sexuality-related elements, and help improve quality of life by addressing issues like self-esteem and empowerment, focusing on the individual as a social and sexual being," Omar Parada, a co-founder of the project, told IPS.
Parada, a mechanical engineer by profession who coordinates the MSM-Cuba program in the eastern province of Granma, regretted that "many MSM are staying the closet." In his view, community work and social inclusion efforts should be expanded.
"We should not limit ourselves solely to issues related to STIs, HIV, self-esteem and empowerment," said Parada, who added that what is needed is "a multi-directional agenda that embraces advocacy, discrimination and human rights."
In the past 10 years, the program has done a great deal of research on sexual minorities, especially MSM, in spite of the fact that within academia "there is still a lot of discrimination, rejection and fear about these issues," Andrey Hernandez, the present national coordinator of MSM-Cuba, told IPS.
According to Hernandez, the program has a constantly updated map of MSM meeting places that men frequent in search of spontaneous or paid sexual encounters with other men. Although some work has been done to understand this segment of society, sociological approaches are still very timid.
Over time, MSM-Cuba "has become a voice, a representative, an open door to generate relationships, including friendships, while fomenting personal growth," Regueiro said.
"The HIV/AIDS epidemic has shown how important community participation is for any effective response," he said.