The American Dream Moves Further Away for Cuban Emigres
By Luis Brizuela (IPS)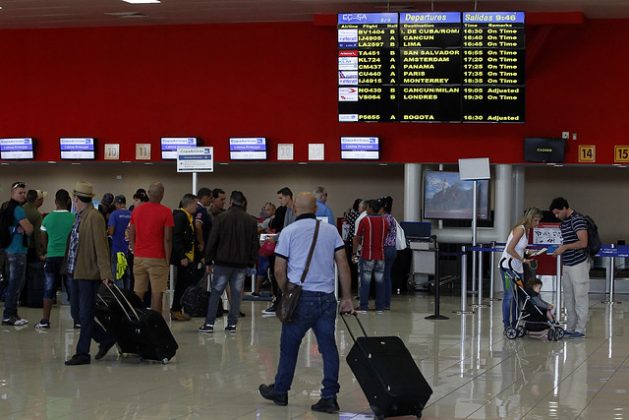 HAVANA TIMES – Carlos Restrepo counts the hours with uncertainty: he forms part of the multitude of thousands of Cuban emigres concentrated in Ciudad Juarez, along the militarized United States – Mexico border, waiting for an immigration interview to request asylum in the US.
He left Havana in May and headed for Nicaragua. He then crossed the Central American region by land until he reached the US border, this 34-year-old I.T. engineer tells IPS from the northern Mexican city.
However, a deal was made between the US and Mexico in June, aimed at reducing the influx of immigrants from Central America and other places to the US via their southern neighbor. This plan thwarted Carlos' plans.
"I planned on crossing the border and staying at a friend's place in Texas, waiting the year I need to apply for residency under the Cuban Adjustment Act. But if I stay on this side of the border, I won't be able to apply and this would have all been in vain," he stressed.
Restrepo forked out thousands of dollars so he could try and live the "American dream". Thousands of fellow Cubans share his story, who have been returned to Mexico in recent weeks, or had their entry blocked, due to negotiations between the governments of US president Donald Trump and Mexican president Andres Manuel Lopez Obrador.
Signed on June 7th, the agreement states the US' commitment to extend its Migrant Protection Protocols (MPP) along all of its Southern border.
This means that people who cross the border area are returned to Mexico, where they need to wait for their asylum application to be processed.
On the other hand, Mexico authorized the entry of all of these people for humanitarian reasons, while the process takes its course, and promised to offer these migrants work, medical assistance and education.
News platforms show that the contigent of migrants is growing every day in border cities such as Nuevo Laredo, Tijuana, Matamoros or Ciudad Juarez.
In Ciudad Juarez alone, sources indicate that some 18,000 people are currently filling the city's hostels, hotels, rental homes, are taken in by families or sleeping on the street, waiting to be called for their immigration process interview, which can take months and without a guaranteed result.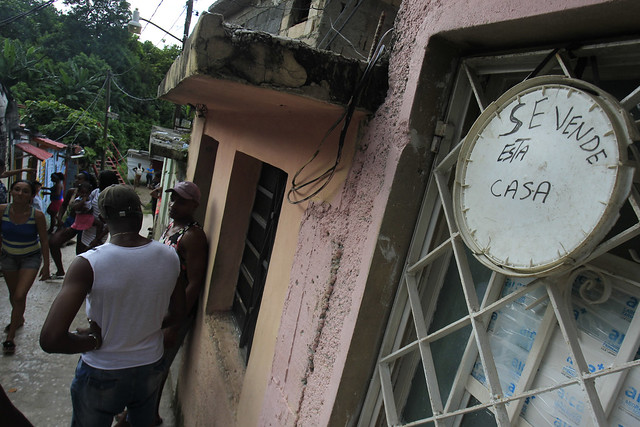 Statistics from Mexico's State Council of Population and Immigrant Assistance reveal that several thousands of this total sum are in fact Cuban.
The immigration flow of Cubans abroad has been on the rise since 2013, due to changes in national immigration laws that meant that Cuban citizens no longer needed "exit authorization", a travel document they had needed up until this time.
After bilateral relations were reestablished between Cuban and US governments in July 2015, thousands of citizens left the island by legal means to try and reach the United States via Latin American countries, afraid that the special benefits Cubans had enjoyed until then would come to an end, like they eventually did.
The US shutting down its border in the face of waves of migrants led to an immigration crisis that involved different countries within the region.
Shortly before leaving the White House, former US president Barack Obama (2009-2017) revoked the "Wet-foot/Dry-foot" policy in January 2017, which ensured Cuban citizens were able to seek asylum and even permanent residency, as soon as they set foot on US soil.
Now Cubans were only left with the option of applying for political asylum under the Cuban Adjustment Act (1966), which grants legal residency to a Cuban who has been living in the country for over a year. But, if Cuban emigres are now being sent back to Mexico, this law won't apply.
Experts agree that Cuban migrants in and on their way to the US have been disadvantaged by Trump's policies towards the Cuban government, and he almost did away with the special treatment Cuban citizens has enjoyed for decades.
While the number of Cubans intercepted at the US-Mexico border fell drastically in his first year in office, statistics available indicate that things picked up again afterwards.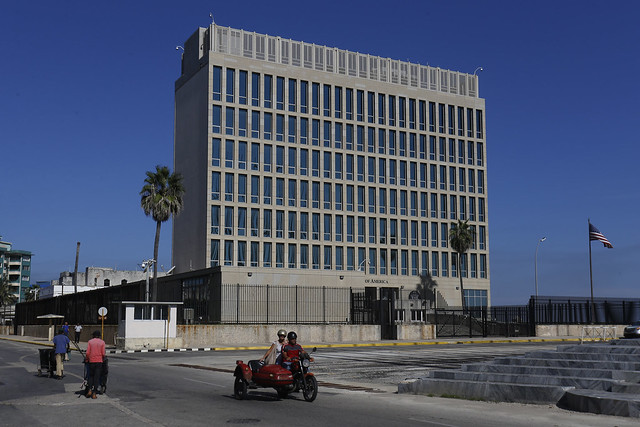 A report by the U.S. Customs and Border Protection revealed that between October 2018 and July 2019, over 18,000 Cubans were arrested on the US' southern border, more than double the number arrested over the same period the year before.
As a result of the strange "sonic attacks" that still remain a mystery, which were first reported by the US Embassy in Havana in February 2017, Washington closed down its consular services in the Cuban capital in December 2018.
Now, Cubans wishing to emigrate to or visit the US need to travel to third-countries to apply and bear the additional costs involved, without any guarantee of obtaining a visa.
In 2018, the US didn't uphold its immigration deal signed with Cuba in 1995, which ensured that the northern country would grant at least 20,000 visas per year to Cubans traveling to the country that lies only 90 miles away.
Plus, in March this year, the US government limited B2 visas, which were once valid for a five-year period and allowed Cubans to make multiple entries into the US. Now, they are only valid for three months and only allow for one entry.
"It isn't a good time to go to the US," 26-year-old Jessica de la Caridad Valle admitted, a Havana resident and Economics graduate, who is hoping to get a study grant at a university in Mexico, Chile or Spain.
"I gave up on going to the US. They are stopping people and returning them at the border. I've heard stories from friends and I've even seen on social media that there are criminal gangs in border areas who scam, kidnap, rob and even kill immigrants, including Cubans," she said.
Valle belongs to a generation who has enjoyed basic services such as free education and healthcare but has also been marked by the hardship resulting from the country's persistent economic crisis ever since 1990, after the Soviet Union and the socialist countries of Eastern Europe collapsed.
The young woman told IPS that, in spite of economic reforms implemented in recent years, change is coming too slowly, and she doesn't see any room for progress in the near future.
"I'm still young and I have the energy to start all over again somewhere else. But I want to do this in the least risky way possible, without selling my house so I can travel abroad, and then blackmailing customs officers out there or fall into a human trafficking network which could take my money, turn me into a prostitute or even kill me," she weighed in.
An interactive map published on the International Organization of Migration's website records that 1,558,312 Cubans live outside the island, the equivalent of 13.6% of the country's 11.2 million residents.
The US takes first place on their list of favorite places to settle, although Cubans have even chosen remote countries such as Australia and Timor too.
The National Immigration Survey (Enmig 2016-2017) revealed that a total of 240,042 people started living outside of Cuba on a temporary or permanent basis between 2008-2016. More than three quarters of these people are aged between 15 and 49 years old.
It also shows that 59% of men and 45% of women who had decided to emigrate said they had "for a better life in economic terms."