The Decline of Havana, Cuba
By Vicente Morin Aguado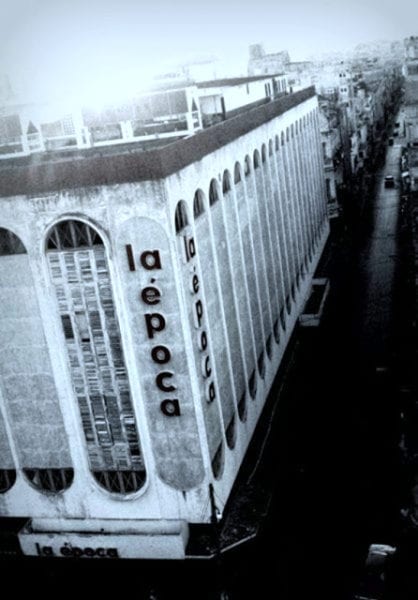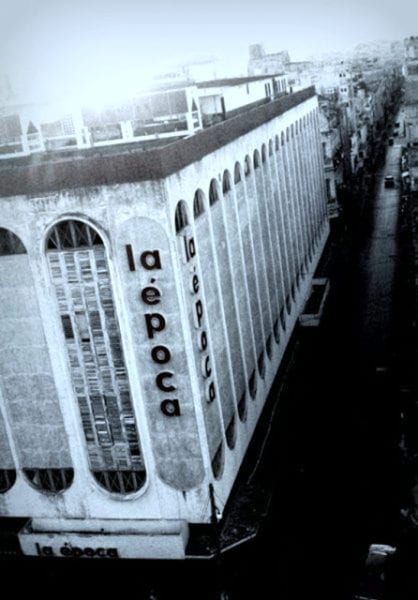 HAVANA TIMES – In the 1950s, it was common for people who lived in the city's outskirts to say "let's go shopping in Havana!" whenever they went to Central Havana or Old Havana.
They would head to an impressive congregation of stores selling everything you could possibly imagine back then. Today, only the buildings remain, which are underused or in ruins, witnesses of a past when walls and streets spoke for themselves.
A quick glance at the corner of Galiano (Ave. De Italia) and San Rafael holds onto the remains of what the Cuban capital used to be before it was shot down. There were huge department stores on all four corners: Flogar, which today only has merchandise on the first floor and in the mezzanine; Variedades Galiano, the old Ten Cent store belonging to the Woolworth chain, which also owned another 7 similar stores across the country; Fin de Siglo, which is now closed for renovation work; and El Encanto, victim of sabotage, a fierce fire that destroyed it in 1961.
These, normally 4-story, department store buildings have thousands of square meters of retail space, imitating merchandise and retail techniques which were similar to their counterparts in the United States at the time.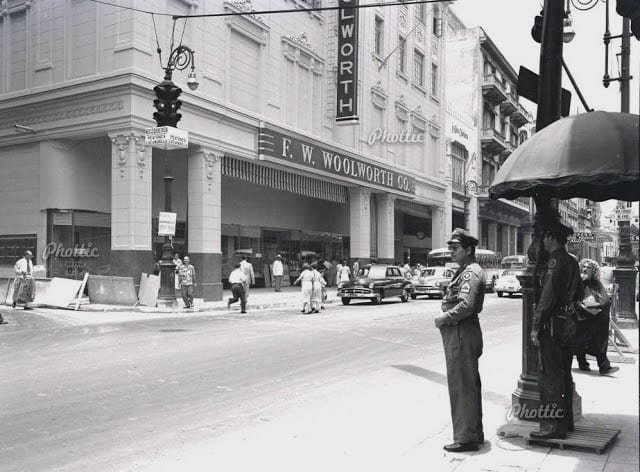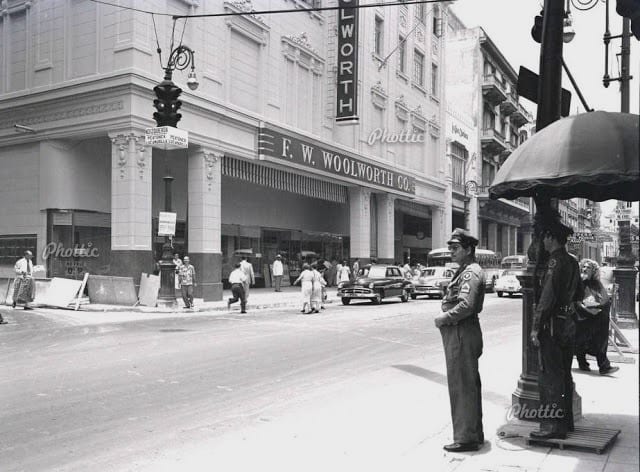 Did Fidel Castro save our country from going bankrupt? The Cuban Revolution is unusual because it holds onto certain Leninist theories, as socialism didn't reach the island as a result of a general crisis. Seeing is believing, let's continue on with our stroll through Havana.
Down San Rafael street to be exact, which has been undergoing repairs for a decade now, with the best intentions of creating a pedestrian boulevard which has yet to be completed; the path to hell is paved with the best intentions, people say. We used to see an uninterrupted line of stores, which are in ruin or underused today, and the stores that have been renovated have been converted into hard-currency stores (TRDs), and yet they still don't rival the merchandise in the stores of 70 years past.
The landscape back in 1955 was very different: Top of the line electrical appliances in Giralt, Longines and Omega Swiss watches, in Cuervo, Sobrino and Bared's store windows, while J.Valles offered a selection of clothes with the option of buying with credit, which most customers took advantage of. Belinda Modas, Record stores—Puchito, Kubaney and Columbia, were also present, not forgetting El Telescopio which offered modern optician services.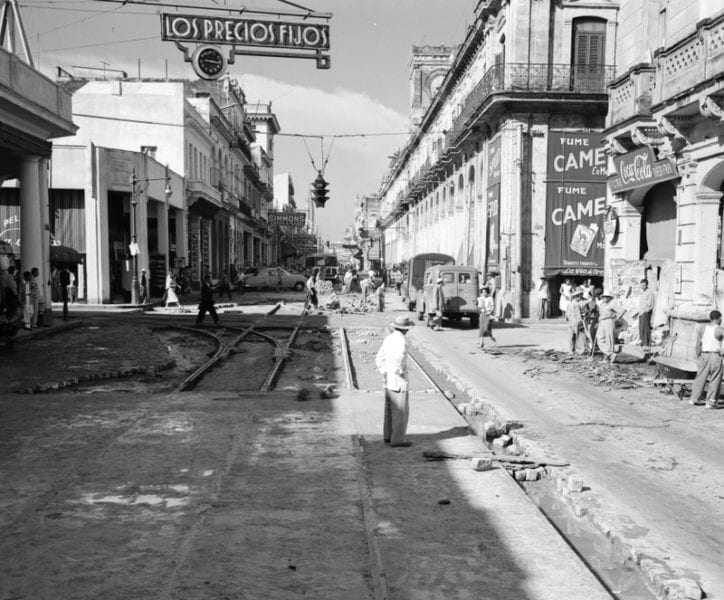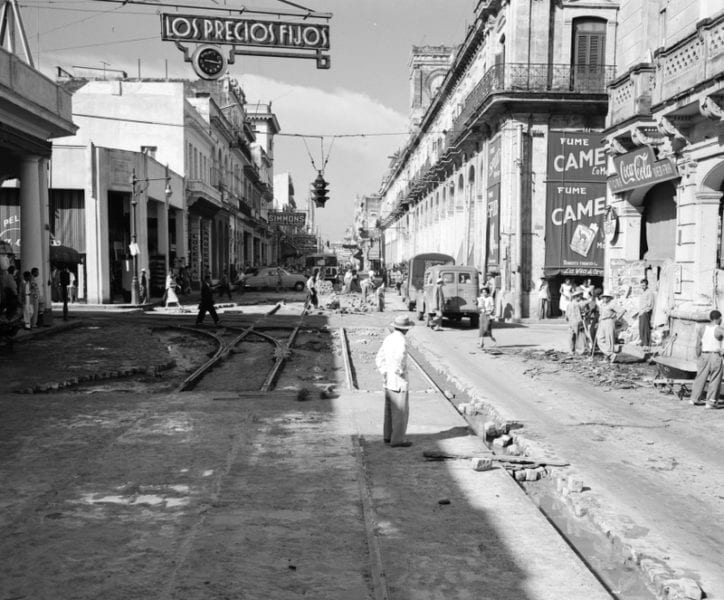 The last block heading towards Central Park is home to two emblematic buildings in the Cuban capital: Hotel Inglaterra and the Grand Theater, an architectural wonder, which was a project by the Havana's Galician society. Now, we're walking down Paseo del Prado, towards the Capitolio, ending up on Calzada de Monte, whose official name pays tribute to the Liberation Army's Chief Commander, the Dominican Maximo Gomez Baez.
Monte Street is a long street which used to connect the city within its walls with the surrounding fields back in colonial times, starting in front of Plaza de las Ursulinas and ending at the Intersection with Infanta Street, on the so-called Esquina de Tejas. Then, it becomes Calzada del Cerro, which is connected to 26th Street in Nuevo Vedado, where it continues under the name of 51st Avenue or Calzada de Puentes Grandes, formerly the Calzada Real de Marianao, and then it reaches the Central Highway which takes you straight to Pinar del Rio.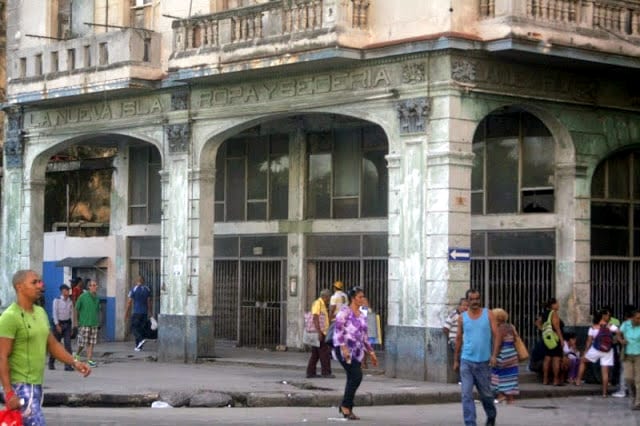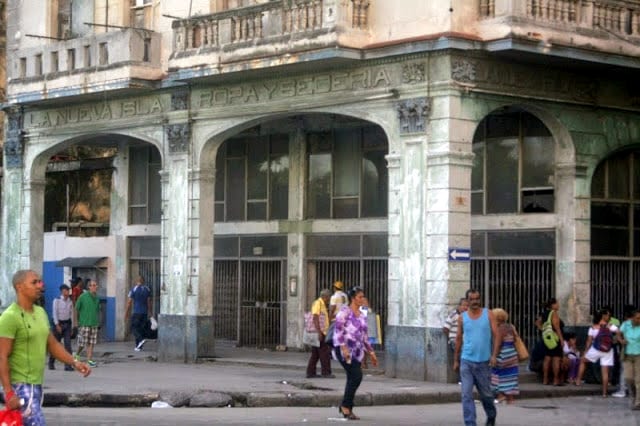 Fernando Pruna Bertot, 82, tells us about his young impressions of the splendors that used to line this important route in Havana:
"The whole part of Monte Street, from Zulueta up to Cuatro Caminos, was impressive. It was practically all stores, starting off in Plaza de las Ursulinas in Old Havana, the great La Sortija store, I remember the … Casa Fraga and El Cadete; the impressive Isla de Cuba store, which used to be the Isla de Cuba luxury hotel; Los Precios Fijos; La Isla; La Nueva Isla; El Gallo; the cutlery store La Sin Rival; countless furniture stores, including La Casa Mimbre; La Defensa; the famous Casa de los Tres Quilos, and of course Woolworths, Monte's Ten Cent Store.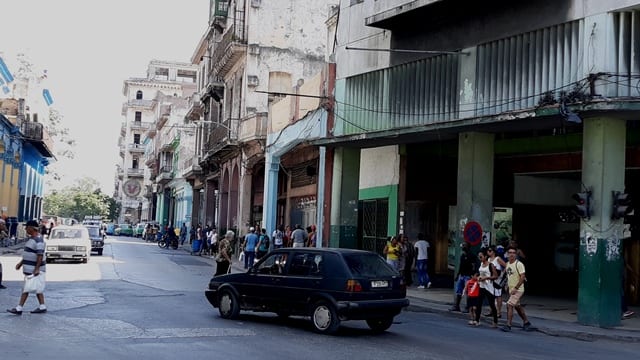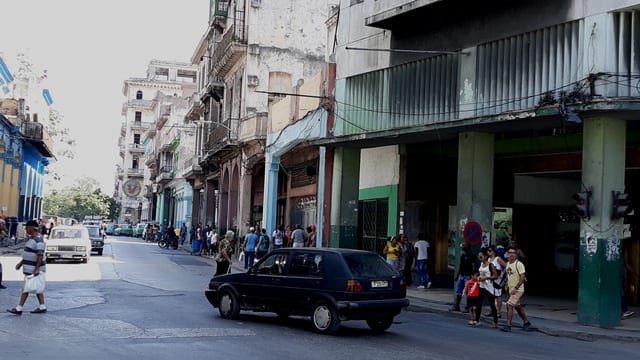 "The doorways were famous because you would always find dozens of street vendors and kiosks selling all kinds of things, from chickens with colored feathers, small turtles, candied apples, to the mountain of thousands of toys in days leading up to Three Kings' Day, which really buzzed during Christmas time, Valentines Day or Mother's Day."
There are still street vendors, and they sell the strangest things. The same person might be selling toilet paper, a pack of candy and even pens. In short, they sell whatever appears.
Many stores have been closed because of building collapses or long-term renovation works, others sell used clothes and average-quality handicrafts.
Many sections of the buildings were seized in the early years of the Revolution, becoming residences and today, they have become small stores owned by private business owners, their owners making the most of their doorway leading out onto such a busy street.
Vicente Morin Aguado: [email protected]