The Environment on Stage in Cuba Low-Budget Cinema
By Patricia Grogg*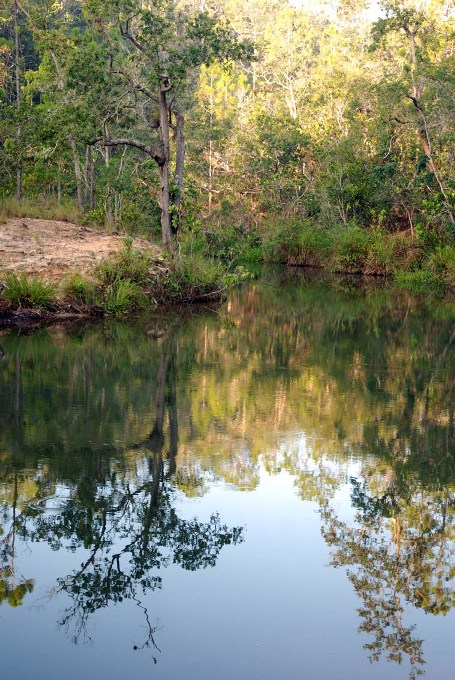 HAVANA TIMES, Oct 18, 2010 (IPS) — Scientists and experts took on the challenge of sharing their environmental concerns with filmmakers at the Third Thematic Showcase of the Humberto Solás Low-Budget Film Festival in the Cuban capital.
"It's important to realize that low-budget cinema, which is resource-poor but rich in ideas and enthusiasm, is a major ally in the defense of the environment and the search for solutions to environmental problems," Teresita Tellería, vice president of ProNaturaleza, a Cuban environmental organization, told IPS.
The first thematic showcase was held in 2008 as an extension of the Humberto Solás International Low-Budget Film Festival, which since 2003 has encouraged the use of digital technology to make films of excellent artistic quality on a shoestring.
The conferences and debates taking place at these events are considered interactive spaces for reflection on the problems of contemporary filmmaking and the search for solutions. On this occasion, the debates focused on the issues of environment and gender.
The event, which concluded Saturday Oct. 16, brought together people from different disciplines, highlighting the importance of working together and "creating mutual synergies," since problems affecting the environment are daily becoming more complex, Tellería said.
The thematic showcase was held in the Historic Centre of Old Havana, the first time this venue has been used for this purpose. It opened Wednesday Oct. 13 with the première of the documentary "Niños del presente" (roughly, Children of Today), a video entirely made and directed by a group of children in Gibara, in Holguín province, some 800 km east of the capital.
The making of the video was supported by the United Nations Children's Fund (UNICEF) to send a message of hope and solidarity to children in nearby Haiti, where a magnitude 7 earthquake claimed at least 220,000 lives in January and left hundreds of thousands homeless.
"We want to tell them they are not alone; that we, too, went through some very bad times because of climate change," Ernesto Reyes, who plays one of the leading parts in the video, told IPS.
The children filmed their stories about hurricane Ike, which lashed the city of Gibara in Holguín in 2008. "We were the directors, editors and camera operators," said Ana María Leyva.
According to Sergio Benvenuto, head of the Low-Budget Film Festival held annually in Gibara, working with children and teenagers creates an opportunity to change the rules that usually apply in education and culture and, at the same time, foments interest in low-cost digital filmmaking.
"It is they who teach us lessons," Benvenuto told IPS. "The film was not prompted in any way. The children decided on an environmental theme that they felt strongly about, and that reflected their own tragedy and their sensitivity toward other children living through an even worse catastrophe."
One of the showcased films that attracted special attention was "Flash Forward", made in Budapest in 2005 by Cuban director Arturo Infante.
The short documentary presents a futuristic vision of Havana in 2026, portraying it as an overpopulated megacity with a subway system, where temperatures plunge, snow falls, and rundown neighborhoods have been converted into thriving shopping centers.
"DeMoler" (the title is a word play on the Spanish terms for "demolish" and "grind") by Alejandro Ramirez portrays the feelings of sugarcane workers when a sugar mill is dismantled because of the decline and restructuring of the once powerful sugar industry.
"Revolución azul" (Blue Revolution) by Diego Fabián Archondo, a Mexican filmmaking student in Cuba, about the introduction of the North African sharp tooth catfish (Clarias gariepinus) into Cuba, was another work addressing environmental issues and social concerns.
The morning session on Friday Oct. 15, on "Water and the Environment", stirred up heated debate as pollution damage to seas, rivers and sources of drinking water was discussed, as well as the need not only to expand the role of the media in environmental education, but also to create opportunities for citizen participation.
"Simply denouncing what we continue to do wrong can be useful," said photographer Jorge Larramendi, who urged the environmental authorities to issue the required permits to filmmakers wanting to create works that reflect environmental problems and the errors committed in the past.
"Art cannot change a country, but it can change attitudes," said actress Luisa María Jiménez, who called for broader debate on the environmental impact of human activities, and protested censorship on the debate in the arts and the media.
Like the previous thematic showcases, the event included debates on gender issues, the roles of women, sexual diversity, independent and alternative contemporary film, and a special session on gender perspective in the early films of internationally acclaimed Cuban director Humberto Solás (1941-2008).
The showcase "is a great challenge for those who have kept his ideas going, along with everything Humberto bequeathed to Cuban culture," Deputy Minister of Culture Julio Ballester told IPS, saying he had just "dropped in" to attend one of the debates on gender violence and feminism in Cuba.
He said "this is a complicated time for Cuba, in financial terms," and stressed the need to "seek alternatives, in order to continue doing the things that matter."
"We must ensure that the efforts made in these difficult times achieve the same high standards Humberto Solás reached with his films. In other words, our resources must be used to make things of lasting value, that leave us worthwhile teachings," Ballester said.
—
* Dalia Acosta,  in Havana contributed to this article.