The Jazz Vila Theater Projects Phenomenon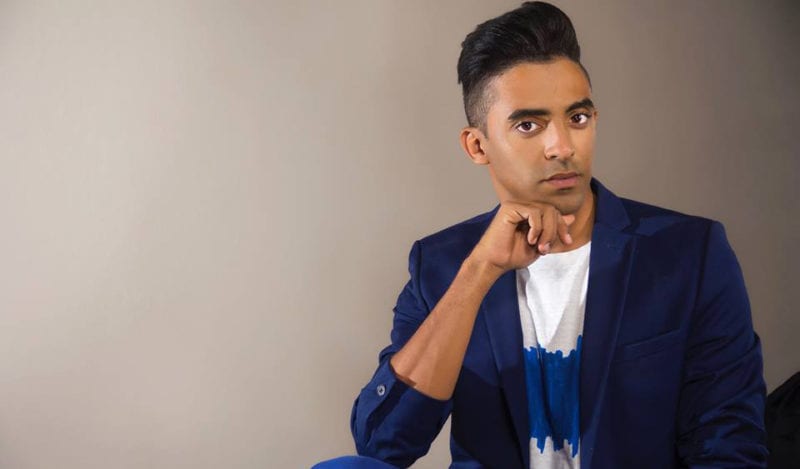 By Marcel Villa Marquez (El Toque)
HAVANA TIMES – If something characterized them from the very beginning, it was their eagerness to approach people who don't normally go to the theater. And boy, have they managed to do this! Kicking off with Rascacielos (their first play) in 2015, Jazz Vila Projects has put one hit on after another on stage.
Farandula, their latest play, has been performed on Cuban stages since March and continues to pack out theaters. Over 15,000 people have watched it, 9000 of these at the Llaurado Theater, where they smashed the box office record. By the end of August, they will have performed the play over 100 times over a 5-month period. Amazing figures for Cuban theater.
Why have they been so successful? The play does indeed have a special appeal, beyond the critique (on point or not) that it has received saying that it is too frivolous and commercial. The project's creator Jazz Vila prioritizes mass appeal and audiences enjoying his work, without setting aside the art of his work. He is suggesting a more open, worthwhile and fun theater, which most people can understand. And so he deals with everyday subjects.
"People say that Shakespeare is universal, and it's true, but the thing is, Shakespeare was talking to the England of his time, and that's where his success laid. I think that Cuban theater needs to open itself and become more entertaining. Transport is really poor, it takes people a lot of effort to get to a theater for you to then put on a play that speaks volumes to you but says very little to your audience. Theater is for the audience and creators in Cuba are forgetting this," Jazz says.
Maybe looking to establish new guidelines, he is proposing formulas to renew Cuban theater with his work. According to him, we should care about other things less and focus more on what's ours, when it comes to theater. He claims that Cuba has an incredible tradition of exporting culture and that theater can't be an exception. "We should be exporting theater but with our idiosyncrasies always, using them as a basis to be more universal. We should make our plays universal but still keep our Cuban essence."
Plus, in keeping with his style, the company has also put a carefully designed promotional campaign into the works. And along with the protection it receives from the Council of Performing Arts and the Ministry of Culture, it has gained a series of sponsors (many of whom are private) which ensure that the project is top quality in exchange for publicity.
They aren't the first to do this, but they are the only ones to have successfully done this. Their marketing strategy and creative advertising have made all the difference.
As well as the typical posters up outside theaters, others have been placed in key points of the capital, expensive, extremely visible and provocative; one of them shows a same-sex couple kissing. Before Farandula's debut performance, they appeared in the media a lot and they knew how to spark the public's interest.
They also announced the play by taking to Havana's streets in a caravan of bikes. And the play's theme song, composed by Osmani Espinosa, was entrusted to popular reggaeton singer Alex Duval. All of this was a nod towards those who had never thought about going to the theater in their lives.
"I'm not doing anything new, I'm just reinterpreting a formula that already exists but isn't being applied to Cuban theater or isn't done elegantly enough."
According to Vila, publicity as an alternative source of funding hasn't limited him in his creative process. "I'm very free in this respect because I do what I need to do from an artistic point of view to achieve my greatest objective, which is to promote Cuban theater both on and off the island."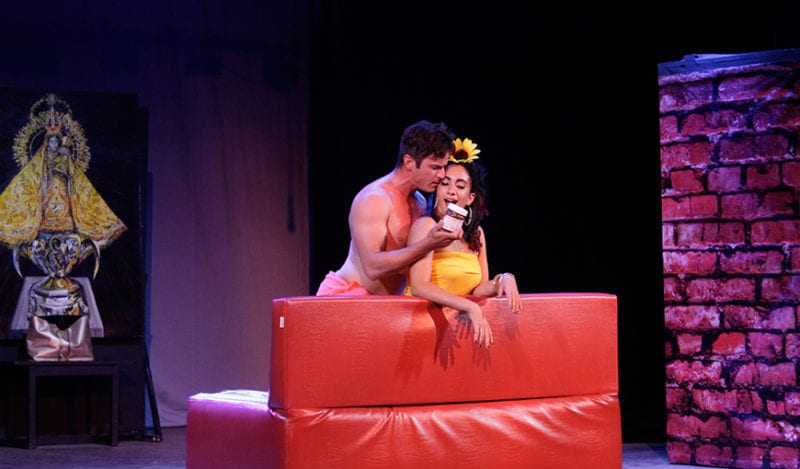 Official guidelines are what draw clear lines in his creative work; but that isn't an inconvenience to him because he says he is committed to the country's cultural policy.
While putting a play together, if the majority of funds come from private sponsors, Jazz gives cultural institutions just as much importance and calls them both complimentary forces. He appreciates the fact that the State pays them a monthly income, whether they are performing plays or not, as well as giving them access to venues to perform. He defines his project as "a stepping stone between these state and private budgets that seek to support theater."
"It's an inseparable union because the State is giving you stability and continuity, but private sponsors are the ones who give you that push so that the play ends up having the quality it needs. I could continue to put on plays without this sponsorship, but visuality and production would be poor. It's a comprehensive, possible and necessary balance."
Fixing its sights on performing abroad and extending to other art forms, especially film, the company are still going at a frenetic pace, despite more than one theater connoisseur questioning their line of work.
Jazz Vila Projects is a theater phenomenon that has packed out theater halls, put on profitable plays like never seen before and has made theater a mass spectacle in Cuba.