The Musicality of Cuba's Streets
Irina Echarry, Photos: Caridad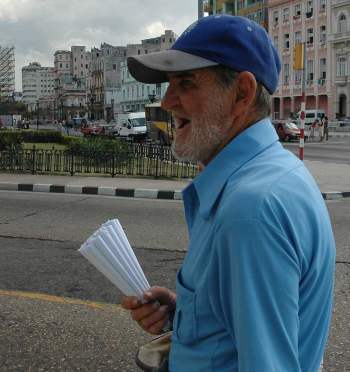 HAVANA TIMES, April 22 — Humorous, clever, serious, some more melodious than others, they surprise us in their daily routines.  Their products are carried in wheelbarrows and sacks or on bicycles with the vendor walking alongside.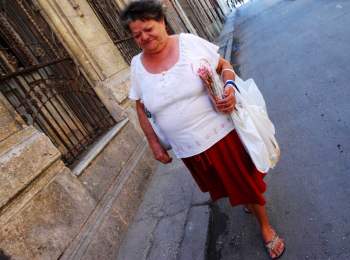 Of any age, they roam the streets back and forth hawking in season fruits, pointing out the benefits of lemons, flattering women so they buy the best avocados or improvise verses to sell some garlic.
He was walking around in Santiago de Cuba to the rhythm of the city's sounds when Felix de la Nuez decided to make this documentary.  He was motivated to make "Por el pico diverter" on the musicality of the street cries.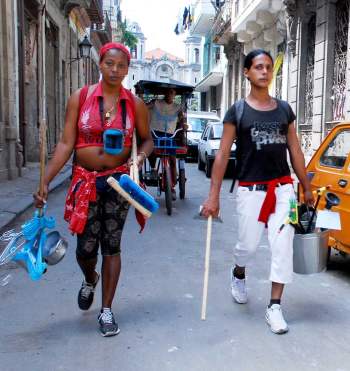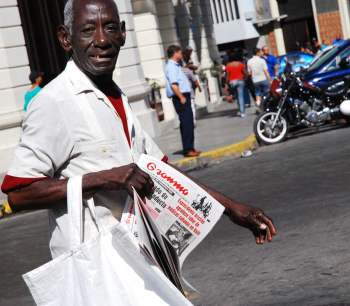 Various Cuban cultural figures such as Luis Carbonell, Miguel Barnet and a few historians from the city of Santiago remind us that the vendor's cry has been known on the island since the early colonial times.
Moreover, the act of shouting and singing to indicate that merchandise is being sold has become a tradition.
With only a few changes over time, which has depended on the creativity and artfulness of street vendors, this practice has survived up through the present day.
With these characters as the protagonists, the camera picks up fragments of Santiago life, reflecting everything from eating habits to daily machismo (women are the ones who buy food, so the street cries are directed at them).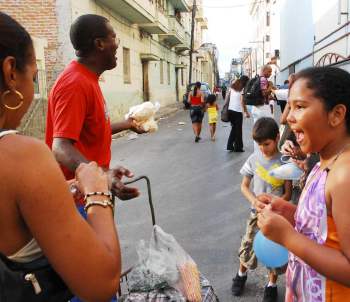 In particular, "Santiagueros" infuse a special grace into these natural expressions using rhythmic elements typical of the inhabitants of this eastern region of the country.
The cries and those criers were the inspiration behind dramatizations in Cuban comic theater and have inspired musical compositions such as "Frutas del Caney," by Felix B. Cagnet; "El Frutero," by Lecuona; and "El Manisero," by Moses Simons, which is where the title of the documentary came from: "If you're looking for a good little time (por el pico diverter), buy yourself a paper cone full of peanuts."
It was a good idea of that director to capture this slice of Cuban folklore on film; it's another way to contribute to the conservation of this facet of popular culture.