The Strange Case of Cuba's Gilbert Man
"I owe everything to this country, and I will die here (…)" – Gilberto Martinez Suarez
Vicente Morin Aguado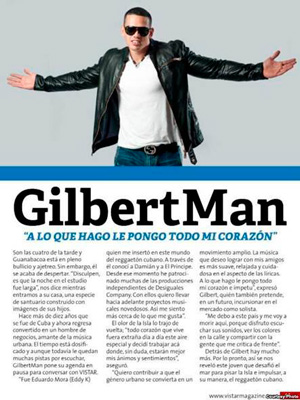 HAVANA TIMES — Cuban USB drives – the people's Internet – are now carrying the graphic details of the massive police operation conducted some weeks ago, when the well-known reggaeton music promoter Gilbert Man (a Cuban citizen holding ID card number 86060806804, issued to Gilberto Martinez Suarez on March 14, 2014) was arrested.
At the young age of 28, Gilbert Man had amassed enough money to build a genuine millionaire's mansion in Havana's neighborhood of Guanabacoa. A swimming pool, a jacuzzi, five expensive cars, furniture made of precious woods, curtains and rugs of the finest quality, large perfume and drink collections – he had purchased all of this and installed it in his one-hundred-meter-square palace in less than a year, after fleeing to the island from Miami.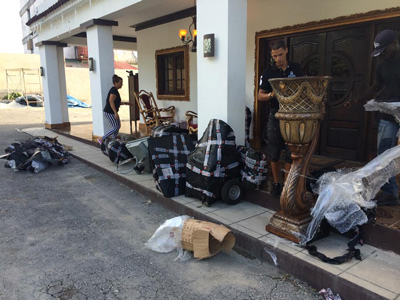 With evident impunity, he entered the country with two suitcases stuffed with stacks of one-hundred and twenty-dollar bills – hundreds of thousands of greenbacks – and, with just as much impunity, made all the investments needed to build a majestic palace in plain sight, in a socialist state that is entirely opposed to such acts (both legally and morally).
Imitating the notorious Joker played by Jack Nicholson in Batman, this other "Man" landed in Havana's Malecon ocean-drive, dropping hundreds of dollar bills on his poor country from up high. Assailed by the typical feelings that haunt the nouveaux riches, he must have been moved by the same repressed desires his compatriots harbor when it comes to spending money.
He achieved a lot in a very short span of time. In the Cuban magazine Vistar, the reggaeton musician made the following statements: "I want for the urban genre to become a vast movement. The music I want to make with my friends is softer, more relaxed and cautious in terms of lyrics." The staff of Vistar added: "These are the statements of this young man who challenged the sea to set foot on the island and give Cuban reggaeton a boost, in his own way." (www.vistarmagazine.com)
Gilbert Man was the promoter of Los Desiguales, considered one of the most popular reggaeton bands in Cuba.
The scandal started when another publication, Fort Lauderdale's Sun Sentinel, published an extensive report with details of the shady dealings carried out by Gilberto in the United States, where the artist was released on bail after being arrested on charges of credit card fraud and identity theft. It was May of 2013 and Gilberto decided to catch a flight back to Cuba.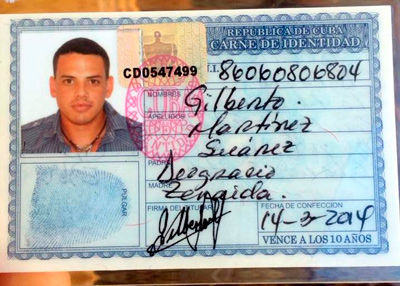 In Cuba, gil means stupid. It's ironic that it should be part of the name of a young man who became rich overnight, in a country where schools, the media and the entire political system constantly denigrate the accumulation of wealth, considering money the root of all evil.
The arrest of Gilberto Martinez Suarez was witnessed by many. Perhaps it will be the last show the artist will promote in many years.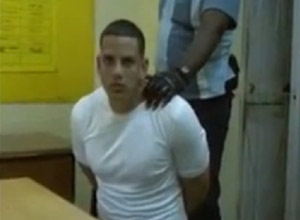 There were no signs of condemnation in the crowd that gathered outside his home, or so we see in the videos shot using mobile phones that are going around these days.
The suitcases stuffed with dollars were confiscated in Havana. As for the palace, cars and everything in these, it's obvious they will stay where they are now.
We stand before a strange case with many sides to it, the many sides of Gilbert Man, finally captured in his humble capacity as Gilberto Martinez Suarez, as many others linked to his incredible achievements in Cuba have been.
——
Vicente Morín Aguado: [email protected]