The Woman Who Helped Nicaraguan Demonstrators Who Lost an Eye
Irela Carolina Iglesias Aleman benefitted 15 persons with her humanitarian aid program with eye prostheses
By Arnulfo Aguero (La Prensa)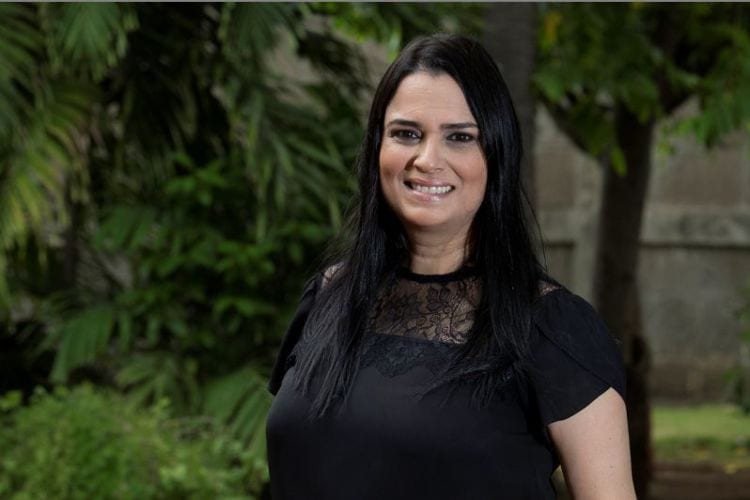 HAVANA TIMES – While Ortega's dark forces were shooting rubber or lead bullets at students and bystanders during the months of the 2018 protests, Irela Carolina Iglesias Aleman became an "angel of light and life" by providing a charitable hand, cry with them and share happy moments in the new stages of their lives.
A business administrator, mother of two and owner of a beauty shop, they came to call her "doctor."
Her relaxed face, smiling and many times worried was seen in the corridors of hospitals, clinics and in the same National Ophthalmological Center (CENAO), where she arrived the first time after finding out that Roberto Jose Rizo Valdivia, a student of the National Agrarian University (UNA), had lost one of his eyes.
On Thursday, April 19, 2018, the image of Rizo Valdivia went viral on social networks and impacted everywhere. A rubber bullet hit his eye, and he in despair and bloody sought help, but they were surrounded by riot police, which prevented him from seeking medical attention.
Iglesias Aleman went to CENAO and contacted his relatives, to help them with the purpose of buying a prosthesis.
The next day, she managed to meet Rizo, and also discovered eight more young people who had lost one of their eyes.
In those days, the outbreak of social protests was rising tension, students and self-convoked demonstrators raised their voices against the unjust Social Security reforms that mainly affected negatively the elderly.
Iglesias Aleman remembers that not all those affected who lost their vision were in the protests or in the barricades, they were simply going to work or to classes when the shooting occurred.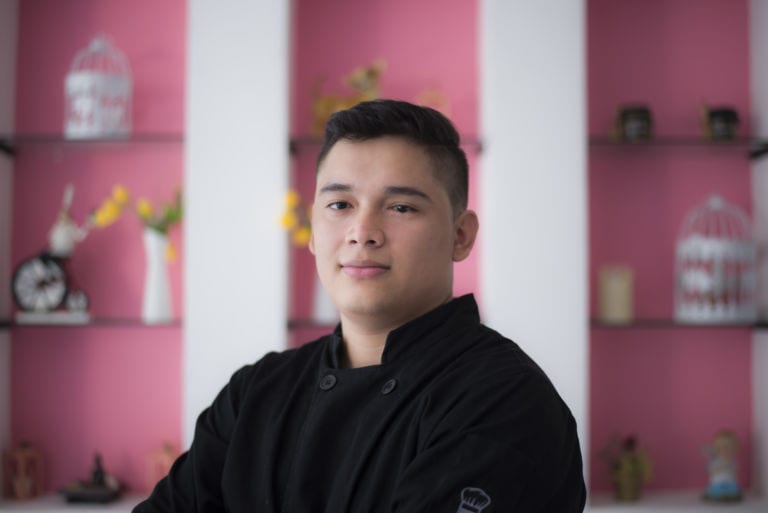 On April 25 she created the Ocular Prosthesis Program for Students and opened a Facebook page. "In less than 24 hours it was possible to raise funds for the purchase of the first nine prostheses," Iglesias Aleman recalled.
Tears of joy filled her heart when the specialist who makes the prosthesis contributed with a fifty percent discount, to leave them at five-hundred dollars.
Then appeared victim number ten, the young Claudio Perez Lovo, and another five more in the following months. In total fifteen young people, plus Yaser, who was shot in the head, an injury that made him lose sight in both his eyes.
Iglesias Aleman got him a crutch and medicines for seizures. She has not seeing him again.
Injured were looking for her
Her humanitarian work became known and she began to be requested by other people who had relatives of wounded people who asked for help to cover hospitalization costs and medicines or plates, because many "were wounded in arms, legs and abdomen," she recalls.
In addition to Roberto Rizo Valdivia, young people from Managua, Masaya and Matagalpa lost their eyes: Carlos Edwin Sevilla Loaisiga, Yelsin Jose Perez Zamora, Claudio Perez Lovo, Giovani Guido, Agner Davila, Pedro, Kevin, Wendell, Jhazell, Norvin, Jairo, Melvin, among others.
Among those injured in their eyes are Bryan Bonilla, Roberto, Daniel, Efrain. For his part, Francisco was treated for an illness and he underwent a cornea transplant, recalls Iglesias Aleman. "Some doctors from the United States donated the cornea and one lady paid the expenses of the operating room and medical fees," she explained.
Organizations, such as the Nicaraguan Association for Human Rights (ANPDH), acknowledged last year that from April 19 to July 25, 2,720 people were injured.
Programs continue with its emerging help
The young Claudio Perez Lovo was the first of the young people to receive the prosthesis, on May 16. The last one to receive it was Melvin, on October 17 of last year. This emerging aid program continues to provide humanitarian aid for some of the wounded of 2018.
A young man who was recently released is awaiting to receive a second prosthesis. During his captivity he did not receive the necessary medical treatment.
Although many live the consequences of their wounds and refuse to receive psychological treatment, these orbital implants have come to raise their self-esteem and improve their aesthetic image, says Iglesias Aleman.
When recounting her humanitarian work, she says that her program has benefited some seventy people, from April of last year to date, 36 of them lost one of their eyes and the rest were wounded in arms, legs and abdomen.
And so what was initially called the Ocular Prostheses Program for Students, now has been updated to the Ocular Prostheses and other Injuries Help Program.
She acknowledged that she has counted on the support from friends, inside and outside the country, of Diego (the ocularist), doctor Juan Carlos Rivers, Funides, of hospitals and private clinics.
"I did it as a mother, as a human being, this is not political or for other interests, but because of humanism," Iglesias Aleman explains her social assistance motivation.
And she confesses that for her humanitarian efforts, she does not seek recognition, because what she has done "would be done by any mother of a family who loves her children."
Create a Foundation
Since five years before Iglesias has dedicated part of her time to visit two nursing homes for the elderly and children with cancer.
She has always had the dream of creating a foundation, an idea she hopes to achieve when the country achieves stability and overcomes the crisis.
She said that she has been called by Conanca, because several children with cancer have lost their eyes. They have bought some prostheses because they are expensive. But, if she had her foundation she could also seek help for the children, they suggested. "Where they tell me, I will go," says this angel of the needy with enthusiasm and commitment.