"Together We're a Volcano!" Managua protesters Return to the Streets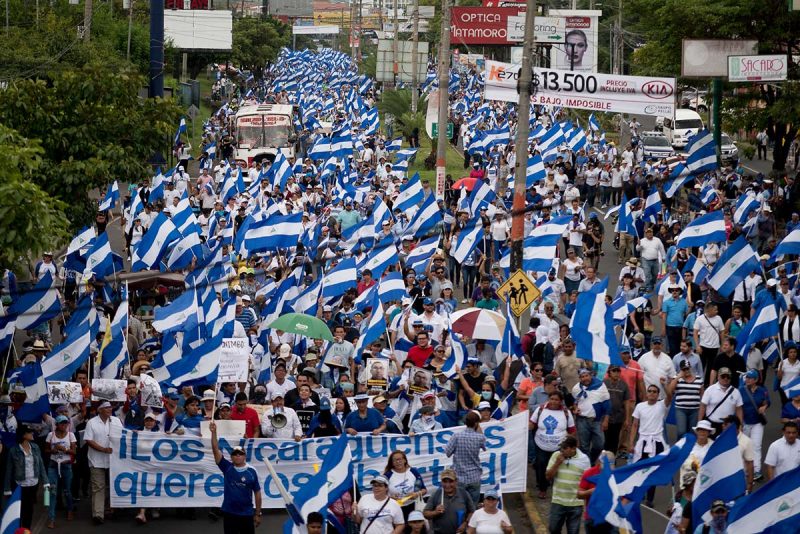 This is how the capitol marked the first of three intense days of civic struggle called for by the Civic Alliance for Justice and Democracy
HAVANA TIMES – On day #87 since the protests began in Nicaragua, thousands of Nicaraguans went out onto the streets of Managua and several departments in the country, to demonstrate once again their repudiation of Daniel Ortega's government. The Managua demonstrators marched from the "Cristo Rey" roundabout to the "Jean Paul Genie" traffic circle, yelling "They must go!" and "They were students, not criminals", slogans that have been present since the demonstrations began in April of this year.
Despite an intensification of government repression in the last week – the attack on the bishops from the Episcopal Conference and the deaths from the last large march held June 30th in Managua (the "March of Flowers") – the citizens went back out onto the streets accompanied by their protest signs, noisemakers and Nicaraguan flags.
This is how the capital marked the first of three days of intense civic struggle called for by the Civic Alliance for Justice and Democracy. Thursday's march was followed by a general strike on Friday, July 13, and later a "blue and white" caravan on Saturday. All these actions are "measures to pressure President Daniel Ortega, demand his resignation and early elections," stated student leaders and members of civil society.