By Irina Echarry, Photos: Caridad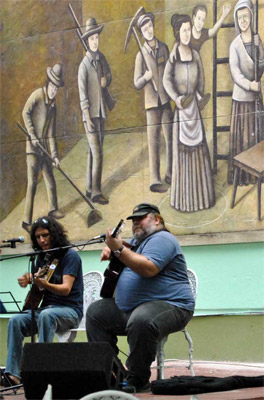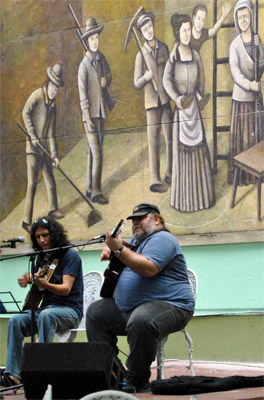 HAVANA TIMES, Sept. 22 — Perhaps it was the threat of rain, or maybe it was that people think trova is out of style, or possibly because it's wasn't publicized enough; in any case, hardly anybody showed up for the peña (performance) by Diego Cano and Samuel Aguila this past Saturday (September 10).
They are two different voices, each with a force capable of shaking off the daily burdens of those who come to listen.
Diego Cano, self-taught, has a beautiful voice, potent, one that helps open you to the states of spirit transmitted in his lyrics. Samuel Aguila, dynamic and tender, he proclaims the dissent of his generation.
Both align in their creative energy, in the lyrics that denounce, in the knowledge of the guitar as an instrument of dissimilar chords. Both deploy great variety on the stage, something that doesn't allow the public that follows them to get bored.
However, the seats of the garden this Saturday that we went were empty, only a few friends accompanied the artists.
Admission only costs 10 pesos in domestic currency (about 40 cents USD).
Prepare yourself to be surprised with the verses and melodies of these trova musicians.
To confirm the holding of the performance, please call the following phone numbers:
833-5651, 830-4987, 833-5063 or 833-8696.

Click on the thumbnails below to view all the photos in this gallery. On your PC or laptop, you can use the directional arrows on the keyboard to move within the gallery. On cell phones use the keys on the screen.