UN Security Council Fails to Agree on Venezuela
By Helen Corbett and Sinikka Tarvainen (dpa)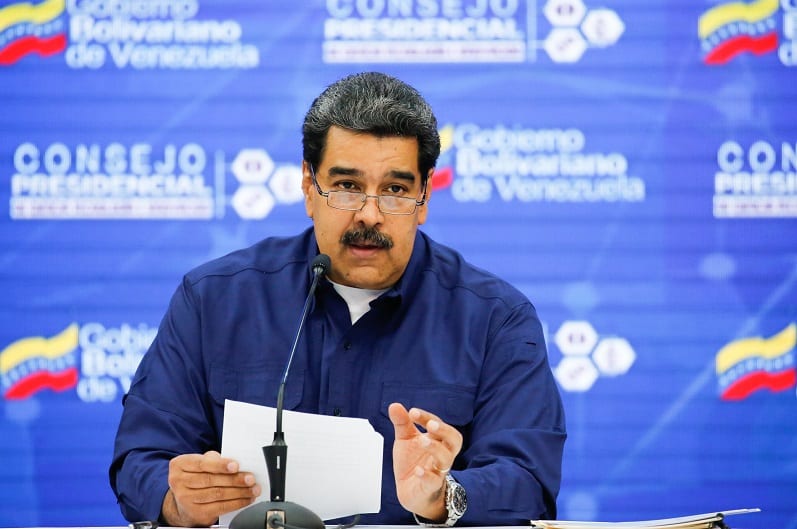 HAVANA TIMES – The UN Security Council failed to reach any agreement on how to address the crisis in Venezuela on Thursday, despite voting on two resolutions.
As expected, Russia and China used their vetoes to block a United States resolution calling for "free, fair and credible" presidential elections in Venezuela. [The two countries are major creditors of Venezuela.]
The Washington-drafted text also stressed the need to facilitate the delivery of humanitarian assistance to Venezuelans. Nine countries voted in favor, including France, Germany and Britain.
Russia's ambassador Vassily Nebenzia said the US draft was "written for regime change disguised as care for people."
Moscow's own rival draft, which expressed concern over threats to use force against Venezuela, was also voted down. With only four votes in favor, it didn't gain enough support to warrant a veto.
The United States has not excluded a military intervention in Venezuela, where President Nicolas Maduro has presided over an economic meltdown and is refusing to resign.
But supporters of the US text said it did not lay the legal groundwork for a future intervention and criticized Russia for neglecting to address the dire humanitarian situation.
French ambassador Francois Delattre said Russia's draft "advances the illusion that the situation in Venezuela is peaceful and introduces the specter of foreign intervention."
He noted that at a time when more than 3 million people have fled Venezuela due to the ongoing economic crisis, Russia's text did not mention the word "humanitarian" at all.
Meanwhile on Thursday, Brazilian President Jair Bolsonaro pledged "total support" to Venezuela's opposition leader Juan Guaido, while indirectly rejecting the possibility of military involvement, local media reported.
Brazil will help restore democracy in Venezuela "within … our constitution and our traditions," Bolsonaro said after meeting Guaido in the capital, Brasilia.
That was a reference to an eventual military intervention, which the constitution would require to be approved by parliament and motivated by an attack, and which would not be part of Brazil's diplomatic tradition, the website UOL commented.
Guaido's meeting with Bolsonaro was treated as a "personal visit" and not as an official visit by a head of state.
Earlier on Thursday, Guaido met ambassadors of European Union countries which, along with the US and most Latin American countries, have recognized him as Venezuela's interim president.
The opposition leader said he wants to return to Venezuela by Monday despite the threat of being arrested.
Guaido will first visit Paraguay on Friday, the country's president, Mario Abdo, tweeted.
Guaido arrived in Brasilia on Thursday from Colombia, which he had entered six days earlier to oversee the delivery of humanitarian aid from the border city of Cucuta into Venezuela.
Brazil also tried to bring aid supplies across its border. The Venezuelan army prevented both attempts at aid deliveries, while several people were killed and hundreds injured in clashes on the borders.
Maduro regards the aid plans as a US plot to overthrow him. The president has suggested that Guaido could be arrested for having ignored a Supreme Court order prohibiting him from leaving Venezuela.
Guaido and Mark Green, administrator of the US development agency USAID, meanwhile said that Washington was continuing to send more aid to Cucuta despite previous supplies having been blocked on the border.
"More relief supplies that will be pre-positioned for the people of #Venezuela have landed in #Cucuta #Colombia. These supplies will provide safe water to help people stay healthy," Green said.
Guaido confirmed the arrival of the aircraft, adding: "We shall continue storing and finding ways to send in food and medicine."
Guaido wants to bring aid supplies, donated by the US and Latin American countries, to hundreds of thousands of Venezuelans who, he says, are facing acute food and medicine shortages.
The Venezuelan opposition and the US have called on the army to turn against Maduro and to let the aid supplies through.
More than 560 members of the Venezuelan security forces have so far defected and crossed into Colombia, according to figures given by the Colombian migration authority on Thursday.
That, however, is only a small part of the security forces, the vast majority of which remain loyal to Maduro.
Colombia's migration authority also said that Venezuela had reinforced obstacles it had placed on the Tienditas border bridge in Cucuta to prevent aid supplies from passing through.
Containers that had earlier been left on the bridge have been filled with sand, creating a weight that puts the bridge at the risk of collapse, the head of the migration authority, Christian Krueger Sarmiento, warned late Wednesday.
Maduro won a second term in an election boycotted by most of the opposition in May. Guaido and his allies want Maduro to resign, a transitional government to be formed and fresh elections to be called.