Venezuela, Tales of the Absurd
A series of reports about how Venezuelans have had to rethink their lifestyle due to the crisis.
From Confidencial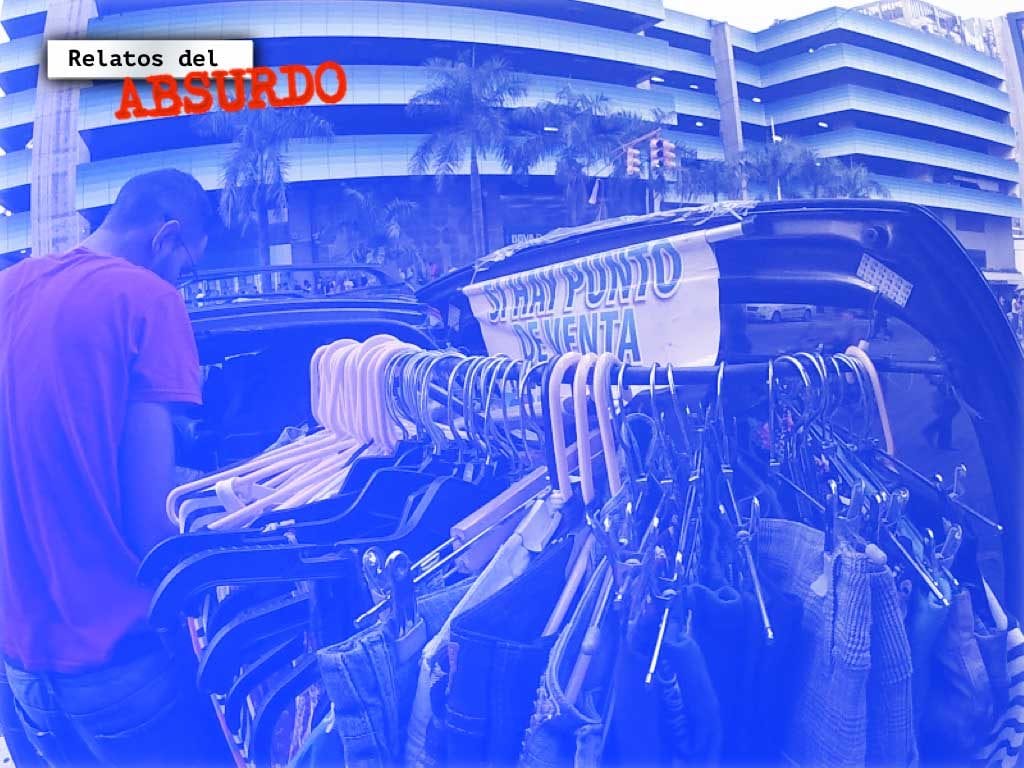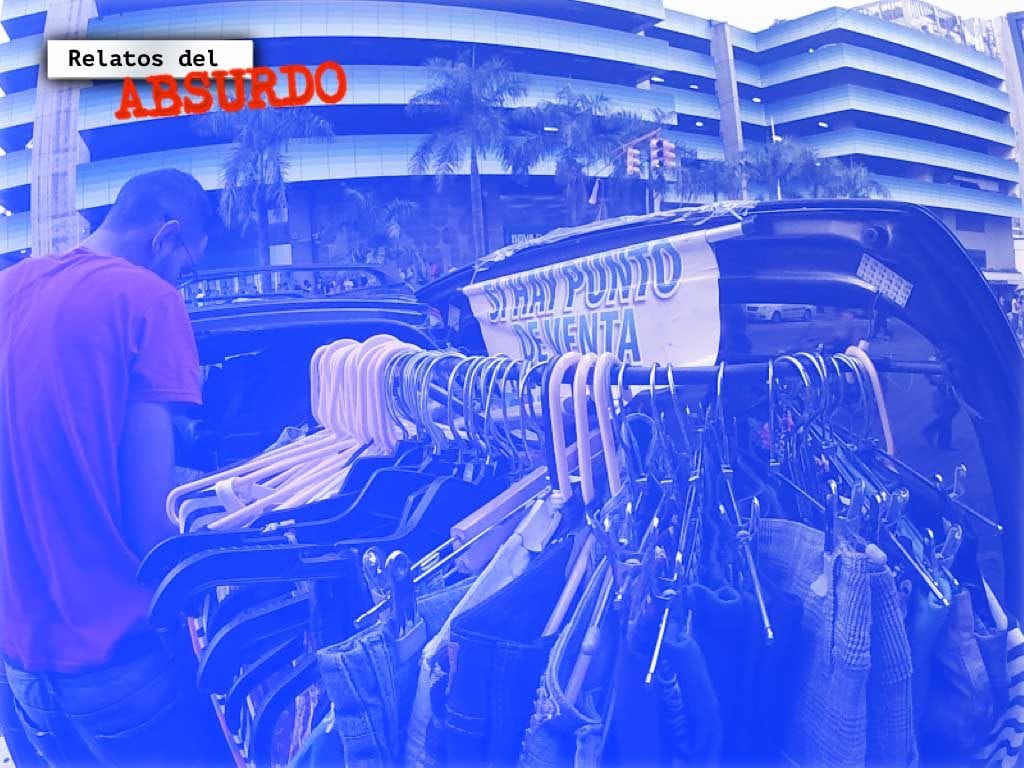 HAVANA TIMES — Venezuela is experiencing a crisis which has forced its inhabitants to rethink the way they spend money in their own country in recent years. Amid new conditions, having access to basic goods which used to form part of their daily lives before, such as food, sports events and even safe sex, has become a luxury and among the less fortunate, a distant memory.
In its search to portray some of the paradoxes that this country's inhabitants have to experience, IPYS Venezuela and CONNECTAS have come together to bring together journalists from Caracas to create stories that capture the daily absurdity of living in Venezuela. From today onwards, Confidencial will publish this series of reports.
Venezuela: A lot of notes, little money
By Maria Victoria Fermin
Notes die and come back to life in Nicolas Maduro's Venezuela.  That's what happened with the 100 Bolivar bill.
The Venezuelan president unexpectedly called for the elimination of 100 Bolivar bills on December 12th last year and gave his fellow countrymen an ultimatum so that they would change these notes at public and private banks within a maximum time period of 13 days.  A week after this announcement, he changed this because chaos had broken out which even resulted in looting in the country's interior states where there weren't enough counters at financial institutions or where customers had no other means of paying storekeepers who refused to accept these notes.
The President then extended the validity of these notes until January 2nd, then until January 20th, then until February 20th, once again until March 20th and finally he gave oxygen to the dying note until April 20th.
What happened was an extreme example of the situations that people who live in a country which has seen the value of its national currency crushed, have to deal with, a currency which at the end of 2017 will have seen three consecutive years of three digit inflation. In 2015, inflation was 270% according to official data, in 2016, it was calculated to be 475.8% and next December, it will be more than 1600% according to the International Monetary Fund's estimates.
When you have the highest rate of price increases in the world, having lots of notes and this not necessarily symbolizing your wealth is normal. That's why closing a wallet with 7000 Bolivars, the approximate cost of a combo meal with a hamburger, soft drink and fries, can be compared to the action of closing your trouser zipper after having put on more weight than you should have. The sum is the equivalent of 70 USD at the rate controlled by the government in the food sector and is the equivalent of 10 USD at the official rate used for the rest of the economy. In any of the two cases, you would only need a few US notes and coins to make up the same amount.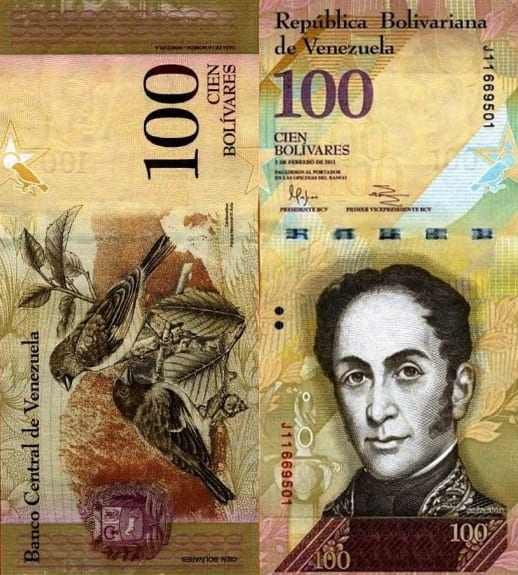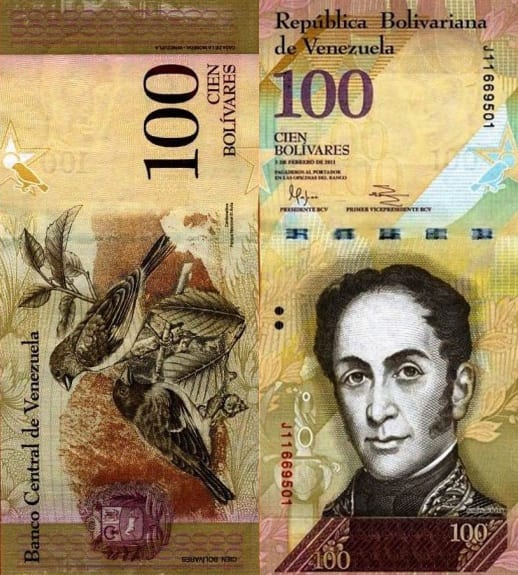 The daily scenarios you see in the country confirm the difficulties that ordinary people are facing with this currency. A woman takes out a wad of notes from her bag which she finds hard to hold in one hand to pay for four kilograms of meat that she has bought at Caracas' municipal market. She separates them into piles and counts them one by one to get the total: 34,000 Bolivars, almost a minimum wage. The butcher repeats this process before she can leave.
In East Caracas, the owner of a liquor store decides to buy a machine which, up until now, was exclusively used in banks: a machine to count notes which after counting tada! shows the result up on the screen.
Meanwhile, some taxi drivers at the country's main international airport no longer ask their passengers where they are going first, but what bank they are customers of so that they can pay the service via an electronic bank transfer. It isn't only an alternative to improve the service, but a requirement so that they can get paid by their customers who don't always have enough notes in hand to be able to pay them.
The situation hasn't changed very much since mid-January when 500, 2000, 5000 and 20,000 Bolivar notes began to circulate, which were supposed to be available since last month. These new notes are still very limited and having had one in your hands at some point is still a novelty that can kick off a conversation. Maduro has attributed the delay in introducing them into circulation to international conspiracies against his presidency.
Similar reasons were given when he decided to take 100 Bolivar notes out of circulation without any prior notice. At that time, he said that the measure was urgent because in a government investigation, it had been discovered that mafias were taking them abroad, especially to Colombia, to commit crimes and to harm the local economy.
He also attributed the collapse of the private association Credicard's platform on Decemeber 2nd last year to a cyber-attack, resulting in the collapse of the ATM network and card machines – name of the plastic money payment system – across most of the country. He made very few references to the overload of this platform because of widespread use due to the inflation and the lack of higher denomination notes.
Electronic transactions have been more than necessary since last year for people who have access to a bank account. A reflection of this can be seen in the fact that street peddlars have acquired card machines which they never used to use before. At many street stalls where fast food, fruit or clothes are sold, signs have been put up announcing to customers that debit and credit cards are now accepted.
However, this method isn't exempt from difficulties both at these places as well as at more formal establishments. It takes a lot of time for card machines to respond most of the time and it subjects customers and storekeepers to moments of great tension. That's what happened to a couple who asked for the bill for a dinner they had at a restaurant. Two pizzas and two drinks. "Let's see if this works," the waiter warned. Several minutes passed before the machine gave a receipt which is proof of a successful transaction. "They were saved. If not, they would have had to stay and wash the dishes," the employee joked.
Lines at ATMs have also multiplied. Waiting times to take out cash aren't fit for the impatient. Nobody should be surprised either if the machine runs out of money after having waited for their turn for an hour. The regulation process so that these machines can hand out new notes could last until March, according to government spokespeople. That's why ATMs are still mostly giving out 100 Bolivar notes which doesn't really speed up the cash withdrawal process, as customers have to make several withdrawals in order to get a reasonable amount of money. As a temporary solution to uncomfortable queues, the government has authorized certain stores to give cash advances. Establishments have little to offer anyway, because they receive few notes from customers.
However, there is a section of civil society which doesn't have access to electronic payment methods. Jose Guerra, an opposition congressman in the National Assembly and former employee at the Central Bank of Venezuela, calculates that 30% of the country's inhabitants don't have a bank account. That's why they depend on notes more than anyone, handling cash and stashing 100 Bolivar notes over last year.
These notes were the highest-value notes introduced with Hugo Chavez's currency reform in 2008 in order to stabilize the economy when he took off 3 zeros off of all prices, promising to create a "strong Bolivar". According to Guerra, inflation has been 12.000% approximately since then and the late president's attempt has failed. The congressman believes that the tendency to increase prices will continue to aim high just like he anticipates the creation of a 20,000 Bolivar bill.
The new cash denominations continue to remain unseen by the majority of Venezuelans, although government spokespeople insist that processes are underway in order to introduce these new notes into the economy and the banks. On February 28th, Civil Security Vice-Minister, Manuel Perez, ensured the country that with the amount of new notes that had reached the country, the 100 Bolivar bill could be "put out of circulation".
"They want to drive us crazy," two old men could be heard saying to each other in the Caracas Metro. They are probably retired and make up the majority of this sector who have to go to the bank to take out their pensions in cash.
One of them spoke and said the following: "I already have a 20,000 bill." His friend looked at him in surprise and asked: "How?" The first man took out a 2 Bolivar bill with four zeros written on in black marker from out of his pocket. They laughed and continued on their journey.