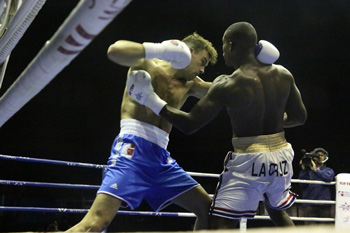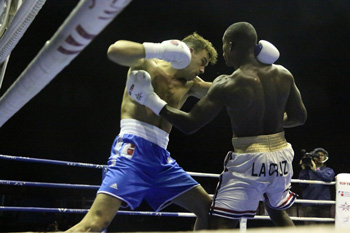 by Ronal Quiñónez

HAVANA TIMES — Cuban sports authorities (which tend to smell professionalism everywhere) were very skeptical when the World Series of Boxing kicked off.
Three series were held before Cuba decided to enlist in the tournament. In a sense, it didn't have much of a choice, as the competition was going to be the main way to qualify for the Olympics.
The try-out took place during the fourth season, and it was so successful that the tournament is now endorsed without reservations in Cuba. That said, the series does not gather the world's best boxers, and the most talented barely step onto the ring.
I don't mean to take any merit away from Cuba's victories at the last series, but we have to acknowledge this: most of our boxers were pitted against unworthy rivals, and something of the sort has been happening at this, the fifth boxing series.
This article, however, focuses not on that issue but on the huge problem the tournament has rid Cuban boxers of, by affording them true financial benefits.
Compared to what a boxer makes for another tournament franchise, the sum of 500 Cuban Convertible Pesos (slightly more than 500 dollars) for every fight won is almost laughable. According to what boxers from other countries have reported, fighters get as much as five thousand dollars per fight – and we're not talking about the post-season, but about regular matches.
For a Cuban, however, this is a significant sum, particularly when we consider that the average salary on the island is about 20 dollars a month, and the fact these boxers can fight (and almost always win) about twice a month during the season.
This is why it comes as no surprise that the number of boxers who have left the country since last year has dropped to almost cero, and that the only two cases (Ramon Luis and Marcos Forestal) were pugilists who were not considered the best in their weight division – though they were young enough to begin making a name for themselves in the professional world.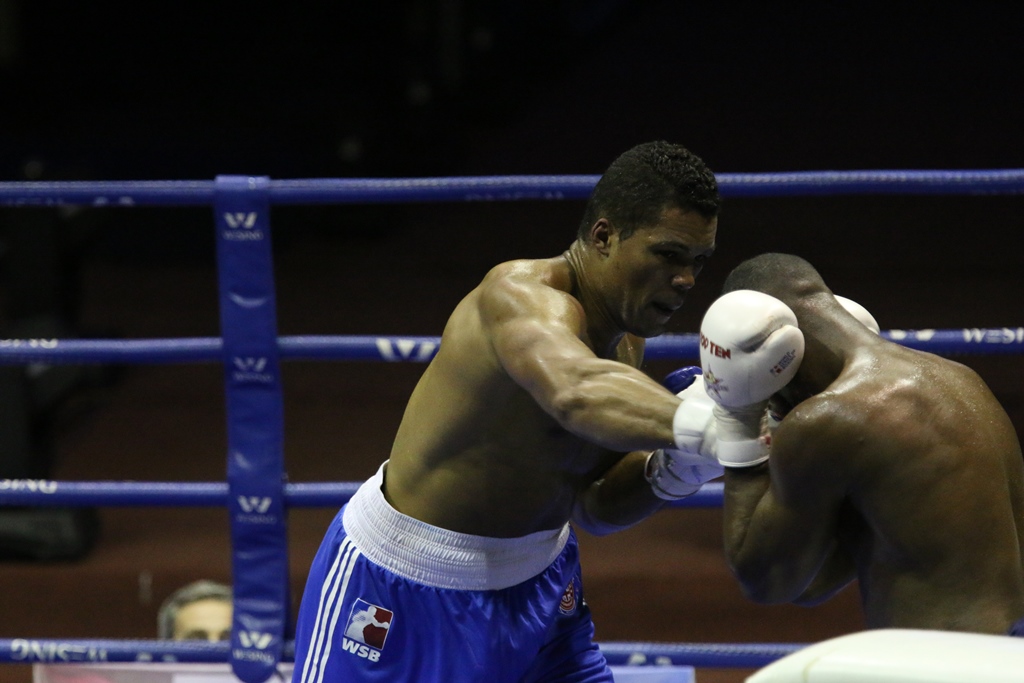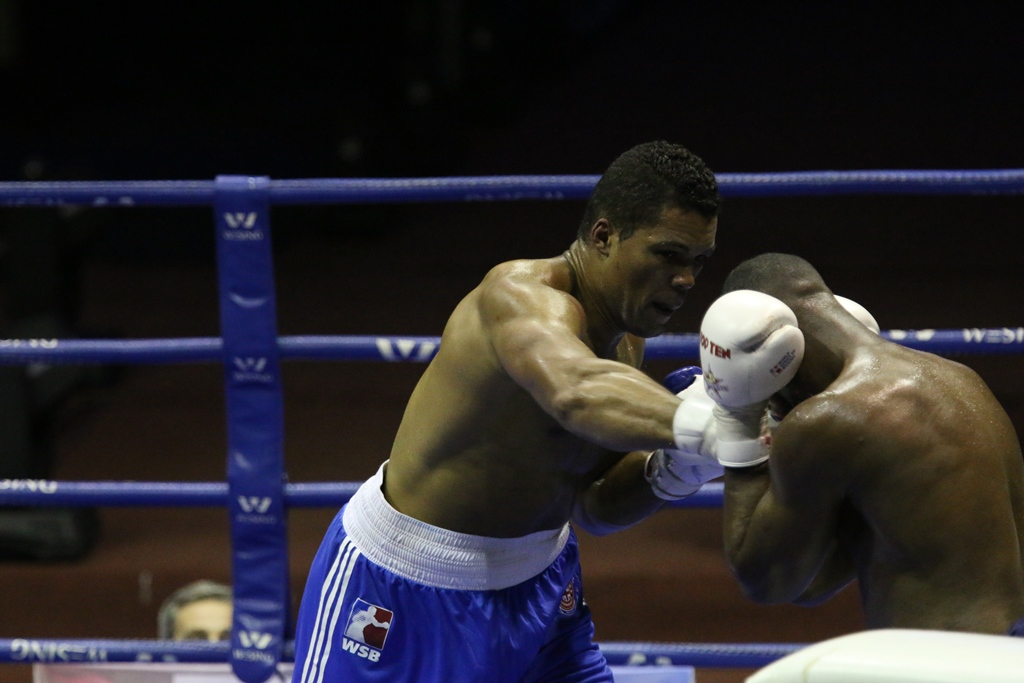 Luis, who was making his way to the top in the 75-kilogram category, left the delegation during a qualifying tournament held in Mexico, and Forestal, a regular replacement of Olympic medalist Robeisy Ramirez, decided to stay in the United States when Cuba's Domadores competed there in the past series' semifinals.
Having said that, one senses a very positive disposition among the island's boxers, who have been able to address no few daily problems with the money they've earned. A case at hand is Yosvany Veitia, who bought a motorcycle. Julio Cesar La Cruz was almost killed in a dispute over a debt.
The prize that Cuba's boxing team secured last year allowed the Domadores franchise to take on the present series without becoming a burden for the State, and to reward the team members with half a million dollars.
What's more, this year's team was sponsored by the German sports clothing company Puma. In addition to providing the boxers with their apparel, the company has promised a 15 thousand dollar prize for anyone who wins the Olympic Games next year, 12 thousand for the sub-champions and 10 thousand for those who come in third. It isn't hard to understand the motivation of Cuba's boxing squadron.
Talking with boxing aficionados, we were able to gather some of the opinions surrounding the World Series of Boxing tournament:
"To tell you the truth, I don't follow the matches anymore. Cuba's rivals are an embarrassment. Not even the good teams, like Russia, the Ukraine and Kazakhstan put their best boxers in the ring. The Cuban boxers look invincible, but it's not true. This was clear last year, when they had to have win a tie-breaker with Azerbaijan. You also saw it at the last World Cup, where they came in second once again," says Gerardo to break the ice.
Leonel steps in to retort: "Yes, but that was two years ago. We hadn't made it to the World Series yet and Cubans only boxed during the occasional European tour, two or three times a year, which is why they almost always lost against the Europeans. I want to see this year's matches. Cuba already has some experience at the Series. It may not gather the best boxers, but it gives Cubans confidence and more ring time."
"The Series is beneath Cuban boxers," Simon argues. "One truly proves one's worth at the Olympics and World Cup, and we haven't gotten there yet. I support Cuban boxing, but it's not even the shadow of the teams where you had a champ in every category."
"I'm very happy to see them get paid well. They probably pay a lot more in other parts of the world, but they're still getting good money, and you notice that when you see them fight. They say they don't get a dime if they lose," Amaury adds.
"Don't even mention the money," Torres blurts out, "last year, they cut the live TV broadcast of the awards ceremony when the one-million-dollar check was shown, as though winning it were a crime. Everyone knows they're making money and using to pay for the trips and everything else."
"To tell you the truth," Gabriel says, "I don't care about that money. They deserve it – I only wish everyone could feel they earn well for what they do. Athletes make a lot of sacrifices and boxers even more, so I don't question whether they get paid a lot or not enough. If it wasn't enough, they would continue to stay wherever they go, and they've been staying put for a while now."
To date, Cuba's Domadores have been making strides in the 5th World Series, having lost only two matches and are at top of Group A. If this trend continues, Cuba would have a sure spot in the semifinals to be held in May, where they would have the advantage of having the second round in Cuba. The finals will be held in Dubai, Arab Emirates on June 11 and 12, as was the case at the last Series.