A Chance for Young Cuban Jazz Musicians to Show Their Stuff
Irina Echarry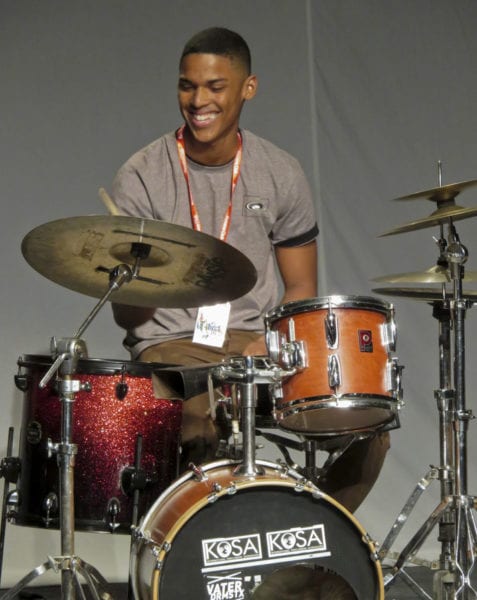 HAVANA TIMES — The recently concluded 19th edition if the International Young Jazz Musicians Festival, JoJazz, gave us many pleasant moments. Between masterclasses given by prominent musicians and the skill of young students, hours passed by without us even realizing. To get here, these young people have had to spend a lot of time studying, researching, and practicing.
It's November, the weather is cooler, however, in the bar/theater "El ciervo encantado", the temperature rose quite a bit during the first few days of the competition.
A young man smiles on stage while he plays the drums in a quintet which still doesn't have a name. They are students from the National Arts School (ENA) and they are taking part in the small band category. We spoke to Ariel Juan Desvernines Arias about his presence at JoJazz.
Ariel Juan Desvernines Arias: At first, I came to keep a friend of mine company who is playing here as a solo saxophone player. I study percussion, the instrument I like the most is drums, and that is what I play; but I am taking part in the competition with the band.
HT: How do students approach jazz? What has been your experience?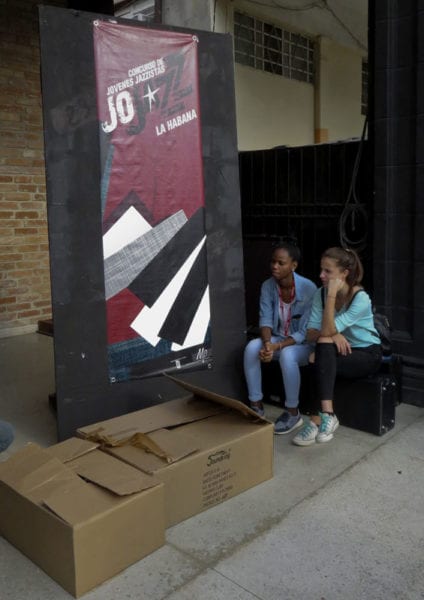 AJDA: In my case it was because I like it a lot, we play jazz by watching videos, musicians themselves who give us information, and by studying.
HT: A lot of people complain about the fact that jazz isn´t taught in schools, is that true?
AJDA: Look, at school jazz bands do exist, but you have to have certain requirements to be able to enter them like age, going to some auditions; but jazz classes as such aren't taught,no. Yes there are workshops, masterclasses. The truth is that the emphasis lies more on the technical side of the instrument, so you can play with virtuosity, etc.
HT: When they announced the band, you still hadn't decided on a name…
AJDA: That's right, we still don't know what we're going to call ourselves, but on the registration sheet for this competition we wrote ENA JAZZ.
HT: That sounds good. What songs did you choose to perform?
AJDA: Two standards by John Coltrane, a song by Harry Warren: There Will Never Be Another You, and another one by George Duke which we don't know the name of, but we called it "Descarga Free".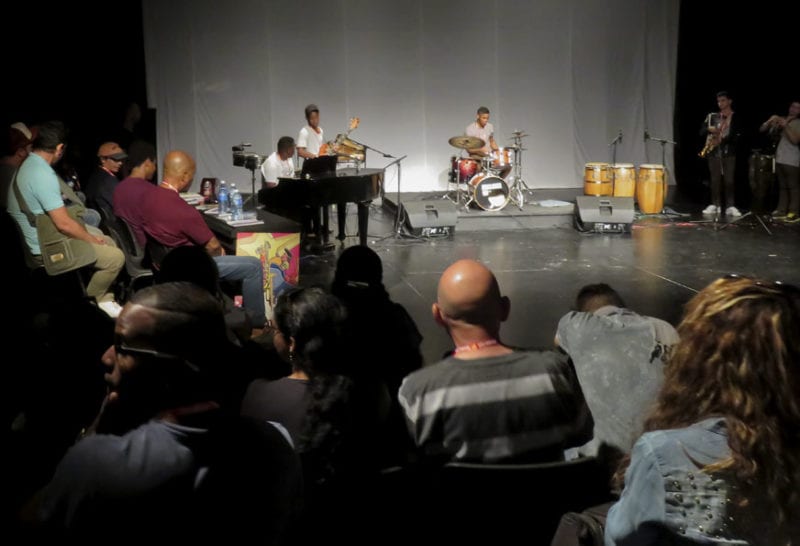 HT: Did you hope to win an award?
AJDA: I took part more than anything so that I could learn and interact with the musicians who come here because they are extremely good, but I'm young, I still have quite a bit of time to do things. It's my first time at the JoJazz, just competing in two categories is fine… It's not that I'm a conformist, but rather that I can continue to get hold of information, practice and return next year.
HT: What does this event mean to you?
AJDA: First of all, it allows us to play the music that we like, which we really feel. And secondly, it also gives us an opportunity to show other musicians, even our teachers or family members, that even though we are very young and don't have a lot of experience, we are able to defend such an important music genre like jazz.