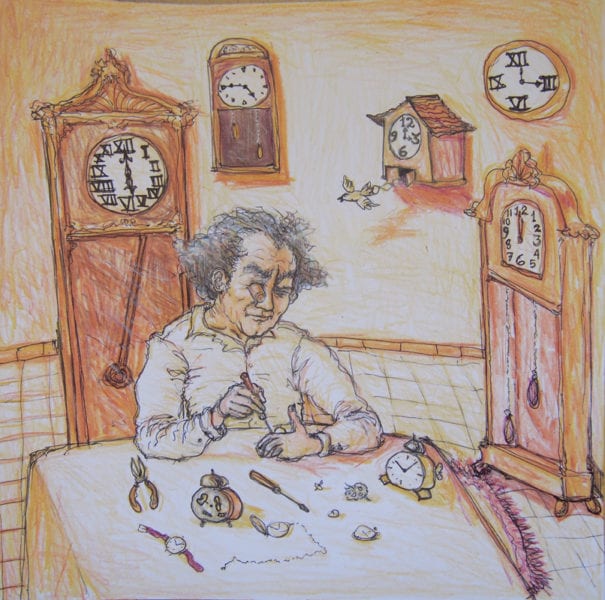 By Ivett de las Mercedes
HAVANA TIMES — Antique clockwork is what fascinates Alberto Santiago Nunez Sanchez, 61, and he knows his profession extremely well. He lives in Rio Hondo, in the San Cristobal municipality in Cuba's western Artemisa province.
HT: Clockwork is very detailed work. How did you study it?
Alberto Santiago: I have been a clock engineer ever since I was 8 years old; I learned the profession alone. I like the mechanism in Soviet alarm clocks, in clocktowers, pendulum clocks and watches although my work with the latter is limited because of my eyesight. I don't have a wheel to work on the clock shaft and that's why I do it by hand, it's very hard work; I also adjust clocks and remove signs of wear from clockworks.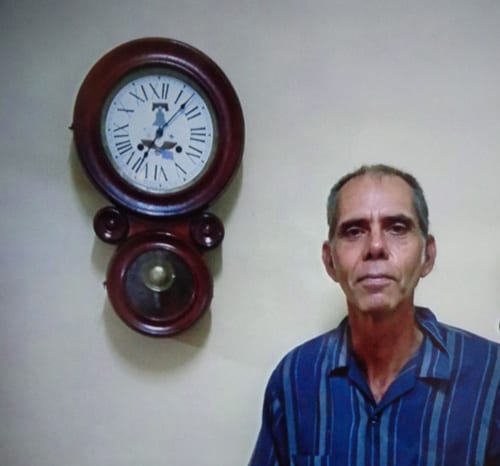 At the diocese in Pinar del Rio, there is still a large standing clock, which the bishop Jose Cidro Bacallao commissioned me to fix. The mechanism was completely destroyed, it didn't even have numbers. Once I was done, it was like new.
There is one in San Luis which nobody knows who ovulated the circumference. I put a new bearing on it, and it finally worked. I know about all kinds of clocks: French, American, Ansonias. I don't like digital clocks very much. When stores started selling digital clocks, a lot of people threw their Russian alarm clocks out onto the street, my friends used to bring them to me in bags and I would fix them.
With the collapse of the Socialist Bloc, I repaired Soviet cuckoo clocks, quarter chiming clocks but, sometimes I get depressed with those because I get the feeling that time is passing by too quickly. Clockwork is my life; I can do it with my eyes closed.
HT: Do you make a living off the work you do as a watchmaker?
AS: People do give me something for what I do.  The church doesn't pay me in money but they give me clothes and shoes. I also repair fans, blenders. I had to retire because of illness when I used to work as an electricity meter man, I had to walk too much. I have to have an operation, angiologists are left speechless when they see my varicose veins, they say that they don't know how I can still walk.
I get a lot of cramps at night and I can just about sleep, but I thank God for being alive. I have been an exemplary worker all my life and I have taken great care with State property. I live off of 158 pesos a month pension (Less than $8 USD) and it isn't enough, but I get by with my knowledge of general engineering.
HT: Have you been given recognition for the clocks you have fixed?
AS: The priest at the Central Jose Marti Catholic Church in San Cristobal gave me a certificate for my contribution, and other priests from different municipalities have done the same. The thing though now is that there aren't very many people who can repair large clocks, clock towers, they date back to 1720, are very regal, there are some factories in Spain and Holland that build them.
HT: Who do you live with?
AS: I live alone. My grandfather was the founder of a ranch and of all of the Rio Hondo area. He was the owner of the La Vigia Finca, where Cuban independence leader Antonio Maceo fought. When the Revolution triumphed, the State seized this ranch off of my grandfather. La Vigia is small but historic, they say that a lot of corpses, both Spanish and Cuban, were found buried there.
And so, that's who I spend my days, fixing clocks whenever I can.