A Cuban Violinist Who Lives to Play
Helson Hernandez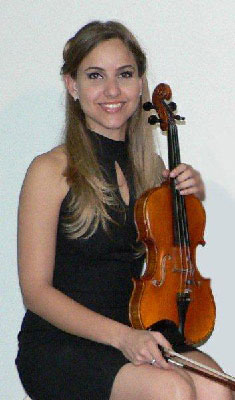 HAVANA TIMES — Young violinist, Camila Martel, can already look back on an impressive career as a devoted concert music performer. "The important thing is learning to appreciate different kinds of beauty," the artist said during her interview for Havana Times.
HT: Tell us of interesting aspects that could be said to define the teaching of violin playing in Cuba's music academy, or set this teaching method apart from others.
Camila Martel: Violin classes in Cuba's music academy are geared towards the individual performer. They are aimed entirely at training soloists, and the classes are one-to-one. It is only after the completion of the first stage of training that an orchestra begins to be assembled. The one-to-one classes continue, and orchestra sessions are only a complement to this individual training.
HT: So, learning to play the instrument takes up an entire lifetime.
CM: You need a very long time to learn. In Cuba, one usually doesn't have time to do anything else other than study music, in contrast with other countries, where this career is pursued, perhaps, as a means of satisfying one spiritual need among others, through this kind of training.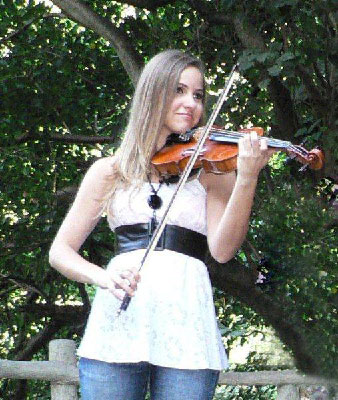 HT: What was it like to be conducted by the prestigious Bernard Rubenstein?
CM: Playing at a concert conducted by someone as prestigious as Bernard Rubinstein was an extraordinary experience. To get to know him as a musician and as a person, to see how modest a man with so much talent can be, a man with such an amazing career as conductor. It was an incomparable experience.
HT: What made the deepest impression in you?
CM: The kindness with which he points out your mistakes, his readiness to help and share the knowledge he has acquired over so many years of hard work. This is, without a doubt, something all artists should learn from him.
HT: What country you have performed in has impressed you most?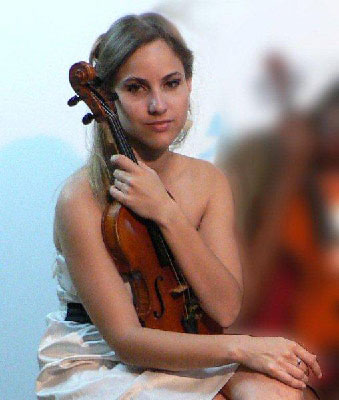 CM: I think all of the places I've been in have their unique charm. It all depends on what we manage to take away from them, from their people and culture, some of which are very different from ours, and some of which are very similar. The important thing is learning to appreciate different kinds of beauty.
It was great to finally see that France doesn't exist only in books, that it is real, exquisite and refined. What I liked about Venezuela was the kindness of its people and the respect they showed towards our culture.
I loved the diversity of lifestyles and the rich, ancestral history I saw in Mexico.What impressed me about Coast Rica is how people care for the environment there, while still enjoying it. All of these experiences have made me grow as a person and professional.
HT: What message would you send out to other young artists making their way in today's world?
CM: Love, enjoy and defend good art.