A Mexican Artist's Look at Cuba
By Helson Hernandez
HAVANA TIMES — Mexican artist Hector Vargas is currently holding an exhibition in Denmark with pieces inspired by his experiences in Cuba.
HT: Where did the idea for this series come from?
Hector Vargas: The idea came to me almost by accident. I was working in a project titled El tigre de Malfica ("The Malfica Tiger") at the Rafael Trejo Gymnasium in Havana, while staging an exhibition in Cuba during the last Biennale. There, I met Marianne Lenth, a Danish photographer who showed my work to her friend Rasmus Lindboe, who owns a gallery. They became interested in taking my work to Europe.
HT: Why did you choose the word "guapo" for the title?
HV: While working on the project, I was doing boxing training at the Rafael Trejo and mixed martial arts in a different gymnasium. One day, an experienced and rather tough fighter gave me the beating of a lifetime, but I didn't shy away from the fight and I made it to the end. Seeing me with my mouth torn up and a bloody nose, the trainer said to me, in a very Cuban way: "Well, at least you're guapo." I found out that, in Cuba, "guapo" means "brave."
HT: Is it your intention to be humorous with these images?
HV: I'm happy you ask, because many people have said this to me, and it's not the case. I have no intention of doing satire or anything of the sort. Some of the images may be slightly tongue-in-cheek, but it's not the root intention at all.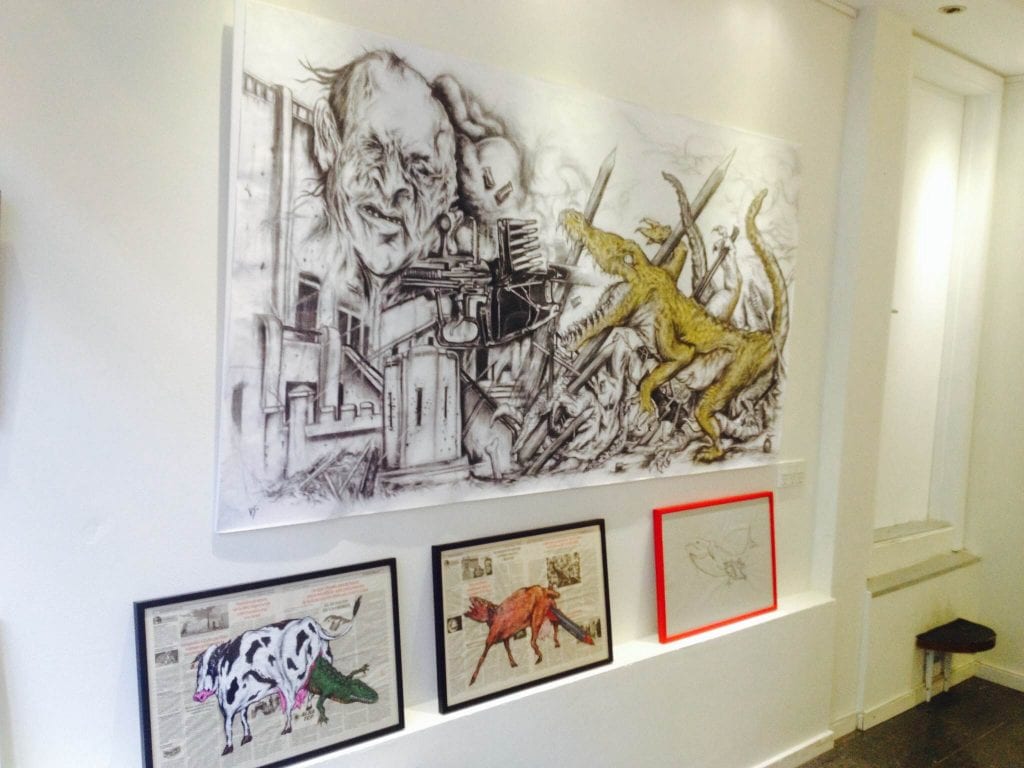 HT: What part of Cuba are you taking to Europe in this exhibition?
HV: Well, I take Cuba and my friends from Havana with me everywhere! This exhibition sought to express my sincere admiration for Fidel Castro's feats with the 26th of July movement. I think I take with me very precise moments in Cuban history, the people's imagination and their beliefs and, of course, the figure of the Comandante. Everything is told from my own experiences as an artist that lived on the island.
HT: Why hold an exhibition about Cuba, as a Mexican artist?
HV: First, because I couldn't pass on the opportunity to exhibit my work in Europe. Second, it was a possibility of showing works dealing with Cuba which we felt were not pertinent to the exhibition in Cuba as such. More importantly, the gallery where I'm exhibiting my work is called Havana Kunsthandel and it only exhibits Cuban art, or art dealing with Cuba. I feel I shoulder great responsibility as a Mexican artist who leaves his mark in this place, his mark on the island.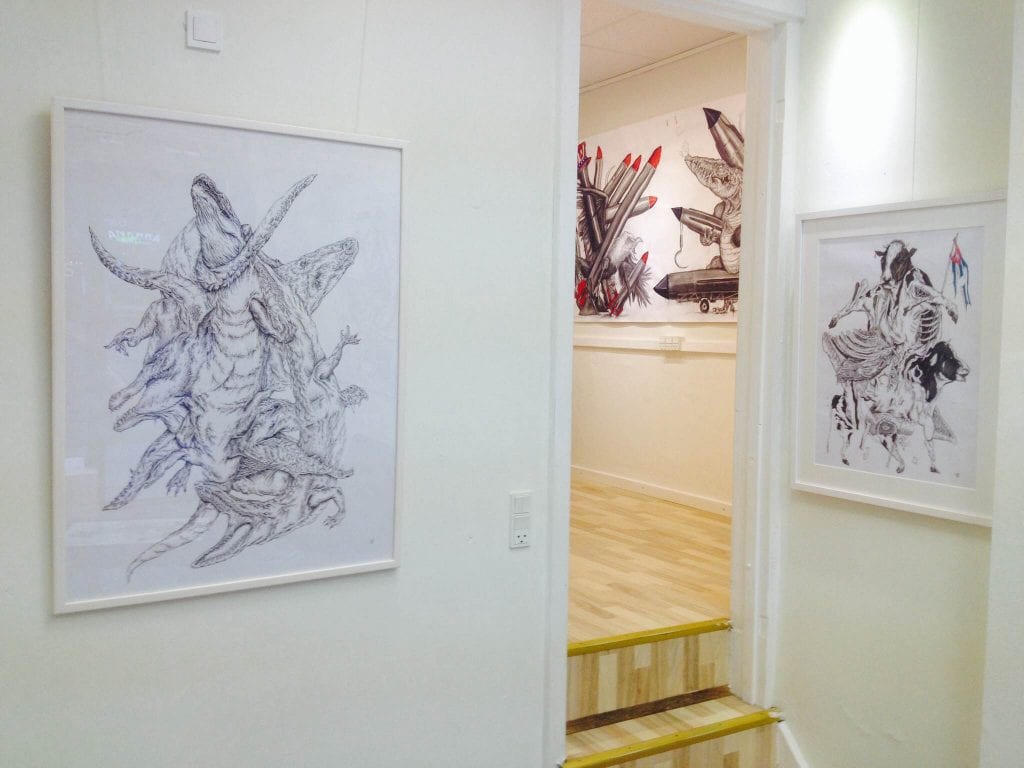 HT: After going to Europe, will you bring this exhibition to any of our galleries?
HV: I would love to! But, to be honest, I don't know how it would be received, particularly because the series does seem to mock a certain situation. It's not the case, quite the contrary. However, the way people interpret my work is beyond my control. That said, I want to work in Havana again the first chance I get, with this or a different exhibition.
HT: What opinion do you have of Cuban spectators?
HV: I haven't yet come across a public that's as smart, critical, participative and inquisitive as the Cuban public. That's something all artists ought to be grateful for and look for.