A Voice Still Remembered in Cuba
Helson Hernandez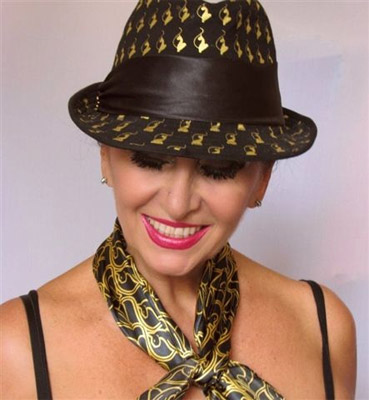 HAVANA TIMES, Oct. 8 — The renowned Bulgarian singer Yordanka Hristova had one of the most popular voices in Cuba that came from the socialist camp in the '70s and '80s.  "To me, the Varadero beach resort was a 24-hour-a-day party with so many musicians, groups and singers from all over the world," she told HT in a recent interview.
HT: This time you've come to Cuba after several years without having sung on the island, and this time it was for Fidel Castro's birthday.

Yordanka Hristov: Yes, exactly, when I learned that the Oswaldo Guayasamin Foundation would be celebrating the 85th anniversary of Fidel's life here in Cuba, I became very interested – and even more so when they told me that there would be a big concert.  My friend, the Ambassador to Cuba in Bulgaria, Teresita Capote Camacho, showed me some of her verses and then we decided to do something to participate along with all the other artists who would be there at the Karl Marx Theater on August12th.
I wrote the song starting from those versus, though I'm no songwriter, my background is well known as a singer.  But anyway, I was able to create the song titled "Serenata de la Fidelidad" (Serenade of Fidelity).   So this was the reason for my return to the island.  I was the only European among the many artists who participated, and of course the only Bulgarian.
In addition, I can tell you something interesting: Many years ago, when Bulgarians came to visit this island, Cubans visited my country; therefore I always said that the one Latin country in Europe is Bulgaria.
HT:  When did you made yourself known as a singer among Cubans?

YH:  That was over 40 years ago; to be exact, in February 1967 with the Sofia Orchestra.  We were guests of the Havana mayor's office, and later the businesswoman Alonso Mariza invited me to take part in the First International Festival of Varadero that same year.
I have incredible memories of that unforgettable and magnificent event.  There I shared the stage and made great friendships with Massiel, Eva Pilarova, Karel Wok, and many other artists from Bulgaria and other nations who came to this musical fiesta.
Subsequently I continued my constant touring in Cuba, in 1968 in another Varadero festival and in 1970 with artists from Bulgaria and Europe who were able to return.
HT:  One of the most listened to songs on the radio in Cuba in the '70s was sung by you and composed for your repertoire by Chucho Valdes.

YH:  In 1974, Tony Tano and EGREM recorded an album from my repertoire that I already had with the Modern Music Orchestra.  Chucho Valdes, who was there at the time, approached me and told me the he had a song for me to sing – so I recorded it.  Chuchu's piano is giant.  The song is called "La tierra seraá de todos" (The land will be everybody's).   I have many versions of this song, one with the symphonic orchestra and with arrangements by maestro Somavilla, and several others.
HT: In the world of music, ¿how did you begin your career in Bulgaria?

YH:  My first song in Bulgaria was by a great pianist and jazz musician who now lives in Los Angeles, in the United States.  The song was titled "Un bello error" (A beautiful mistake), which was my first success in my country after singing songs by the most important Bulgarian composers at that time.
Later in my repertoire came many compositions in Spanish, especially Latin ones.  When I give concerts in Bulgaria, the audience won't let me finish my shows without singing something in Spanish.  Inevitably I've now made them part of my shows.
HT: Among your family members, I understand that there were other artists before you.

YH:  Yes, my father sang in a Bulgarian choir.  He was a tenor, a lyrical singer.  But I'm the first in my family with a career that has been more public and a little more recognized.
But they tell me that I was very curious as a child and as a youth.  I participated in various sports such as basketball and gymnastics, and I painted very well.  Later I got involved in ballet and folk dances.  In short, I was into many things, but I still hadn't thought about becoming a singer.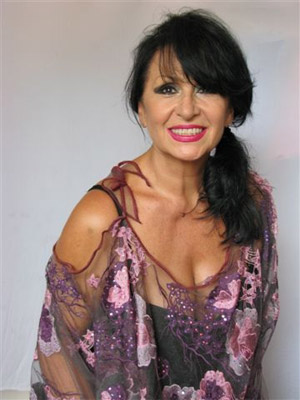 When I finished high school and began studying Italian philology, my sister saw an ad in the newspaper where there was a special school that would be opening soon for singers.  With a pianist I prepared a song and that's how I got into the world of art.  Of course my parents didn't know anything about all of this, otherwise they wouldn't have approved of it.
These studies eventually led me to the Conservatory of Modern Music, where they realized that there was a need for Bulgaria singers and musicians of modern and popular styles.
I remember I received some mail at home during Christmas time that said if I was not going to appear in a show at the university, other people would enter for me.  This created a huge scandal at home, because I decided to drop out of college and start singing modern music.
My parents didn't give me a dime, but my sister helped me out because she had supported me from the beginning.  I finally got a job with the "Big Bang" radio program.  That was when I started my journey as a singer.
HT:  Before the breakup of the socialist camp, there were many artists from the Soviet Union who were well received as singers among Cubans.   In the late sixties and seventies Yordanka Hristova was an example of this because her voice was constantly heard on the radio here.

YH:  Exactly, I always came to Cuba with a Bulgarian orchestra.  Those other musicians would return to my country but I would stay here working in cabarets.  I can mention a number of recognized Cuban artists with whom I worked.  I know almost all the figures of the island, Omara Portuondo, Elena Burque and Tomas Morales (who used to sing and now is the artistic director of the famous "Tropicana" cabaret).  I also remember Hector Tellez and Farah Maria.  I also sang with other groups that played Cuban music, such as Opus 13, Irakere and the Orchestra of Modern Music.  There were just so many.
HT: Previously you mentioned one of the most significant events in Cuban music the Vardero Festival.  But unfortunately it waned over time.  Do you have any stories that marked your participation in that event?

YH:  Yes, there's no forgetting.  To me, Varadero was a 24-hour fiesta.  There were so many musicians, bands and singers from all over the world.  There was a bar under the stage that we called "Bar Slavonic," because that's where all the Bulgarians, Russians, Yugoslavs — in short, all the Slavs — would meet, always drinking rum.
Another memory is that of a Mexican group that sang a song by Armando Manzanero, "Esta tarde vi llover, vi gente correr…" (This afternoon I saw it raining, I saw people running…).  That's one I'll never forget, because they would all be drunk, covered with sand, still on the beach after the shows and continuing to sing that song.
I made unforgettable Cuban acquaintances there, people like the performers Tony Pinelli, Consuelo Vidal and Eva Rodriguez.  In this epoch Nueva Trova was born and I got to experience its development.  I also spent time with Silvio Rodriguez and Pablo Milanes.  I would sing songs by Silvio and remember watching people as they sang along.  It was something beautiful.
HT:  You've just brought with you a CD that you feel is special and different from your other recordings.
YH:  It's a disk that's unique.  It's a compilation with a limited number of copies that contains a selection of the best songs that I recorded in Spanish, issued with the permission of the Ministry of Culture of Bulgaria.
In this way I can have with me the songs that I've sung in Spanish over my career.  They're all fabulous, and some very old.  We included a version of "Ave Maria" that I heard many years ago sung by a Uruguayan trio that performed in Bulgaria.  It's something very special.
HT: Among the many performances that you've done as a singer, is there one that made a particular impression on you?

YH:  Just imagine, I've had such a long career, almost 50 years, 44 of them marked by Cuba.  Really I've had many important moments.  I can say that I sang in 43 countries around the world and singing in eighteen languages, though only about six or seven of them well (laughter).
But there were some other concerts I gave for my 30th anniversary at the Palace of Culture in Sofia, Bulgaria.  There were 5,000 spectators – it was really impressive.  After the change to the new democracy came to Bulgaria, culture and all the music declined, they were dead.  Doing a concert like that in the early 90's was really something.  It was an act of madness, but incredibly it was a success.
And of course now coming to Cuba and taking part in the "Serenade of Fidelity."  Here I could feel an emotion and a friendship that only Latin Americans have.  This is not found in other countries, not even in Bulgaria.  First the language unites them, then there's that spirit.  The level of devotion is seldom seen in the world because everything these days is about money.  In this concert I also met a couple of young men who are unique, the duo Buena Fe.  I love how they project themselves.  I felt something on that stage that no longer exists elsewhere.
HT: So what happened with the careers of other Bulgarian artists that were known in Cuba?

YH:  Well Viser Kirov, for example, almost lives in Moscow.  It was a while ago that he went there as a cultural representative of Bulgaria.  There are also the two Margaritas; one of them, Domitrova, had a beautiful high voice but she died a few years ago.  As for Laradinski, who's a very nice person, she married a composer and became a housewife, but she has a son who's an exceptional pianist.
Lily Ivanova, one of the figures of that time, is still singing and giving lots of concerts.  Guranov Orlin, known for his concerts in the '80s, is still a fabulous singer, also singing opera.  To me he is one of the best male singers in my country because he can sing everything and he's as funny as Cubans.  He has a terrific sense of humor and he's very handsome.  He's not someone you run into every day.
The years go by and everyone follows their own path, but I'm still here.
HT:  It's amazing how you've remained so elegant despite the years, and that you've retained a voice with that same force and clarity.

YH:  That's why I still sing, otherwise I wouldn't.  I haven't had any plastic surgery, you can check if you like (laughter).  The secret is that I've led my life well thought out, because I do yoga, I'm a vegetarian, I don't eat meat (only fish) and my being in constant motion has been another complement.
—
Yordanka Hristova's website is www.yordanka.com