A Young Cuban Pianist and His Folk Music Arrangements
Helson Hernandez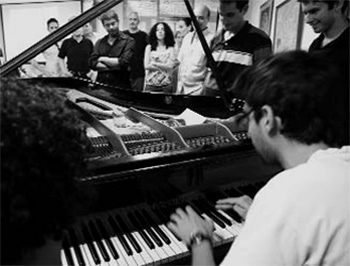 HAVANA TIMES — Though coming from an academic background, Jose Gavilondo has become an arranger for renowned folk musicians in Cuba. "Every piece is a completely new challenge," he tells us in his interview for Havana Times.
HT: Where does your interest in piano come from?
Jose Gavilondo: I started studying the instrument at the Manuel Samuel conservatory. I completed basic piano training there. Later, at the Amadeo Roldan music academy, I took some music theory. I then enrolled at the Higher Institute for the Arts (ISA), where I studied composition.
HT: Do you mean to say that creative work is yet another of your professional interests?

JG: Yes, of course. I've been composing for 10 years now.
HT: In addition to composing for folk musicians, do you devote any time to your own projects?
JG: I have several projects, or dreams (I don't know what to call them), where I want to do more personal things, for concert music. I also have other personal projects in genres like fusion, alternative and electronic music. But that's for further down the road. Right now, I'm focused on my work with folk musicians and other artists who invite me to become a part of their projects.
HT: Of all these genres, do you have any specific preference?
JG: I don't believe I have a particular preference. It's true I've been more closely involved with concert music, but I like jazz and alternative music a lot as well. I don't think I have a preference as such, I like everything as much as the arrangements I compose for folk musicians.
HT: One of those folk musicians is Ariel Diaz.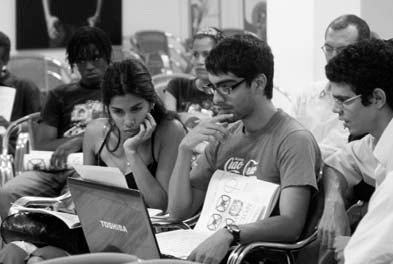 JG: We've been working together for some years now, staging concerts together. We put together a project that was a bit odd for the genre, where the performer never parts with their guitar, an album with a piano and song called Pianisimo. It included 10 new and old songs by Ariel, including an instrumental piece of mine. I did the arrangements and played the piano.
HT: What have different folk musicians contributed to your development as an artist?
JG: There are things they have in common, but every piece is a completely new challenge. I entered the folk music world thanks to Heydi Igualada. She and I put together the band Trevol de Ciudad. We recorded an album titled Camino, a very nice experience, incidentally.
HT: Do you consider yourself a jazz musician?
JG: I am not a jazz musician. In a country with so many good jazz musicians as Cuba, if you aren't willing to devote yourself to the genre, you shouldn't do it. I can't deny, however, that I am influenced by jazz, that's inevitable.