Alfonso Morazan: from Sandinista Veteran to Prisoner of Solitude
"Ortega imposes his will and they accept to play a dirty game"
In prison, veteran Alfonso Morazan mourned the death of his mother and the exile of his children. When he was released recently, he arrived at an empty and sad home in Matagalpa.
By Ivette Mungia (Confidencial)
HAVANA TIMES – The minibus of the National Penitentiary System parked at approximately 10:30 am in front of a stately house in the outskirts of Matagalpa, in northern Nicaragua. The street was empty, but the neighbors came out to see the vehicle, right at the moment that Alfonso Morazan descended, still in his prison uniform.
The veteran's firm face showed the inhuman treatment he received in jail, where he remained arbitrarily for seven months, and when he got home, his family was not there to receive him.
Morazan, 57, is one of the more than 700 political prisoners of the Ortega regime. He was captured in Matagalpa on October 22, 2018, and taken immediately to the infamous El Chipote interrogation prison in Managua. Afterwards he was interned at the Jorge Navarro Penitentiary System, in Tipitapa. Although he was released on May 30, Mother's Day in Nicaragua, he could not hug his mother because she died while he was in prison.
"You can imagine, being in prison and they finish you off with news of that type. I could not go to my mother's wake," Morazan laments with a broken voice. He recalls that while he was in El Chipote his sister, Ada Luz Morazan, came to give him the bad news: "in jail the prison officers do not tell you absolutely anything. You are isolated. Your entire family could die and you are living a prison life as any other day. They are very cold hearted, very cold and also evil," he stresses.
Before he also lost three brothers
This is the fourth time that Morazan, a veteran, did not attend the funeral of his close relatives. During the seventies and eighties, while fighting the Somoza National Guard and then the Contras, respectively, he lost three brothers and he did not even know about it.
"In defense of the revolutionary project that we all dreamed of at that moment, in which we all believed, that we all gave our hearts out of love without respite. In that struggle three of my brothers fell defending those dreams of freedom, they were: Pastor (Morazan), Marvin (Morazan) and Hector (Morazan). I could not go to their burial, because I was in a war zone with Sandinista Popular Army and they did not inform me," evokes Morazan.
Nor are my children here
When he returned to the house, he began to build 34 years ago for his family, the veteran only found an avalanche of memories and empty walls. During the time that he remained in prison, his six children went into exile, because they were victims of harassment and threats by Ortega fanatics.
"It is a very hard blow because for a person like me, who has given so much for what at one time was joy. In 1979 we said that we were entering freedom because we had just overthrown a military dictatorship. And, now, 40 years later I find out that history repeats itself and worse with all my children in exile. My children have never grabbed a gun and I hope they never do, because weapons must be buried in the past," Morazan emphasizes.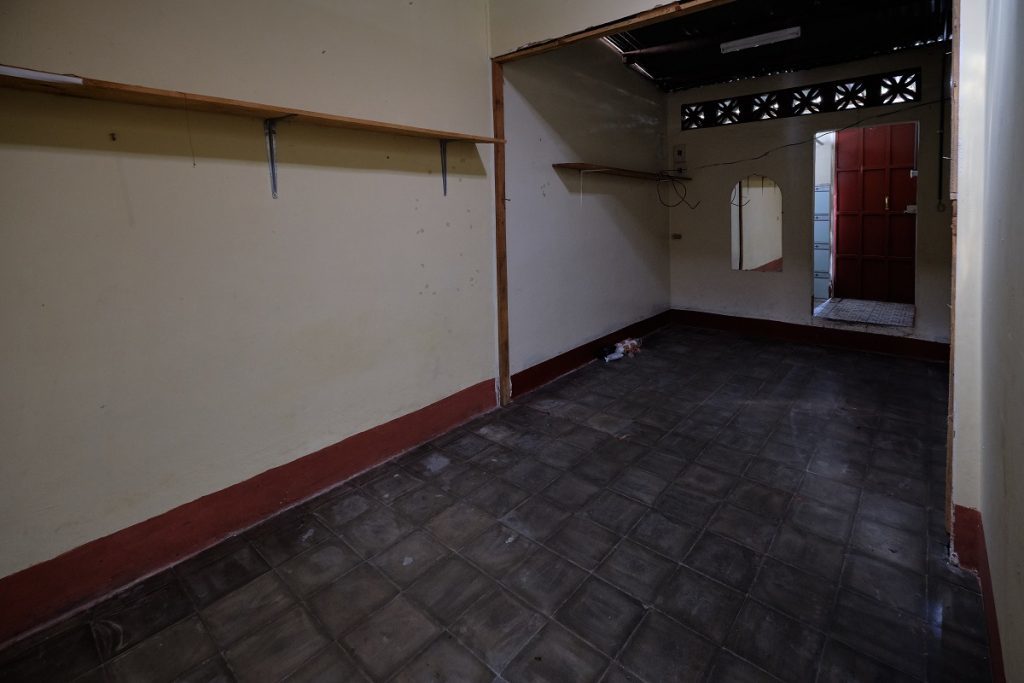 The second dictatorship he faces
Morazan left the Army some 29 years ago. Recently, he graduated as a lawyer, and today he resents to have to face another dictatorship.
"I feel simply betrayed, that the Government apparatus, its authorities do not comply with what the law says. Laws are beautiful and are written to seek justice or at least approach it; but what the codes say, what the Constitution says, what international conventions and charters say is another thing. Daniel Ortega imposes his will and unfortunately there are people who lend themselves to that dirty game. I do feel pity. I feel hurt. And what we have now is misfortune, misery, loneliness, unemployment," he says.
Hands up with a "Passive Army"
The veteran questions his former comrades in arms for their complicity with the repression, since he believes that: "Nicaragua, or at least the majority of Nicaraguans, expect something from the Army, but something better."
He also noted that the military forces are there "to defend national sovereignty, but also have to safeguard Nicaraguans and here we (the population) are hands up before a passive army, a corrupt police, and before a bunch of paramilitaries, who are a third armed force. And, the Constitution says that there should only be two armed forces: the army and the police. Ah ha, and where do we place the paramilitaries?" Morazan asked.
"I am ashamed of the authorities"
Alfonso Morazan met Eddy Montes, the murdered political prisoner, at the "Universidad del Norte" of Matagalpa, were they studied law together and graduated in 2018. Soon afterwards they found themselves reuniting in El Chipote and then in the gallery 16-1 of the La Modelo prison. Morazan assures that the day of the murder of Montes completely marked the political prisoners.
"On May 16 of this year, at about 2:30 in the afternoon, the death of our brother Eddy Montes and about ten minutes later, a hell of a beating given by the Police along with the custodians of the Tipitapa prison. From about 118 of us imprisoned in that center, some 97 of us were beaten, bludgeoned, some convulsed, others vomited blood, urinated blood. It was something totally terrible.
After his release, the veteran still carries in his body the marks of the blows that have not yet managed to heal.
"There was a time when they put us all (political prisoners) face down, and they were more or less 400 riot police agents. They shot bullets, smoke bombs, tear gas, they hit us with clubs, with (iron) rods. They subdued us—because we did not put any resistance—they simply did what they wanted to do. And, once they had us face down they jumped on top of us shouting "we are the puppies of Sandino, scream you sons of bitches." Those are words that should not even be repeated on television, because I am really ashamed by the type of authorities we have," Morazan stressed.