Ballerina Xiomara Reyes Returns to the Cuban Stage
Helson Hernández
HAVANA TIMES — Days before the start of Cuba's International Ballet Festival (October 28 – November 7), the second Cuban woman to make it in the American Ballet Theater (ABT), lead ballerina Xiomara Reyes, returns to the Cuban stage to treat us to her immense talent. "I have many dreams and ideas in my mind and my heart."
HT: What pieces are you thinking of staging at the upcoming Havana Ballet Festival this year?
Xiomara Reyes: I will be staging a piece titled "Great Galloping Gottschalk" at the festival in Havana, and join Cuba's National Ballet Company to stage Coppelia, one of the great classics in the company's repertoire. According to the program they sent me, it should be on the 5th, 6th and 7th of November at the Teatro Nacional.
HT: Will you be participating at the festival with other dancers from the ABT or was the invitation addressed solely to Xiomara Reyes?
XR: This year, not many members of the ABT will be participating at the festival, for Paloma Herrera, also a lead ballerina with the company, and the renowned Cuban dancer Carlos Acosto, wanted to be part of the festival this year. It is something very special for the three of us. You can probably imagine what it means for me to have a chance to dance in my own country.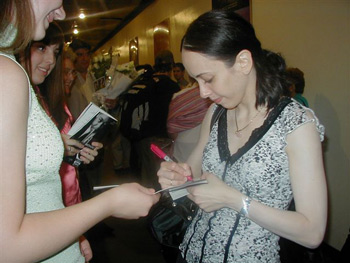 HT: For how many years have you been among the most renowned lead ballerinas of New York's American Ballet Theater?
XR: In 2013, I celebrated 10 years of work with the company with the staging of Don Quixote at the Metropolitan, so it's been 11 and a half years now.
HT: When you look back on all these years dancing in the United States, what sums up your experiences with the ABT?
XR: More than anything, a company like the ABT is an opportunity to get to know and work with extraordinary people, as part of productions of a very high artistic and technical level. I am not only speaking about the work of the ballerinas, but of the show as a whole as well. But, more important than this is the possibility of enjoying a kind of artistic freedom that has allowed me to develop and expand my creativity, in ways that have been very rewarding spiritually.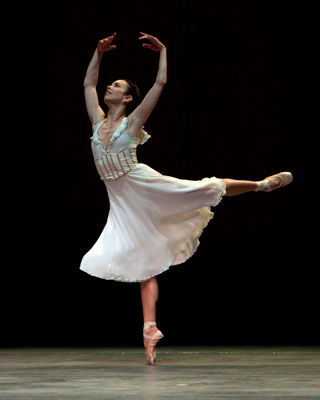 HT: What is it like to be a Cuban who has reached the top and is considered the second woman ever to have made history at New York's ABT?
XR: I am of course proud to have represented Cuba all these years in New York. I am so fortunate to have had the opportunity, given the amount of talent at our school, and I am grateful to life for having given me the opportunity to have such extraordinary experiences.
HT: What's left for you to do, beyond your professional aims?
XR: As a person and as an artist (if the two can actually be separated), I am at a point in which I want to be surprised by life, and I am actually being surprised constantly. I want to explore other paths, but, above all else, I want to let things flow and see what the future has in store for me. Human beings have a tendency to want to control what happens around them, and I am curious to see what happens when one lets life do the work. I have a lot of dreams and ideas in both my mind and my heart, and I am curious to see how many of these become realities."
HT: What Cuban food do you miss the most abroad?
XR: Right now, malanga fry-ups.
HT: Is there any special message you would like to convey to the Cubans waiting for you to take the stage back home?
XR: I love you all and it is an honor for me to be able to dance for my fellow Cubans.