Cienfuegos Fashion Designer Uses French and Spanish Traditions
By Maya Quiroga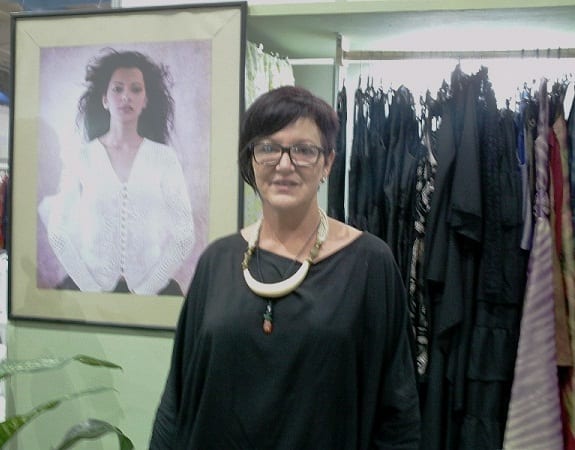 HAVANA TIMES — From the French who founded the city of Cienfuegos, Lourdes Maria Trigo Bermudez took the tradition of decorative ribbons, a craft which requires a lot of work but fascinates this fashion designer. She was previously a Spanish and Literature teacher but as many Cubans had to redirect their careers towards one which would give them better earnings and the chance to express themselves artistically.
"I grew up with my grandmother and five Spanish aunts who knew how to embroider and sew. I learned openwork, how to crochet, cutwork embroidery, frivolite embroidery and minardi with them. A friend, who had a close French connection, taught me how to decorate with ribbons," she confessed.
Just like women in centuries long past, Lourdes dedicates a lot of time to this task. Inside the world of haute-couture, manual textile work is advocated for: "It really is a very interesting job and I'm trying to save it by trying to apply it to today's fashion and that way young people will begin to value the quality of a garment like this."
Lourdes has been connected to the world of fashion since 1984, where she began as a runway model: "I then came to form part of a club of amateur designers. Afterwards, when the subsidiary company in Cienfuegos of Fondo was founded, I joined this institution as a member of the Cuban Artisan and Crafts Persons Association. It's been about 30 years now since I've dedicated myself to design and I feel like I still have a lot to do."
The designer is very excited about the socio-cultural project she is heading from a venue located on San Fernando Boulevard, the city's main shopping street.
"The project is called Arte Moda. Arte, because of the craftsmanship, and Moda (fashion), because of the world of design. It's a project which, luckily for me, is very well supported by the local government, the Communist Party and the Cienfuegos' Curator's Office. They have given me a very large space, which is currently being renovated, where I will have the space to carry out this project.
"My interest lies in passing down my knowledge to young girls, teenagers so that they can learn manual crafts and so that this tradition isn't lost because, unfortunately, life today is very fast, very industrialized and we need to rescue these values so that they can endure," she concluded.
Although the taxes that she pays are currently very high, she says that she receives some profits that allow her to live comfortably. She notes that promoting ads on platforms such as the phone directory's yellow pages isn't enough any more.
Lourdes was one of the designers who were invited to the recent Fashion Week which has just ended. Some of her work could be appreciated there.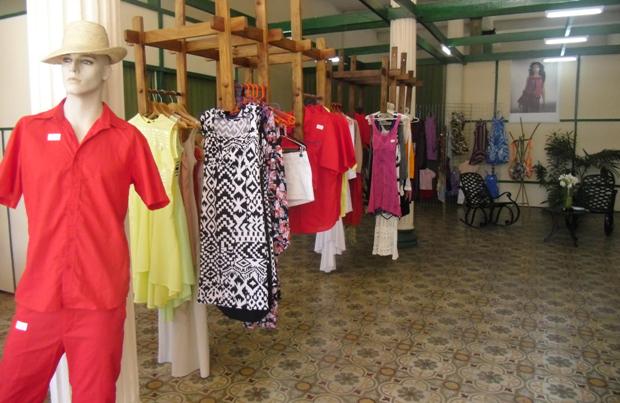 The garments of this designer's, who has also received the Artisan's Mastery Prize and the Seal of Excellence from UNESCO in 2006, are an expression of the cultural and aesthetic values promoted by FIART, the largest crafts expo-sale in Cuba, where 600 Cuban artisans and artists came together this year. Trigo has just received Recognition for her life's work which was awarded by the Cuban Fund for Cultural Property at FIART.