Colombian Filmmaker Takes Cuban Novel to the Big Screen
The most renowned of Colombian filmmakers comes back to the big screen after a 10 year hiatus, moved Cuban novelist Wendy Guerra's literary alter ego.
By Isidro Estrada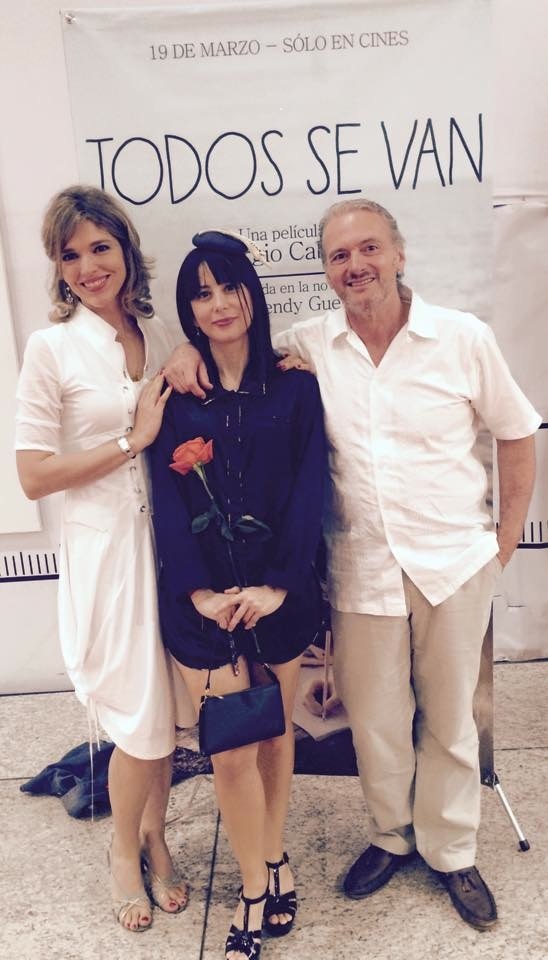 HAVANA TIMES — Say La estregia del caracol ("The Strategy of the Snail") and all film-lovers will turn their heads towards Colombia in unison. That is where, 24 years ago, a film of that title emerged, to make as good a use of visual metaphors as we have seen and convey to us the ancestral hopes and grievances of that country (as a microcosm within Latin America) and of the world in general.
The one to blame for this spell-binding film is a Colombian who, today pushing 65, confesses that having meddled in politics turned out to be the worst drama of his life. Despite that, he has gone back behind the camera to recreate a story in which political and ideological circumstances mark each moment in the characters' lives.
Sergio Cabrera was awe-struck by the adventures of Nieve Guerra, the child protagonist of the diary/novel authored by Cuban novelist Wendy Guerra, a book that earned the writer the Bruguera award in 2006, and ended up taking her story to the big screen. During an exclusive interview for Havana Times, he tells us that this new film project became his most personal piece after La estrategia del caracol, helping him undertake a journey back to his childhood and conjure up certain ghosts that had haunted him since his childhood and adolescence in China.
HT: How did Todos se van ("Everyone Leaves") reach you?
Sergio Cabrera: Eight years ago, someone gave me a book for my birthday that I enjoyed immensely and moved me to tears. It was Todos se van (They are all leaving). At the time, it didn't dawn on me that there could be a movie there, not a movie that I would make, at any rate. The fact the novel is set in Cuba didn't fit my plans of making a film with a plot that unfolded in Colombia, and my mind probably got blocked up unconsciously. A few years later, in Lerida, Catalonia, I ran into (Cuban actor) Jorge Perugorria, whom I'd been friends with for many years. Talking about Latin American cinema in general, I asked him if the novel Todos se van had already been taken to the screen.
He said no, that no Cuban director would be able to make such a film and that the novel hadn't even been published in Cuba – that he felt only a foreign director would be permitted to make it. Fifteen minutes later, he approached me and handed me his cell phone. He had called Wendy Guerra in Havana. She was telling me how excited she was to know I wanted to make the film.
With his characteristic sense of humor, Jorge had manipulated the situation to try and get me and Wendy enthused about the film, the tactic worked, because Silvia, my wife, was listening in and accepted the risk. A few months after my birthday, she gave me a big envelope. When I opened it, I found a contract granting me the rights to the novel. I started thinking there were far too many coincidences: one birthday I get the book, another birthday I get the rights to the novel, it couldn't be accidental. I realized fate had decided I would be the one to make the film.
HT: What's so extraordinary about Wendy Guerra's novel to make Sergio Cabrera put an end to his 10-year film hiatus and break his promise that he would never shoot another movie again?
SC: When I read the novel, I felt I was a child again. I also understood that feeling like a child again was something important, as important as understanding childhood is. In Nieve, the protagonist of the novel, I saw a "pioneer", and I'm not referring to the school organization Cuban children belong to. I saw the pioneer of what today's children should be: rebellious, creative, libertarian.
Nieve is a child that confronts her problems in a rather unusual way. She's a child to be held up as an example of how we ought to create new paradigm. I was also very much interested in portraying the permanent confrontation between freedom and authority. Here, I should clarify that even though I enjoyed the book in its entirety and I thought of making a full adaptation at first, I finally decided to use only the part about her childhood, the part I was most interested in and I could fit into the movie's 110 minutes.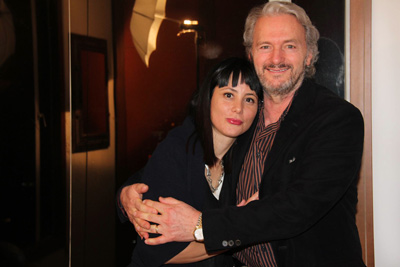 I also realized that the fact the story took place in Cuba more than 30 years ago was not a drawback but a virtue, that this was in fact an added and very interesting ingredient that would allow me to talk about the everyday from the point of view of a context that's different from our everyday, with a point of view that could prompt more thought than a simple journalistic piece or something that takes place around us every day.
With respect to my 10-year hiatus, I should clarify that, when the rights to the novel reached me, I hadn't shot a film in four years. I devoted the other six to writing the script and finding the budget for the film – and these past two years I've devoted to the shoot and post-production, of course.
HT: How fluid or troubled was the relationship between the novelist and filmmaker while translating the novel's materials into a screenplay?
SC: My relationship with Wendy was very dynamic and it continues to be so. Thanks to the movie and the process of making it, we've become good friends. I feel deep admiration towards her, but Wendy did not take part in the writing of the screenplay. She only read the script when it was finished, and I recall she wrote me to express how excited she was over the result.
HT: You didn't get permission from the Cuban film institute to shoot on the island. However, the director of the Havana Film Festival, Ivan Giroud, sent you an invitation to participate in the festival after seeing the film in Bogota. What do you think is behind these different attitudes?
SC: I am very grateful that the film was screened at the Havana Film Festival. I can't give you a clear explanation as to how and why I was offered that opportunity. I would think it has to do with the autonomy the festival has. Perhaps when I asked ICAIC for permission, the person willing to make a decision (which entailed many other permits, visas and several months of shooting) didn't turn up. Participating in the film festival is only a 110 minute experience.
In addition, when Ivan Giroud saw the film in Bogota, I think it was clear to him that it wasn't a movie with "good" and "bad" guys, or an attack on the government or revolution. It's quite simply the story of a divorce as seen by a little girl who suffers the emotional and practical consequences of that, something that can and does happen everywhere all of the time.
HT: What did the film leave you as an individual piece and how would you situate in relation to your other films?
SC: Films are like children, one tends to see their virtues and blot out their defects, so it's hard to catalogue them or speak of places or preferences. However, I can say without any doubts that, next to La estrategia del caracol, it's my most personal film.
HT: Did living in China for such a long time, and during such turbulent times, have any say in our decision to make a film out of this Cuban novel? Did you establish any kind of association between these two realities?
SC: Without a doubt, having spent my childhood and adolescence in China had much of a say, first in making me like the book and then in driving me towards the decision of making the film. I have beautiful memories of my life in China, but I also remember the immense weight of authority and the importance of discipline. I lived the whole of the Cultural Revolution they are now criticizing, but which couldn't be criticized at the time. When I read Todos se van, I felt I was reading a story about me told by someone else, and I felt very close to many of the characters.
HT: Will we ever see a film by Sergio Cabrera about his life experiences in China, or about any issue having to do with China?
SC: I've always wanted to shoot in China very much. I would particularly like to make a film about my youth, and that would naturally include China. Incidentally, a few months ago I was approached with a proposal to do a remake of La estrategia del caracol in China, set in a Chinese neighborhood in the 1940s, and it seems as though that could be interesting. I hope I can do at least one of these two projects, or something else, because one of my recurrent dreams is to return to China.
For more information or to download a poster of the film, visit www.todossevan.com.