By Yusimi Rodriguez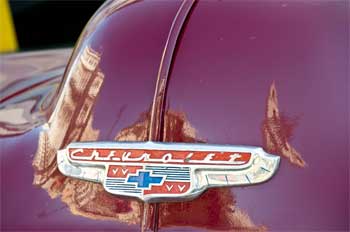 HAVANA TIMES, Sept. 10 — One of the solutions found by the Cuban government to confront the "Special Period" economic crisis at the beginning of the 1990s was to open the country to international tourism.  That happened during my adolescence and up until that moment I'd never even met a Russian.
It wasn't until 1994 that I met someone from another country: an Irish student who was my age, 17, who visited my school for a couple of hours with her teacher and some other classmates.
A few months later a countryman of hers, Declan, who visited me to bring me a gift on her behalf.  He was a regular visitor of my country.  When he came, he liked to stay here for long stretches of time, riding around on his bike, making friends, talking to people and getting to know everything about the island.   "I love it.  I'd like to live here like a Cuban," he said.
With time I've come to meet many tourists and I always wonder how the world looks to someone who can buy a round-trip ticket to any part of the planet like it's something normal.
Their lives in those countries seem like fiction to me and they stir my curiosity.
But I especially think about how they must see us, how the distance separates the country that they're visiting from the country in which they live.   For some, Cuba seems to have become a regular destination, they routinely reserve a part of their year to visit here.  Others who come decide not to return.
After almost fifteen years without seeing him, I met up with Declan again on 5th Avenue in Havana's Miramar neighborhood.
Declan (an over 50-year-old Irishman):  It's been a while since I've been back because I changed professions and I had to study a lot.  I was an engineer but now I'm a psychoanalyst.  I've also traveled to other countries, but I still really wanted to come back here.

Christian Fuster (Swiss, 36): I traveled to Cuba for the first time at the end of 2007.  I had a boyfriend here at that time.  Later I returned twice in 2008.  When I returned in 2011, our relationship had ended but I was on vacation.  In total I've spent four months in Cuba.   Before coming, I had heard that Cuba was a very poor and closed country, something that doesn't make it easy for tourists.  I had expected to find poor infrastructure, but that wasn't the case.  People were very open and pleasant, at least during my first three visits.     
Daniel Brasi (also Swiss, 34): I work for an airline and I have to travel regularly to Cuba.  The first time was in 2003, and I stayed for a week.  Sometimes I used to travel here for only for two days.  I knew that Cuba was a wonderful country with beautiful landscapes, vintage cars and old buildings, and one with an interesting history and culture.  I was also told that it had a good educational level and high quality medical care.   It became my favorite destination because I like the friendly and kind attitude and the island's charming people.    
Hans Meier (another Swiss, 65 years old): I traveled to Cuba for the first time in 1998.  The total amount of time that I've stayed on the island during my visits has been five weeks.  My intention was to get to know a country that had preserved its culture and enthusiasm for life, despite being poor and facing serious economic problems.  I didn't read a great deal about the island before visiting it – I wanted to experience everything for myself.   I like the vitality of the people, their inventiveness and optimism, and also the way in which the government is trying to preserve the cultural monuments.   
As for Daniel, he stayed at four and five star hotels during his visits to the country.  For him: "The personnel at the hotels and from the reception are usually very friendly.  The infrastructure was a little out of date, but it was pleasant and charming.  The nighttime activities, with all the music and dancing, were very lively." 
Hans Meier thought that the service in the hotels was good and that the prices were more or less like those in any other country of the South.  "Since we tourists can afford them, they're fine." 
Daniel found the prices in places like the Varadero beach resort to be extremely expensive.
Christian, in turn, spent the night at hotels during his first visit but he didn't like them.  The efficiency wasn't in line with the prices.  In his last visit, in May 2011, he was surprised with the improvement.  Still, he almost always stays in casas particulares (rented rooms in private homes).
Christian: The few first times I came, the service in the private homes was super, though on occasion there was a blackout or a shortage of water.  This year was worse.  Lots of things didn't work.  Once there was no coffee for breakfast.  According to the woman of the house there wasn't anywhere to buy any.   In another private house they wanted me to share the bathroom with another guest.  These things happened all throughout my stay.     
On the Cuban side, they didn't fulfill their obligations, but the price for the room with breakfast included was always the same.   The hotels always offer more advantages.  The private homes and restaurants turn out to be relatively expensive in comparison.  For example: Once there were three of us Swiss and two Cubans eating in a "paladar" (a private restaurant); one of the Cubans had reserved a table for us.  The food was mediocre and the price of the lobster was twice as high as any place else.  Though the quality wasn't good, we had to pay way too much for all of the selections.  It was simply exploitation.   
Although the three agree that most Cubans are friendly, helpful, intelligent and cheerful people, they didn't overlook the fact that many islanders are always asking for money or gifts.  Daniel said he could understand them doing this because of their poverty, but that didn't keep it from being an annoyance for him.
Hans Meier: Most people were friendly and kind.  They gave me very useful advice on good places to eat.  But sometimes I would be approached by young guys offering sex for money.   
Christian: During my first three trips to Cuba, most of the people were very pleasant and solicitous.  They were very interested in finding out about how life was in other countries.  This latest time, though, everything was a question of money.  If you gave them money, they were friendly towards you.  There were also a number of beggars.  One time I gave a coin to one of them and he asked me if I didn't have more.  Cubans always expect the foreigner to pay.  I believe that previously it was the government that provided people with their needs, but now it's the tourists who have to do that.   
Agreeing with them was Victor, a Spanish cinema student who visited Cuba alone for the first time this year.  He had come with his parents when he was a teenager.
Victor: Many people will help you selflessly, but others only do it because they're expecting some money or a gift.   
Nonetheless, he loves the country, the landscape and the people – despite everything.
Victor: Here there's a human warmth that you don't find in Europe.  People are more cheerful.  I plan on coming back.   
Daniel also hopes to return, but he doesn't know when.
When I asked them about any especially pleasant or unpleasant experience, it was Hans Meier, the 65-year-old Swiss, who described the most remarkable incident.
Hans: I met a Cuban student during my first trip.  He fell in love with me and asked me to help out him and his mother financially, basically maintaining them.  Every month I sent him nearly $200 dollars.  Then he visited me twice in Switzerland.   On the second occasion, he said he wanted to stay permanently.     
I tried to find a way to work that out, but after three months I had to accept that it wasn't possible.  I took him to the airport so that he could return to Havana.  Five hours later I received a call from Iberia Airlines in Madrid informing me that they had a Cuban student with no ticket to travel.  I never found out how they got my phone number, maybe because of the fact that I had arranged his fare back to Havana.     
I asked them to put him on a flight for Cuba and to send me the bill for the expenses.  Later my brother received a letter from him explaining that everything had been a big misunderstanding.  A year later some friends of mine ran into the Cuban in Spain.   
At the moment, Hans Meier doesn't plan to return to Cuba.
One time when I met with Christian at the Café Francia, next to Hotel Inglaterra, I saw him light up a cigar and smoke it with delight.  It's one of their greatest pleasures and I felt proud, with my inevitable portion of foolish chauvinism, because I supposed the cigar was Cuban – the best in the world as far as I knew.  I guessed right about the first part, it was a Cuban cigar.
Christian: But I don't believe it's the best in the world.  I've noticed that there are differences in the quality of Cuban cigars.  When I buy a box of twenty-five, there are always two or three that don't have the appropriate quality.  It could be that the tobacco wasn't packed sufficiently, that's to say that they have holes in the external layer; or that the filler leaves don't have the necessary consistency; or that the flavor is unpleasant.  Any of those three reasons can prevent someone from smoking a good cigar.      
As for the price, an Ecuadorian cigar that's seven and a half inches long costs a dollar.  A similarly sized Cuban cigar costs twenty dollars.  As you can see, there's no proportion in the price, and on top of that there's the risk of buying a poor quality Cuban cigar.  That makes the disproportion in cost even greater.  Finally, I should say that I prefer Ecuadorian cigars; their flavor is excellent.  For me, smoking those cigars is a pleasure.      
Almost from the beginning of his trip to Cuba in May of this year, Christian was sure that it would be his last one, despite finding the country beautiful, with its landscapes and its beautiful old houses.  He finds Havana and Trinidad to be cities full of charm.  I had hoped he would have changed his mind over the course of a few days, but things only got worse with the irregularities of service at his private houses and with people constantly trying to cheat him.  He understands the situation of the country and it saddens him.
Christian: Cuba is experiencing, truly, the most difficult years of its difficult history.  The reforms constitute a challenge for people.  Allowing the sale of apartments and houses could bring benefits for the future.  But at the same time I'm afraid for this later period of the revolution.  What will happen the day this government isn't in place?  What will those Cubans do who live abroad?  I think it could explode into a civil war.   
When leaving Cuba, on June 15, Christian told me that he wouldn't return.  He has been living in Ecuador for several months learning Spanish.  Days after his departure he contacted me saying that he missed the island, where — in addition to some unpleasant people — he had met some pleasant ones and had made friends.   In any case, he didn't have any reason to return and he still has several countries left on the continent to visit.
I decided to accept the fact that we would stay in touch by e-mail.  Though he sometimes takes a long time to write, I always receive a message from him when I least expect it.  A few days ago he wrote saying that his plans had changed.  "I'm coming back to Cuba!  I'll be there from the 8th to the 18th of September."
It's evident that he's not coming for the rum or the cigars or the women (almost always blacks or mulattos in tourism magazines).  What could have made him change his mind and return to Cuba – despite the hassles with service in private homes, beggars and Cubans hoping to get something from him in exchange for their friendship as well as those trying to cheat him outright?