Cuba Has Great Potential to Improve its Own Economy
Interview with Dr. Gary Maybarduck*, in the lead up to the 29th edition of the annual Association for the Study of the Cuban Economy (ASCE) conference from July 25-27.
By Vicente Morin Aguado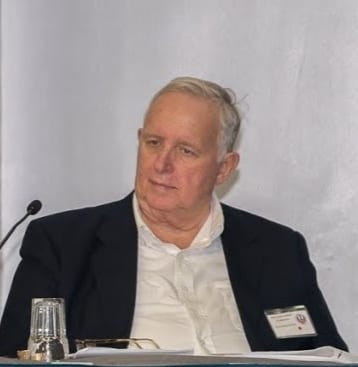 HAVANA TIMES – A man of few words, slow and deliberate gestures, boundless kindness; it's hard to know just how much experience my interviewee has. A retired US diplomat, this expert's optimism with regard to our national situation comes as a surprise, as he says that Cubans have their own forces to get the national economy up off the ground, it's just a matter of overcoming the arteriosclerosis which the regime has imposed.
HT: President Diaz Canel brandishes continuity in the face of sacrilegious reform. Why is change necessary?
Gary Maybarduck: The Communist Party needs to recognize that the road the economy is currently on is leading to a dead-end street. The belief that foreign investment will provide the capital that the country needs is a pipe-dream. This authoritarian regime, with a track record of human rights violations and a weak economy, will not be able to attract investment from large foreign companies.
HT: Partial, progressive reform or a broad, relatively speedy reform. Where should the country start?
GM: The markets and prices are so distorted in Cuba that partial reform will be difficult. Gains from partial reform in agriculture, for example eliminating price controls, might be overwhelmed if the freeing of exchange rates raised the prices of agricultural inputs. Should food prices rise, before the market reforms bring increased production and without a rise in incomes, the political pressures might cause the rolling back of the reforms? We have already seen this scenario several times before.
HT: Speedy reform?
GM: Broad reforms, including the elimination of the multiple exchange rate system might lead to higher consumer prices and widespread unemployment. This would be the "shock therapy" that Raul Castro has said will never be allowed.
HT: If it were applied, this therapy demands a great moneylender, a safeguard to smooth over the effects of this trauma. Could the lack of such a support be the unspoken cause for the current paralysis the country is experiencing?
GM: The times of Venezuela's substantial aid would have been the perfect time for such business. Today, I can't imagine any donor who would provide this assistance without demanding a change of government on the island.
HT: Even though you don't sympathize with the totalitarian socialism implanted in Cuba, do you think that a program of reasonable reforms, without becoming liberal capitalism, could work?
GM: There are reasonable changes that could be made that would not affect the governments' control of the commanding heights of the economy. Cuba has made some of those changes already by allowing some small-scale entrepreneurs to operate, but it needs to expand those opportunities greatly. Even while limited to relatively small businesses, private enterprise could create hundreds of thousands of new jobs and substantially raise Cuban incomes.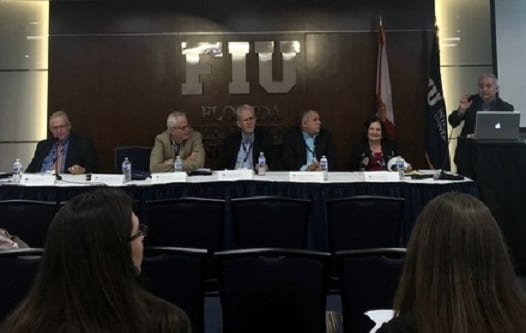 HT: Government statistics depict the complete opposite: from 2010 until 2014, we went from having 150,000 to 500,000 self-employed workers, while it has only grown by a further 100,000 in the last five years. The current figure represents only 13% of Cuba's total workforce. News programs speak about new restrictions on the private sector. Would you venture to suggest some decisions that could be made within the legal framework, including the new Constitution?
GM: I would start off by allowing more economic activities to the private sector and revoking many of the unnecessary laws and regulations which only exist to create jobs for bureaucrats. Then, I would allow private enterprise to import capital goods for their businesses.
HT: It seems to me that if this were outside of State control, such would be unthinkable in Cuba.
GM: The government might worry about capital flight of foreign currency, but most of this capital would probably come from the Cuban diaspora who are trying to help their families, and this is something that the government overlooks. This could lead to a real boom.
HT: Last year, remittances amounted to approximately 6.5 billion USD, becoming "the national economy's main financial asset", according to several economists.
GM: It has gone largely unnoticed that the new constitution eliminated Article 18 of the previous version. That article stipulated that international trade and finance was the sole prerogative of the government. I suspect it was removed to help foreign firms, but if it is allowed to apply to local businesses it could have a profound impact.
HT: I suspect that this matter is directly linked to farming.
GM: The government is clearly preoccupied by retail food prices going up. Productivity could increase if farmers were able to import their own farming equipment, including machines. Once again, most of the trucks needed and funds will initially come from the Cuban diaspora, so there would be a net gain in the country's balance of trade.
HT: The economics lesson could be thwarted by "political arteriosclerosis", a phrase I've taken from one of your articles.
GM: Up until ten years ago, I would have argued that Cuba would change very quickly once the Castro brothers left power. I don't think that anymore. Cuba's political culture has ossified. The Party is hellbent on staying in power. Look at what happened in Eastern Europe and the former Soviet Union. The new Constitution is designed for a collective leadership, in order to prevent a Cuban Gorbachev.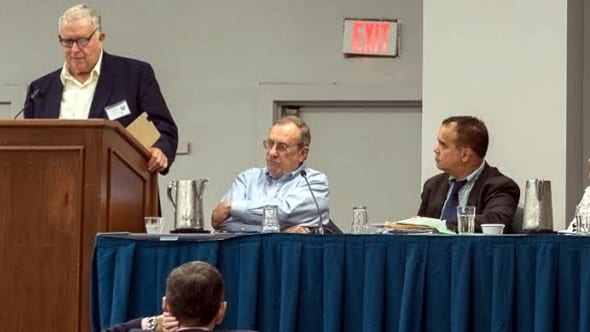 HT: Let's say that there is an extreme Statist understanding of the economy, of businesses at a government level only.
GM: The desire for control and the unwillingness to concede much of the control of the economy is reinforced by ideology. Larry Catá Backer has argued, correctly I believe, that following Fidel's early pronouncement that Cuba was in the final stages of socialism that the Government's and Party's role has been to perfect it. In contrast, in China, the Chinese General Program; whose central object is state management for the purpose of moving Chinese society closer to its ultimate objective—the establishment of a society so wealthy it can produce a communist social and economic order.
HT: The Chinese concept is a lot more coherent with orthodox Marxist thought than the Castros' Latin adventure.
GM: The Cuban Revolution is already sixty years old and I believe that the time has come for a new political culture to be born. Cuba is, in large part, the product of Fidel's imagination.
HT: Being a US diplomat in Cuba gave you the experience to be able to give your own view about the Cuban people.
GM: I have always found Cubans warm and friendly, both in Cuba and the US. It is striking that both groups closely identify with the country, a trait that might eventually bring them together. I enjoy being with Cubans. It is one of the reasons I have followed developments in the country for 20 years and have enjoyed my work in ASCE, even though I have no Cuban relatives.
—–
*Gary Maybarduck, PhD. in Economics U. of Minnesota. A retired US diplomat, having gone on missions in Asia, Africa and Latin America, including Cuba, Venezuela, Nicaragua and Mexico, among others. Degrees from the MIT in Massachusetts, Army War College and National War College, where he shared an office with Jim Mattis, Donald Trump's former Secretary of State. Masters degree from the Fletcher School of Law and Diplomacy. Author of approximately 20 articles about Cuba.
Vicente Morin Aguado: [email protected]