Cuba: Nancy Alfaya, a Warrior of Faith
By Veronica Vega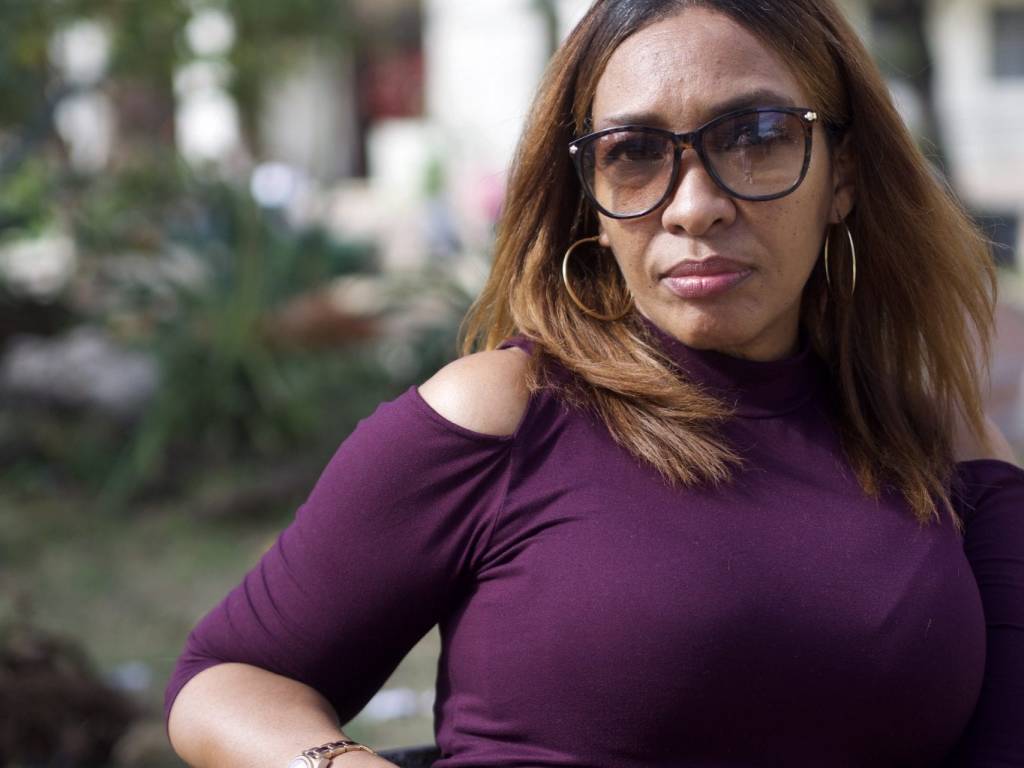 HAVANA TIMES – Meeting her is something quite extraordinary. She moves you with the power she emanates, from the very first moment. A combination of security and charm, mixed in with overwhelming enthusiasm. She is one of those women I would like to see in Cuban history books.
She was a founding member of the Ladies in White, is a member of the Citizens' Committee for Racial Integration and is a cultural promoter at the National Club of Writers and Artists, which disseminates works by censored independent artists, both on and off the island.
Her project "Woman Don't Leave Your Place" aims to help socially-disadvantaged women "to learn to value their worth, become aware of their rights, gifts and talents so they can break the chains of fear and despondency that keep them held down without any dreams or hope."
HT: How did the idea of creating a project for women come about?
Nancy Alfaya: In 2012, after leaving the "Cuban Evangelical League" Church, which I was a member of for nine years, I already had the desire in me to do something for women and families in my community. I had studied education and theology, I was a teacher of cells and I was a speaker at events for women and within the congregation. The group dynamics in "Woman Don't Leave Your Place" involved spiritual renewal, raising self-esteem and values for personal, family and social empowerment, through the word of God.
HT: What was the community's reaction?
It was very positive. Women brought other women who were up against different problems and needed to be heard and also receive words of encouragement, faith and tools to help them find themselves again.
HT: Who suspended this project and why?
NA: Pastors at my church strongly opposed my actions. They argued that I was a rebel and that I was in disobedience because I didn't have their blessing, that I was teaching a false doctrine and that I wasn't abiding by the authorities established by God. I also knew that they questioned my behavior in being a founding member of the Ladies in White and an advocate for human rights.
Everybody knew that, but some women stopped coming. The house where we used to meet was visited by Government and Party officials several times, who threatened the owner with fines and even arrest if the meetings continued to be held without legal authorization. That led to the suspension of our activities. It's a well-known fact that the State refuses to legalize projects that are outside its control.
HT: Why didn't the women who were interested defend it?
NA: It's something that pains me a great deal to say, but fear is the only answer. Many people in our society aren't ready or don't want to face the truth and stand up for justice. Double standards and silence have become means of survival.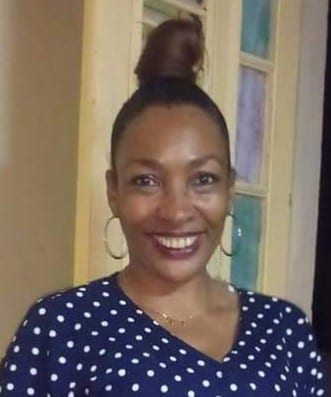 HT: In your experience, does discrimination (of race, gender, or any kind) exist in Cuba?
NA: Even though Article 42 of our Constitution bans discrimination against race and the color of a person's skin, it hasn't guaranteed socio-economic equality. One of the main factors of this problem is that the State doesn't recognize the problem as such, in spite of there being international laws that protect citizens against all forms of segregation.
Black women aren't represented in the different emerging markets of today's economy in Cuba. They are labeled "vulgar, violent, incompetent" a lot of the time. Information and complete statistics aren't published either. I invite you to read the report "Denial, Exclusion and Repression" presented by Citizens' Committee for Racial Integration at a thematic hearing of the Inter-American Commission on Human Rights (IACHR).
Gender violence also forms part of the discriminatory pattern. It puts the brakes on a woman's development. Victims of domestic violence don't have any guarantees of protection from the police. When they file a report, due process isn't carried out. Many cases are belittled with the argument that it is a personal problem that needs to be resolved between the couple and the woman is left at the mercy of her aggressor. Domestic violence isn't classified in our Criminal Code and the State doesn't have shelters for victims, which gives rise to the proliferation of femicides.
HT: How can we organize ourselves to change this situation?
NA: We have to unite forces to create sensitivity and awareness about these issues, using nationwide campaigns. Alliances need to be formed between different civil society organizations and then face this reality from every platform, taking it to public debates, denouncing cases that exhaust internal resources and giving them visibility in every possible way. Social influence is another strategy. This monitoring work allows us to write up a shadow report to denounce these violations at different international events.
HT: Can people be leaders in Cuba? I'm not talking about creating projects with a social impact, but rather making them sustainable.
NA: I believe that leadership is something that a person is born with and nobody can stop them, even if we have the Government as our opponent. In Cuba, there are ups and downs, but in spite of reprisals, most leaders remain, and they multiply. It's true that they stop us from legalizing our projects, they sabotage our activities with arrests, they watch our every move, and in some cases, we have to face jailtime, fines, physical and psychological abuse and even our families have to suffer reprisals. In spite of all of this, I can say that projects survive and the greatest test is that they persevere in this fight that is so uneven and exhausting.
HT: Has being the wife of an independent journalist been a determining factor in your life?
NA: Of course. I thank God for putting Jorge Olivera in my path. I learned about dissidents because of him, back in 1997. My life has changed since that year, for the better. Firstly, because love came into my life to stay and secondly, because I learned that real freedom means fighting for my rights and for my country.
HT: How were the Ladies in White born?
NA: When 75 peaceful opposition persons were arrested and locked up in 2003, and given long sentences at summary proceedings, their mothers, wives, sisters and daughters decided to fight for them, to be their voice, until they managed to get them released, no matter what the cost.
The first step was to meet one another and begin to go to mass at the Santa Rita Church, in Miramar, ever Sunday. When we left, we would march down 5th Avenue. It was a peaceful protest, our white clothes were a symbol of justice and peace, as well as the gladiolus we carried in our hands.
We asked for the immediate release of our relatives and we exposed the abuse, violations and precarious conditions they were being kept in. We didn't only march down 5th Avenue, we also held protests at different churches in Havana and across the country. It was the first anti-establishment organization that managed to take to the streets.
HT: It must be a challenge for a political power that has given clear signs of machismo, to stand up to dissident women…
NA: The ruling power hasn't given any consent to those who question it. Women haven't escaped this either. The high number of women in jail is proof of this: Maria Elena Cruz Varela, Martha Beatriz Roque, (the only woman in the group of 75 dissidents), Laura Pollan…
Women's presence has been of vital importance, much more so than the macho and patriarchal standards that persist. Empowerment is a road that is being paved and it will come to fruition when dozens of women stand up to this power, I have no doubt about it.
HT: Do you think it's possible for Cuba's social structure to undergo renewal, stemming from religion?
NA: I believe it can, yes. The Church is already playing an important role in every transition process. Spiritual renewal is paramount in order to build moral, ethical and civic values. One of the priorities of a totalitarian system is to abolish freedom of religion because they know that spiritual strength doesn't bow down so easily.
HT: You are a woman with so much optimism. How do you apply this to Cuba's contradictory and disheartening reality?
NA: The mind is our greatest ally or our greatest enemy. We decide what our thoughts are and every day, I set out to have a positive mind, of faith, recognizing the fact that there are adversities, contradictions and dejection in every battle. Let me tell you that there will always be traitors, but their presence makes me stronger. When the time is right, this baseness will become cracks of opportunity for us to reach our goal. Patience is another spiritual weapon we need. The book of Ecclesiastes says that "everything has its time" and "everything has its time under the sun."