Cuba Soprano Barbara Llanes on Her Career
By Helson Hernandez
HAVANA TIMES, March 17 — HT interviewed Cuban soprano Barbara Llanes, who has participated in important musical initiatives on the island such as the recording of Jose Maria Vitier's "Misa Cubana" (Cuban Mass) in addition to critically acclaimed concerts as a soloist with the National Symphonic Orchestra of Cuba.
HT: You're considered one of the most complete sopranos produced by Cuban opera.  When did you begin as a soloist?
Barbara Llanes: I've sung as a professional since I was 19.  I always wanted to sing, though I didn't have I good idea what repertoire.  My dad was a popular singer and I used to sing lots of songs in the old trova style, in addition to some very popular and beautiful boleros of the past.  But I didn't see myself as a bolero or folk singer – much less as a pop artist.
Although in my home my parents played very good music, and they also liked traditional Spanish operettas, I never heard an actual opera.
The first memory I have of being moved by this art was when I was 17.  A friend took me to the National Library to see a video: "Abduction from the Seraglio," a work by Mozart.  When I heard the arias of Konstanze I knew I wouldn't stop until I could sing like that.  However, it wasn't easy to find someone who could point me in the right direction.  Fortunately life rewarded me with the support of someone who taught me everything I now know as a singer and an artist; I began taking classes from the great teacher Maria Egenia Barrios.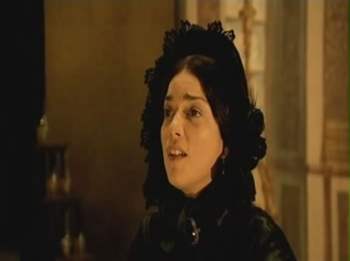 My first experiences as a singer at that time were very important for me.  However, seen from today, I don't think that I can credit them for my earning the title of soloist, though I even had the opportunity to sing La Traviata and Rigoletto with the National Opera of Cuba.
HT: Didn't you overcome your expectations due to the interests of a company like the National Lyrical Theater of Cuba when you decided to begin an independent career, performing for the National Center of Concert Music?
BL: After I delivered these two performances, I wasn't yet an opera singer.  I did those as a guest.  In fact my stay with that institution was quite short-lived.  Its director, Manuel Ducesne Cuzan, recommended I go to the National Center of Concert Music.  I accepted, though at that moment I felt a little lost.  Later I realized the infinite possibilities I would have in carving out my own path as a performer of no longer solely operatic arias, but of classical and contemporary songs as well.  I moved into a much more open environment, and this facilitated me in being close to the big names in music in our country and in participating in events where culture is manifested more comprehensively.  Orchestra directors, pianists and theater directors with whom I've worked don't associate me only with the lyrical repertoire, they go so far as to connect me with all types of music, and that both pleases and honors me.
HT: You have transcended the conventional limits of opera.  We have seen you in the cinema, specifically in Fernando Perez's movie dedicated to Jose Marti: El ojo del canario, as well as other works for the theater.
BL: In addition to acting and singing in El ojo del canario, I've had the opportunity to work as a singer and an actress in other movies.  I loved playing the 'town's crazy soprano' in Al dia siguiente, a fiction short by Kike Alvarez.  Really, no one had ever asked me to play a character with characteristics as complex.  I generally thought they had made a mistake in choosing a singer who could act when in fact the role needed an actress who could sing…right?   Anyway, I accepted with some trepidation, but this diminished as he went along discovering the corporal and expressive language that I was interested in projecting.  Really, it was a great experience.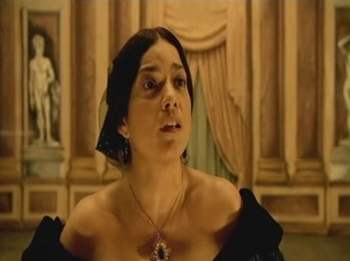 But there's no doubt that my presence in Fernando Perez's movie has given me a great deal satisfaction.  In the first place it's because I believe it's a work with great ethical and artistic value, and secondly because I enjoyed it so much.  I devoted myself deeply to the music's beauty and to the power of the film's story.
I'm crazy about the theater.  I always lived in the world of theater.  Early on, from when I was a little girl, my mom used to take me to all the children's functions of the Guiñol Nacional, which was a splendid group.  Later I went to functions by other groups in Havana like Teatro Estudio, Irrumpe, Rita Montaner, Musical… But I really didn't have to go to the capital to see good theater, because in my hometown of Bejucal they presented some good work.  There was a group that put on operettas and Cuban theater, and later the group "El Publico" was formed, directed by Carlos Diaz.  I was a member of it for many years and I still continue to associate myself with it with great pride.
HT: You have been the female voice that the outstanding Cuban musician Jose Maria Vitier has always kept in mind in his recorded works and other projects.  Tell us about this connection and what importance it has had in your career.  I believe that one of the most important elements in my life has been in knowing Jose Maria Vitier.
BL: I've always felt very fortunate to sing his music, and it's wonderful to look back and see that while working with him I've had leading roles in major shows in Cuba and in many cities around the world; added to this are several international festivals and numerous CD and DVD recordings.  I also owe him for the fact that many people know of my work through his "Misa para La Caridad del Cobre," which is always much applauded wherever it's performed.
For this year, several concerts are being confirmed.  I hope we always have the pleasure of working together, maintaining good communication and sharing our mutual affection.
HT: But you're not satisfied with only being a performer.  Teaching, composition and studies — since you're a young artist — fill up another major part of your time.
BL: In my classes at the Superior Institute of Art, I've found many ways to nourish myself professional and spiritually.  I believe that it's important to transmit that to the youth who approach this art form with the illusion of ending up as good singers, performers…in short artists in the broadest sense of the word.  We have to give them the closest vision possible of the reality of lyrical art in Cuba, in Latin America and in the rest of the world.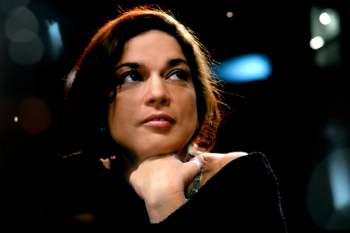 Through the DVDs we receive, they have to become familiar with the great performers of the past and those who are now in the principal theaters of Europe.  We need to search for the most music that exists for the voice…and that's a huge repertoire.  We have to select and study from among Cuban, French, German and Russian songs, as well as Italian arias — why not?— and even complete operas.  Therefore, teaching requires that I learn, investigate, and try to convey each individual technical and musical concept, which are the basis of a long search that concludes with the singer's own capacities.  But the most gratifying is seeing the seed germinating and myself making very good friends at the same time.
HT: Who are the great voices of lyrical song that have influenced your musical appreciation?
BL: Well, my teacher Maria Eugenia Barrios more than any other singer, for her cultured approach to sound, her intelligence, her passion and her perseverance.  She has really demonstrated her possession of knowledge and an inexhaustible force.  I also admire other singers; I like Janet Baker, Julia Varady, Violeta Urmana, Beverly Sills, and of course Maria Callas.
HT: What are the plans of Barbara Llanes in the not-so-distant future.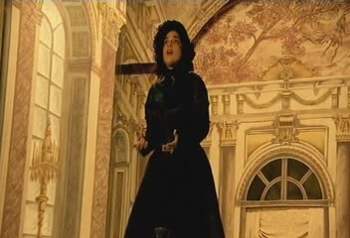 BL: Well, this year I hope to premiere "Canción para estar contigo," a musical for children, with the script by Norge Espinosa and directed by Ruben Dario Salazar, together with Teatro de las Estaciones.  It's a show based on the poetry of great Latin American writers who have written poetry for children.  I composed all the music, while the wardrobe designs and scenery are by Zenen Calero and the choreography by Liliam Padron.  This has been a great dream that I've seen materialize, and my enthusiasm is still running high.
I also plan, or — better said — I hope to continue singing, creating music with happiness, with sadness, with passion, with devotion, and enjoying to the maximum all the dedication that this can achieve.  I want to learn to project my ideas more and to share them with other people, it doesn't matter how many people, but whom.
I want to take care of my daughter the best I can, teaching her what I've learned this whole time, before she was born and since she's with me.