Cuban Jazz Musician Bellita and Her Band
"We've learned thanks to our interaction with artists from around the world"
By Helson Hernandez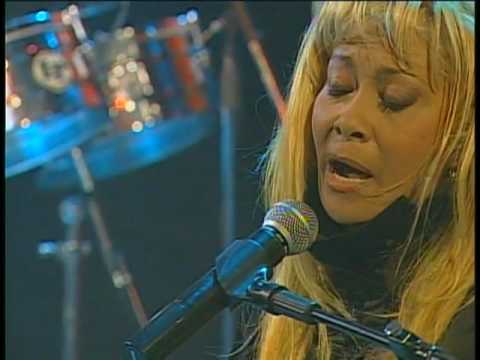 HAVANA TIMES — Pianist, composer, percussionist and singer Bellita – one of Cuba's leading jazz musicians – is the director of a quartet that has performed at important venues around the world.
HT: How long have you been a "jazz woman"?
Bellita: We've been at it since 1995. I put together my band in 1997. During a rehearsal at the end of 1995, a group of Americans saw our work and were impressed by how some of us played more than one instrument. They wanted to record an album. We could say that was the birth of Bellita y Jazz Tumbata. The album was nominated for the 1997 Grammies and ended up launching the band.
HT: What came before jazz?
B: Before, I played with important Cuban music bands, such as Manguare and Mezcla, and worked with other artists, as jazz musicians often do, delving into other genres.
HT: What is your background as a performer?
B: I graduated from the Higher Institute for the Arts (ISA) with a major in musicology. I studied piano until half-way through my career. I was a music theory and harmony teacher for 14 years, but I was always drawn by popular music, until my own students told me to quit teaching and start playing, that I start my own career as an instrumentalist. I consider myself a traditionally trained musician. Teaching helped me a lot in what I do today.
HT: What's the story behind the band's name, Jazz Tumbata?
B: Before, we included a series of bata drums, but we've changed the format of the band many times. Today it's different. We have a drum set and synthesize those bata rhythms with it. We've changed over time. We jazz musicians are always changing things around.
HT: What sets Bellita y Jazz Tumbata apart from the other many Cuban jazz bands?
B: In addition to playing more than one instrument each, we have a fairly peculiar style which combines all of the features of contemporary jazz, all of them marked by Cuban music. We also have something, which we learned through our interaction with artists from other parts of the world, for jazz is being performed in a different fashion today.
I use a wireless microphone, for instance, because I get up from the piano when I sing and interact with the audience. I work a lot on my performance, which is very difficult, because you have to be focused on what you're going to play and improvise and the interaction you're always going to have with the other band members. Jazz has always been very extroverted and, since becoming a concert genre, it became more intimate and lost much of the public because of it.
There's a tendency today to make everything you do on stage more spectacular. It's very important for people to recognize which band is playing when they hear a performance, and you have to work hard to achieve that on the island today.
HT: You have an impressive international presence.
B: We've played at many jazz festivals, including the 2009 Martinica festival, where we coincided with famous bass player Marcus Miller. We performed during the first half and he closed the program.
Last October, we played at the Bratislava, Slovakia Jazz Festival. We had a fabulous reception from critics. We were the least known band there at the time and we set the stage on fire.
One is accustomed to seeing the greats of the genre on television. Numerous renowned musicians (nearly all of them from the United States) attended the festival and we had the great experience of interacting with them. In fact, we played right after Johns Scofield and his trio, an extremely famous guitarist.
We've been on the big jazz circuit for years, we've been lucky. I recall that, only two years after we became a band, we went to the 1999 Stuttgart Jazz Open in Germany. We performed during the first night, devoted to Latin jazz, for the first set, and Chucho Valdes was there for the second. Bobby McFerrin, Lionel Hampton (who was already very old at the time, and passed away some months later) also participated at the festival.
We're not the most publicized bands in Cuba, but we are positioned on the Internet and we are fortunate in the sense that, when we play in Cuba, many a time we are being seen by the organizers of international festivals, who wait for us at the end to invite us to their music events.
HT: Cuba is a breeding ground of popular pianists.
B: Yes, Cuba has many pianists. Piano training, as I often say, is very tough here. We all have classical training, but most of us are playing popular music. Musicians from every genre come to Cuba to draw from us, because Cuban music has many different facets.
HT: What comes next in your agenda?
B: We were invited to perform during the first part of the Bratislava Esperanza Spalding festival in October. We won't be playing as Bellita y Jazz Tumbata there, because we'll be joining my daughter Glenda Lopez and her band. She married and lives abroad, where she is pursuing her career.
Her producers are Danton Sapo, from YouTube, and Allan Roger Scott, who wrote lyrics for several international stars such as Celine Dion and Barbara Streisand. We'll be joining her band and playing together. Then, we will participate at the Havana Jazz Festival, traditionally held every December.