Cuban Sax Player Making a Name
By Irina Echarry, photos: Caridad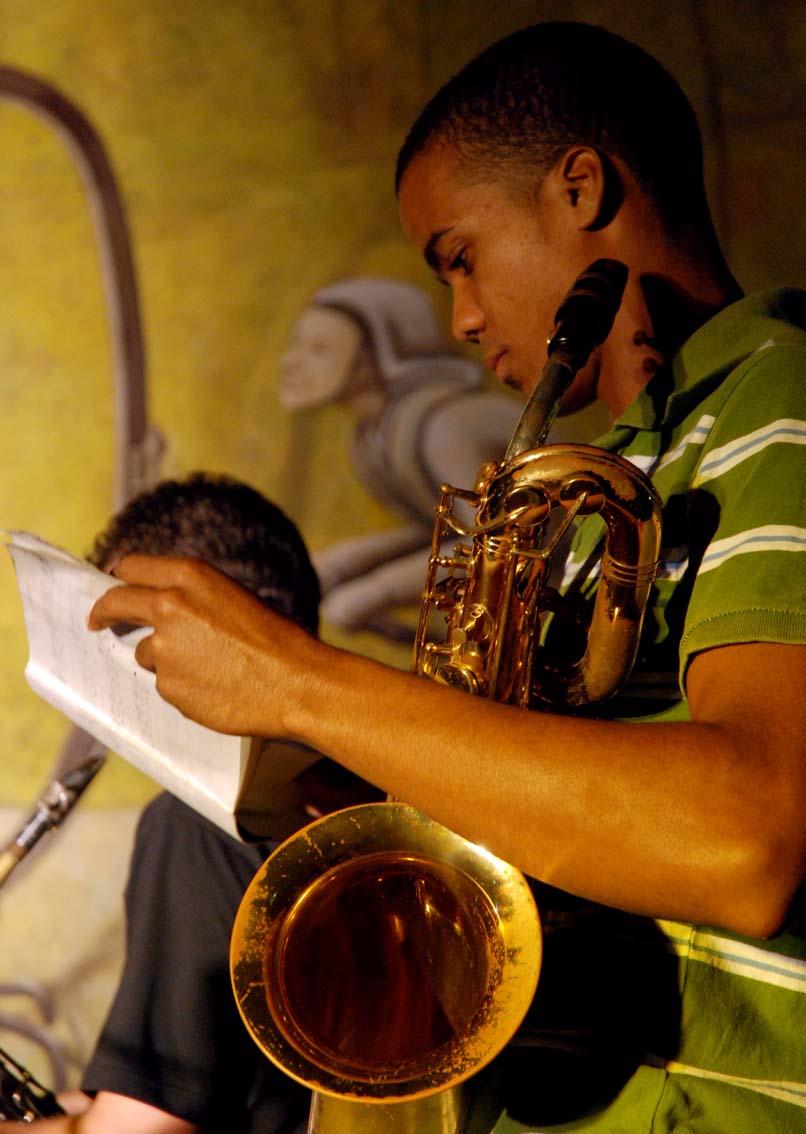 HAVANA TIMES, Nov. 16 – Denis Carbón looks too young to be 23.   He also might look too skinny to play his saxophone for so long.  But what he demonstrates is that appearance is not always reality – all one has to do is listen to his melodies of elegance and youthful passion.  In a few days, he will be one of the participants in the annual "JoJazz" Competition-Festival for young jazz musicians.
Where did you study?
First at the Manuel Saumell Music School, and then I graduated from the Amadeo Roldan Conservatory, where I studied alto and baritone sax.
What category are you competing in?
In composition, with a piece titled "Pensamiento" (Thought).
What inspired you to compose it?
I'm fan of the Yellow Jackets, but that type of music isn't played much here.  Still, I want to play it to see where it takes me.  I'm a little romantic; I like combining jazz with other softer melodies.  I hope to form my own group.  I already have several compositions, not just "Pensamiento."
What do you expect from the competition?
I don't know. I've never participated.  The competition is fierce; there are lots of contestants and a lot of high-quality work.
How has it been to work with Rembert Duharte?
I have been playing with him for a year.  After doing my military service I became a member of the group Nautilus.   It's been a great experience. I'd never played in a jazz group, which had always been my dream.  My expectations are greater now. I want to form my own group and experience new things.
Do you have a name for your project yet?
No, I'm just beginning in JoJazz.  We'll see if it takes me on to something else.
—
Let's hope everything goes well for Denis. He's a talented young man, like all those we discover each year at JoJazz, an event that brings together the best compositions and performances by the newest crop of musicians.
The promotion of the careers of the young musical virtuosos has become a tradition with JoJazz. In fact, the first prize is financing to record a disk with the production company of famous pianist Chucho Valdes.
The JoJazz competition-festival will be held from November 26-29 in the Cuban capital.  The opening concert will be at the Amadeo Roldan Theater, while the competition-festival will be held in several Havana venues.  The event is a favorite for the capital's musicians and students in general, and draws a sizeable general local and foreign audience.