Cuban Writer Nicolas Dor Triumphs in NYC
By Helson Hernandez
HAVANA TIMES, June 13 — The dramaturgic works of acclaimed Cuban writer Nicolas Dor have transcended Cuban theater.  He was recently selected as the best author of the year by the Association of Entertainment Critics in New York. HT spoke with him about his work.
HT:  You also possess narrative works as a writer, though your work as a playwright has defined you most.
NICOLAS DOR:  Of course, up to now that's true.  I've written more than 30 theatrical pieces, but only two novels.  The most recent novel was sold under the title El legado del caos (The legacy of chaos).  By the way, I hope it's reissued because there's not a single copy left on the shelves.
HT:  What motivated you to divert attention from playwriting for which you're most known and go into fiction?
ND:  Well, I have to admit that the first thing I wrote was a story book, when I was eight.  It was in verse with its own story and everything.  I studied acting at the Academy of Dramatic Arts when I was 10 and I was already beginning to write poems.  Later, in 1961, I released my first dramatic work:  "Las Pericas," and starting from there I wrote a number of works for the theater.
But the narrative was their in me.  This surfaced many years later, in 1980-something, when I began to write El legado del Caos.  It wasn't going well for me so I decided to stop, but I started back on it in 2002 — more seriously — and it was finally published in 2008.
As you can imagine novels demand a lot of time, and especially in this case since this was a novel that dealt with certain stages in the history of Cuba, requiring very specific documentation.  Generally novelists say that the genre most difficult is drama, but as someone who works basically as a  playwright I can say that it's more complex to write a novel, and right now I'm in the process of writing another one.
HT:  You also play the dual role of writer-director, because many of the works you've conceived you've also been able to put on stage.
ND:  That's right.  My most recent work for the theater opened for the first time this year; it's called La profana familia (The profane family). I directed the cast that worked and still works for the production.  To me, I really don't like the term director; that's something I leave to my brother, Nelson Dor.  I say that I'm a five-yearly writer, because every five years there's a premiere of some piece directed by me.  Sure I love it when other people direct my work, but sometimes the appropriate director isn't available and one wants that what one has written to come out as faithful as possible to the original idea.  That's when I assume the directing, but more as a hobby, not as a profession.  It pleases me more that people call me a writer.
HT:  You're a writer who is an enemy of the transformation of original writing, using add ons called "morcillas", something that's in fashion in the theater today.
ND:  I hate it.  It's something done in very bad taste.  I consider it something vulgar.  In my theater I've never allowed it.  A morcilla involves adding to a work, which is generally done to make it more accessible to the public; therefore, it's something that reduces the original strength of the work.  Playwrights by occupation know quite well how to create a dialogue with fine precision.  We dedicate a great deal of time to fashioning a dialogue so that the words are exact, precise.  So an actor has no right to twist that work, that's why I'm always very selective with my casts.  I choose very well trained actors.
HT:  Do you agree that the Cuban public is an unconditional follower of the theater?
ND:  Yes, it's impressive how people turn to the theater, and they know who you are.  In the streets they'll ask you about what you're working on, if you've won some award that they're interested in…  That's to say that people here are well informed.  I believe that we're one of most culturally informed peoples.
HT:  You are a personality of our culture who has been a witness of the development of theater in Cuba through several generations, meaning that you have been able to see that evolution on the stage here on the island.
ND:  Well, I had the fortune of starting out in the decade (the '60s) of heightened theater in Cuba along with my colleagues: Estorino, Quintero (who recently passed), Brene, and that great author Triana.  In short, that was very important because in a very short time there emerged authors who completely turned the genre around here on the island – at least that's what the major theater critics in Cuba said.  Unfortunately this hasn't been repeated.
These days there appear authors who are gradually coming up with works, but ultimately I detect some sordidness in the themes, in the atmospheres; the issues that are dealt with in some pieces frankly don't please me.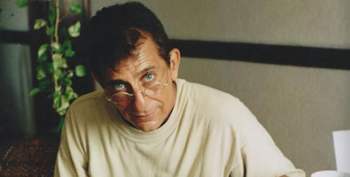 I like two very good authors from the 1980s: Alberto Pedro, who created the stupendous work "Manteca"; and Abraham Rodriguez, who wrote "Andoba."  Following those authors I don't know what has happened.  I know that there are some very young ones, but with those that I mentioned it was like they were reborn from the previous generation.  It was like they were from the '60s, which was when I was initiated, like I said.  So in the '80s they knew perfectly well how to illuminate their work.
HT:  You went to New York recently to receive an important honor.  Can you tell us the details?
ND:  Well, my presence with the Latin Theater of New York began in the 1960s.  Incredibly, a few years after the opening of my work "Las Pericas" in Havana, the Teatro Repertorio Español de Nueva York presented it and won the award of the Association of Entertainment Critics for the best production of the year in 1970.  Years have now passed and now my work "Confesiones del Barrio Chino" has won the same award from that association.
I won it first with a work from my childhood and later with another one that I consider of a more mature nature.  On this occasion they were very generous with my work, which was premiered  by the Teatro Rodante Puertorriqueño without me knowing anything, because they acquired my book here in Havana though I didn't even know how.  Later they called me to propose that I accept the award there in New York.  I hope we can put it on another time here on the island, because Rosa Fornes's performance back then was a landmark in the history of the theater in Cuba.
They finally performed it for the first time in May, and very successfully.  It won five awards: best production, best scenography, best actress, also it won for best supporting actor for the role of the waiter.  The production was one of the most important put on by this Puerto Rican theatrical group directed by the actress Miriam Colon.
For the first time the award for best author of the year went to a Cuban, who fortunately was me.  I was able to be there to accept the award at an elegant ceremony in a beautiful Broadway theater.  I couldn't witness the performance, which is something that happens to me often; the visa process and such delays with things cause me to miss performances.  But this time I was able to make the ceremony.
HT:  I understand that this work had a very interesting precedent related to the possibility of taking it to the United States, before you won the award this year.
ND:  Curiously "Confesiones del Barrio Chino" was selected by Joseph Pap to take to Broadway when it opened here in Havana in 1983.  But it wasn't to be because by the time it was translated into English he had died.  But it seems that it was destined to be presented in New York somehow because several years later it achieved its premiere without me doing anything.  That's the greatest satisfaction: not doing anything yet finding that people in other countries have chosen your work and are interested in your writing; what's more, thanks to their publications.  That's why I say that publishing the authors of plays is important and significant because it takes our thoughts to other lands.