Cuba's Number One Arranger
"Everything can be Cubanized"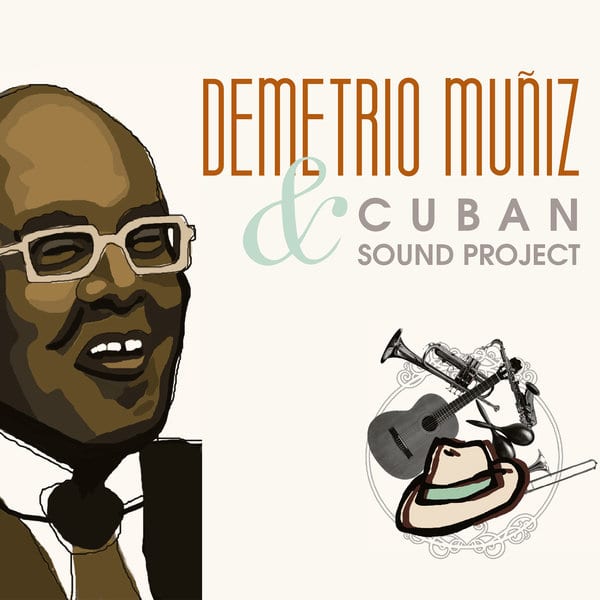 HAVANA TIMES — Demetrio Muñiz is a Cuban musician with an extensive career behind him. He has worked as an arranger in many of Cuba's most renowned music projects and albums.
HT: Tell us about Cuban Sound Project.
Demetrio Muñiz: It's my own music project. The title is in English, I know, but a lot of commercial titles are this way. The theory I follow is that everything can be made Cuban. For instance, I have a guaguanco version of the third movement of a Vivaldi concert, set to rumba rhythms. That, generally speaking, has been the work I've done with this project, to "Cubanize" things. It was hard getting the project going, as I've devoted my life to work for other artists. Now, I'm working for my own band.
HT: What do you think about the decision to leave the country?
DM: Emigrating is something difficult and tough. Sometimes, people think they will leave their country and immediately succeed in another. It's not like that at all. People feel alone when they're far from home, their families, the weather they're used to and even the curse words people use.
HT: Your work for the Buena Vista Social Club has been key to this project.
DM: The Buena Vista Social Club is one of Cuba's most important cultural projects of recent times, to avoid being categorical. It rediscovered the traditional music that carved out a place for us, before we left the markets because of everything that you know, the antagonism with the United States, a country which ultimately controls all the commercial channels of the art world.
I had the honor of working with Buena Vista for nearly 7 years, with Ibrahim Ferrer's band. He's an extraordinary singer. I also did the art direction for albums by Omara Portuondo, Guajiro Mirabla and Cachaito Lopez. We went around the world, from Iceland to Australia, from Singapore to California. At every airport, people would recognize the members of Buena Vista, it was a sweeping success which we still remember. Unfortunately, many of those who were there and made the project soar with their voices are no longer with us.
HT: Danzon de Media Noche ("Midnight Danzon") is one of the highlights of your album.
DM: I composed Danzon de media noche some years ago. The interesting thing is that it is conceived for three great trumpet players who live in different parts of the world. My son who lives in Boston, Miguel de la Oz, in Vancouver, and Igor Rivas, in Curacao. They sent me their recordings from each of their countries and I was able to put together the album this way.
The solo piece is divided into these three trumpets, and it's hard to realize that each phrase is interpreted by a different instrument player. It's been really interesting work, because the melody never stops. It's also Cuba's national dance and, because of its melodic charge, because of its intention to be concert music and the instruments it involves, danzon is one of the kings of Cuban music.
HT: Tell us about your background as a musician.
DM: My music career started at the Child's Choir of the National Libreary in 1960, under the direction of the late Carmen Valdes. She helped us take our first steps. Later, I went off to teach people to read and write in the countryside, where I had a truly difficult time. This made me a man, because I became independent as of that point in time. Afterwards, I enrolled at the National School for the Arts, to learn to play the trombone. I had extraordinary teachers, those teachers that give you more than professional training and make you a better person as well.
HT: What do you believe is a difference between your generation and today's generation in terms of training?
DM: Back then, all of the different art disciplines, from visual arts, through dance and ballet to theater, were taught at the same arts school, and this allowed my generation to have an extraordinary experience, able to meet other artists. We had a broader perspective of art. For instance, we went off to do voluntary work in the countryside with people who are renowned visual artists today, such as Nelson Dominguez, Fabelo, Ever Fonseca and many others, extraordinary dancers like Zamorano and Orlando Salgado as well. In fact, I married a dancer, Leonor Rumayor, who still works at Cuba's Contemporary Dance Compay. She's had the courage to put up with me since the 70s, to this day.
HT: Your mother was a very special person.
DM: Lidia Lavalle was the hat maker for all important Cuban films of her time. My mother made all of the hats used in those films. What she did combined the cinema and fashion worlds. She worked with Monolo Gonzalez and Rafael de Leon, designing for the industry. She was a woman with lots of attitude, the only hat maker included in the credits of Cuban films.
HT: You composed the arrangements that allowed Cuban artists to work with Pavarotti for the first time.
DM: You can't imagine all the work that went into arranging that. The original is a traditional song that speaks of a street parallel to Tibet. The song is called "Roman Guitar." After I had composed the arrangement for the Santa Cilia Symphonic Orchestra, which was sponsoring Pavarotti's concert, I sent it out by mail. When the director saw it, he said it was okay, but that Pavarotti still didn't like the introduction. I rewrote it and had to do this several times, because new suggestions kept coming in. That is how we finally put together the final version. Augusto Enriquez sang the piece, Miguel Paterson conducted and I composed the arrangement. That's how we had this unforgettable opportunity to become the first and only Cubans to work next to the great tenor Lucciano Pavarotti, in one of his great concerts, Pavarotti and Friends.
HT: What is your relationship to Vieja Trova Santiaguera?
DM: I had the fortune of being able to work with Vieja Trova Santiaguera. Most of its founding members have left us. This was the most spectacular experience I've had as a musician. They weren't officially a band, they were musicians who had been chosen at random to put a project together. When I first heard them play, I felt they did a great job. A Spanish producer came along and fell in love with them and we recorded our first album. Then we recorded five more with other international companies. La Vieja Trova Santiaguera was what paved the road towards my work with the Buena Vista Social Club, they were successful before Buena Vista was.
HT: Tell us about your work as an arranger.
DM: I'm always thinking about what I will do next. My training consists simply in writing music. I don't follow patterns or requests from labels, nor do I stick to any one specific artistic tradition. I write the music that comes to me. Arrangers are like chefs, we serve ideas to artists as they like them or to labels that ask for certain things for an album. Sometimes, you're able to put together a marvelous arrangement and, when you show it to someone, they say it's not what they're looking for.