Different Strokes in Cuba
By Antonio Recio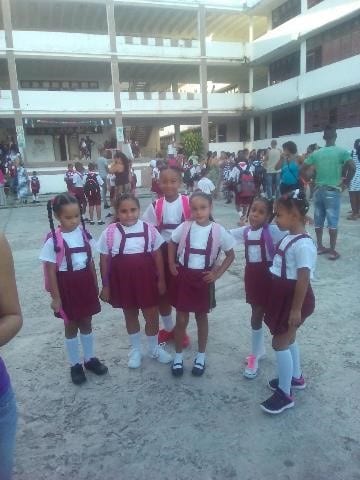 HAVANA TIMES — Maribel is only 8 years old, but she is a sad girl, even though her meetings with a psychologist have helped her quite a bit from how she used to be before. In the beginning, she didn't know why her classmates' parents didn't want them to all meet up at her house to study.
When they decided to do this at her classmate Monica's house, she felt uncomfortable anyway "because they didn't want to come anywhere near me, as if I had something bad they could catch. Later, I found out that they didn't like the fact that I lived with two moms. The same thing happens with my grandmother and my father, but I don't feel bad about that. The thing that makes me cry is when everyone puts me to one side and badmouths my moms."
I'm sure that there are many children like her who don't understand why their surroundings can be so cruel where they need to ignore jabs or rejection, see arguments, overcome a lack of understanding, after only having lived a decade. However, many learn to respect what's different and to live with it comfortably, but the truth is these children are very strong-minded because their surrounding reality is really hostile.
My neighbor Maribel's case led me to meet with a good friend Dayrelis Mendoza, a student who had just graduated from the Psychology Department at the "Marta Abreu" University of Las Villas (UCVL) who also works at the Marta Abreu teaching polyclinic in Santa Clara.
"Our society is still full of prejudice, which promotes a hostile environment for these children. That's why it's important for family's to deal with homosexuality in an appropriate manner," Dayrelis insists, "first of all, it's crucial that they don't pick up on problems in their family environment because of their mother or father's decision. The grandparents' opinion is also important, because they are a figure of authority and affection in most families and someone who the young child respects a great deal."
"While other countries even go so far as teaching different types of families at schools and defend, first and foremost, the need for love to come first, heterosexist references prevail in our own and children whose families aren't labeled "correct" experience great sadness," Mendoza explained to me.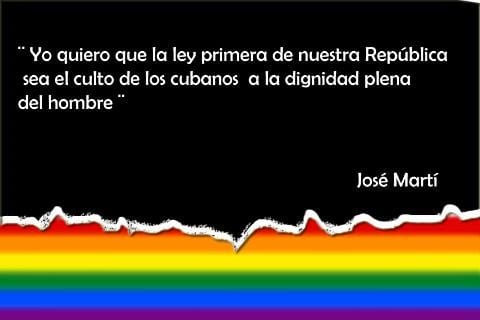 Many people believe that children will be homosexuals just by growing up in a homoparental family.
Dayrelis Mendoza: "It's wrong to think like this: a person's sexual orientation isn't imitated or inherited. Statistics from different studies don't show any differences between children who grew up with heterosexual parents or homosexual parents. I can confirm that the latter display greater tolerance and respect diversity more because they have had to fight against hostility from outside."
With regard to manly or effeminate behavior…
Dayrelis Mendoza: "the way every individual expresses their sexuality is very different. The child copies behavior depending on what they see around them. They might copy those parents, but you can see the same thing in a child who is raised by an aunt, a mother, a grandmother or other women. Social labels almost always come before a person's definitive sexual orientation.
So, can you call these unions a "family"?
Dayrelis Mendoza: Well, in my opinion, the concept of "family" is the group of people who share a common lifetime project, with its responsibilities, roles and affection. It can be an uncle and a nephew, two brothers, a grandmother and her grandson, a single mother and her son… We need to break down the rigid concept, the framework of mother, father and child.
What happens when a child lives alone with his mother because his father passed away or isn't there because he left them, or the girl who lives alone with her father because her mother doesn't take care of her? These people need to really commit to their parental role though, which implies knowing intuitively, educating, loving, preparing you for life.
In Cuba today, just like in the rest of the world, LGBTIQ communities are becoming less of a "sexual minority" and we need to implement laws that protect rights and equal opportunities for both men and women who have a different sexual identity to the heterocentric norm.
There are already families where the parents are homosexuals, and that doesn't mean their children are any less happy, as the only reason many of these children don't smile is because Cuban society still needs to move quite a bit towards to tolerating what's different.
I only hope that tomorrow, children, like Maribel, can grow up in a country which protects their family unit, no matter how different it is; and that walking down the street isn't a reason for their classmates to mock or pity them.