Expulsions from Nicaragua: "Negative impact on bilateral relations" with USA
By Carlos F. Chamorro  (Confidencial)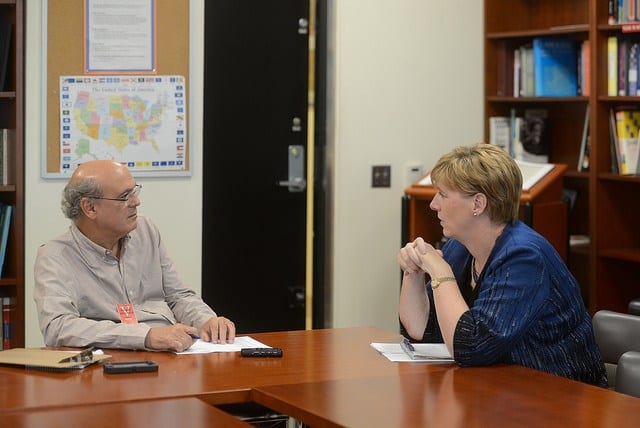 HAVANA TIMES – The government of Barack Obama presented a formal protest to Francisco Campbell, Nicaraguan ambassador in the United States, expressing its "strong displeasure" for the recent expulsion of three United States officials.  The action was deemed "unwarranted and inconsistent with the positive and constructive agenda that we seek to maintain with Nicaragua."
According to State Department spokesperson John Kirby, "Such treatment has the potential to negatively impact US and Nicaraguan bilateral relations, particularly trade."
Those ousted included political scientist Evan Ellis, who was attempting to do academic research on the plans for an inter-oceanic canal, and two officials from the Office of Customs and Border Security, whose names were not released.  They were detained on Tuesday morning while carrying out inspections in a textile-producing free trade zone.
A communiqué released by the Nicaraguan government after the US protest stated that the expulsion was because the functionaries were carrying out work on "customs certification related to the war on terrorism without due coordination with the Nicaraguan authorities."
In an interview with Confidencial, Laura Dogu, the US ambassador in Managua, described these activities as "normal" and insisted that those most harmed by the expulsion and impediments to US officials who wanted to certify companies' security would be the private sector that wishes to continue exporting to the United States.
Last Tuesday the government expelled three North American officials.  We know about the case of political scientist Evan Ellis who was doing research on the inter-oceanic canal, but two others were deported as well. What were their activities, and what charges formed the basis for their expulsion?
Laura Dogu: Besides Dr. Ellis, the two functionaries were from Customs and Borders Protection (CPB) through a program known as C-TPAT, or Customs and Trade Partnership against Terrorism.  Despite the name, the truth is that it doesn't really have a lot to do with terrorism.  It's a program that helps businesses control their supply logistics and the companies that participate can send or receive imports and exports more rapidly because the government of the United States understands that they are using good international practices to control and protect this supply chain.
It's a completely normal activity; this group of people visit different firms in all parts of the world to be sure, for example, that they have control over their facilities in the place where a product is made and right up through its final destination in the United States. This is to make sure that no one can add in illegal elements that aren't declared, like arms or drugs.
Were they working with some specific company in Nicaragua or with the government Customs Office?  
LD: No. Normally the companies in the United States that are trying to import products from Nicaragua work with the CBP to demonstrate that their chain of logistics is well controlled.  And part of this, obviously, is to begin with the companies that are making products here in Nicaragua. And the experts come to work with the company and understand what their systems are, and to share information regarding how to improve those systems.  So it's not part of a government connection, it's an office that works with the private sector.
In official circles related to the government it's been said that these officials were tied in to matters of security, so they must have been in Nicaragua conducting intelligence work.
LD: Yes, possibly because of the name of this program, but the program doesn't have a lot to do with that, it's a name that was given many years before. The program is recognized by the World Customs Organization and its purpose is to better the economic opportunities of companies all over the world.
On what charges were the three expelled?
LD: That's something you should ask the government of Nicaragua.
The State Department spokesperson said that these actions could affect bilateral trade relations.  How?
LD: We don't desire that, but it could produce that effect in different ways.  We're trying to focus on Nicaragua's prosperity, and programs like this one with the CBP officials are part of this focus.  If businesses in Nicaragua can participate in such programs, they can send their goods to the United States more easily. Obviously, companies in the US that are buying Nicaraguan products are going to use the companies that are participating in this program.  If the officials can't do their work here in Nicaragua, then Nicaraguan companies can't participate in the program, and Nicaraguan products aren't going to pass more quickly, but go in the slower lane.  So, it can have an unofficial impact, not one between the two governments.  This is different, but the economic impact on Nicaragua is very important.
The CBP experts travel to all the world's countries and have never had problems in any other country, only here in Nicaragua. I don't know when they'll want to send their people to Nicaragua again after having had this type of problem.
Has the US government presented a formal protest to the Nicaraguan government for these expulsions?
LD: My colleagues in Washington have spoken with Ambassador Campbell about this, and their words were pretty strong. The State Department spokesperson called it "unwarranted and inconsistent with the positive and constructive agenda that we seek to maintain with Nicaragua."
During my time here in Nicaragua we've worked very hard in the Embassy to improve relations with Nicaragua in several ways, and that's not how we want to work together.  I believe it's important to keep working to improve prosperity in Nicaragua.