Fabio Aleman Dances in Pointe Shoes
Helson Hernandez
HAVANA TIMES — A young Cuban dancer, who has broken away from the old establishments of traditional dance, is imposing his personal ideas on the island's art scene. However, "Life for a Cuban dancer is much more difficult," Fabio Aleman tells us.
HT: Going beyond dance as an artistic condition, what has dance meant for you on a human level?
Fabio Aleman: Dance is absolutely everything to me, without it I wouldn't be able to walk through daily life, quite simply because I walk dancing. It's innate to my human condition.
HT: Do you experience some kind of transformation when you get caught up in dancing?
FA: I think so, because when I dance it's not my body dancing but my spirit.
HT: What's life like for a "Cuban" dancer in the face of maintaining his responsibilities as a dancer and in Cuban society?
FA: It's very difficult to create art in our country, where there's a shortage of everything you need to work; from the specialized diet we should be eating to the shoes we use at every rehearsal. Life for a Cuban dancer is much more difficult, for example, like when I have to commute on public transport, everyday going to work and back, to then have long and tiring days full of training and rehearsals. The majority of habaneros share all kinds of abuse with me on public transport, I have to stand on a bus for an hour and when I arrive at my dance company, I have to remain standing, putting my whole body to work whilst dancing. On the other hand, to be brutally honest, my salary will never be enough for me to even buy a bike, which would allow me to arrive at the job I love so much a bit more ready, emotionally at least.
HT: Amongst all your performances on stage, which has been your most important performance to date?
FA: My greatest achievement, first of all, has been to form part of the ranks at Cuba's ProDanza Center in Havana, home to Laura Alonso's ballet school and company, and to have the opportunity to dance in all of the pieces in the company's repertoire. But there's one piece that has really stood out for me and that's the work of the super important choreographer Alberto Mendez, the ballet entitled "Soy Cisne" (I am a Swan). I'd like to go as far as saying that my company, alongside its repertoire of traditional classical ballets, is the one that presents a repertoire of neoclassical and modern ballets in Cuba the most, whether it's in pointe or demi-pointe shoes.
HT: It's not commonplace to see men dance in pointe shoes?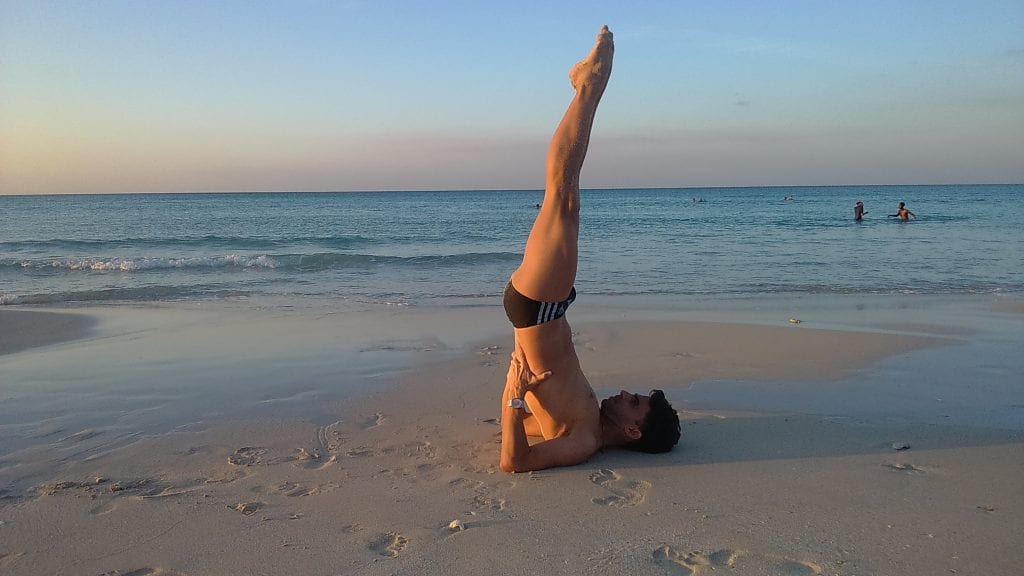 FA: It's true that men don't dance in pointe shoes within classical dance, but, in my opinion, it's very avant-garde at this time where we're already beginning to break free from the rigid parameters that have previously been established. Based on my own personal experience, dancing and using pointe work has given me the groundwork to develop my art and technique further. I must also mention the fact that it has provided me with more opportunities to dance in Havana's night scene, outside of its grand theatres, and being paid to do it.
HT: You decided to create a kind of Ballet Trocadero de La Habana, didn't you?
FA: As well as forming part of Laura Alonso's Ballet company, I also direct the "Ballet Trocadero de La Habana", a small project where I've had the honor of interpreting classical ballets from the traditional repertoire such as "Swan Lake" 2nd Act, "Giselle", "The Dying Swan", "Corsario- pas de deux", "Black swan- pas de deux", amongst other pieces I've personally choreographed such as "Mambozart", "Yulunga", "Pas de…", "After time" and "Desequilibrio".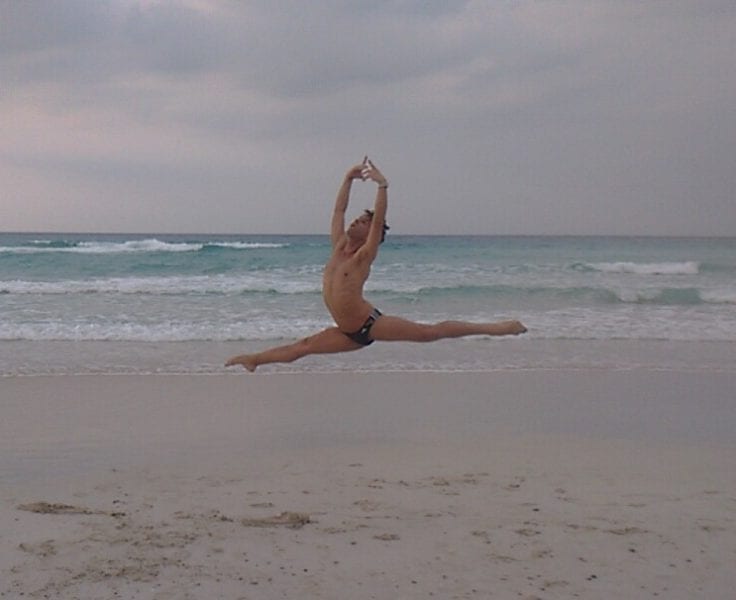 HT: So could a ballet company of men doing pointe work exist here in Cuba?
FA: Yes, of course. I think Cuba needs it, and more so now than ever because we're standing up for diversity and gender identity.
HT: Tell us about one of your more pressing wishes.
FA: In the long-term, I would like to create my own company, with my very unique signature, where all the dancers are male and doing pointe work. However, in addition to dancing classical pieces from ballet's traditional repertoire, I would also love to perform the works I've mentioned above and continue to create a neoclassical foundation which will then be my mark on the arts in Cuba, and especially within Cuban ballet.
I am not at odds with Cuba's ballet schools, it's quite the opposite. I continue to embody it and defend it on stage before the whole world. Another key requirement for those who want to join the ranks of the Ballet Trocadero de La Habana will of course be gender diversity, I especially stand up for this, where the audience will be able to identify themselves with us.