From Cuba: A Partner for those Latter Years
by Ivett de las Mercedes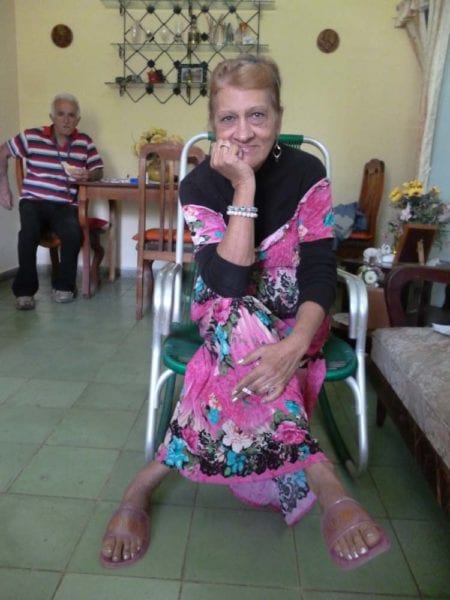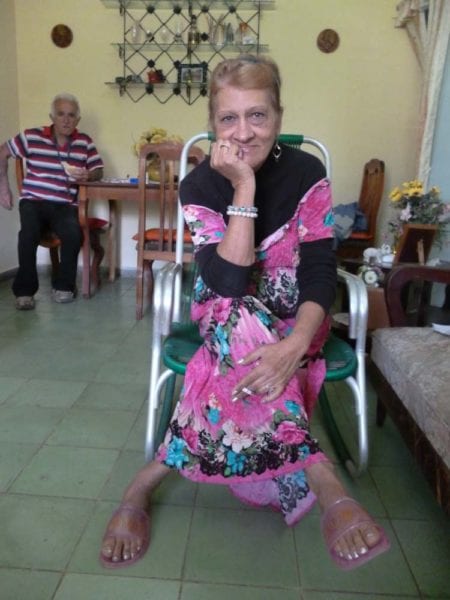 HAVANA TIMES – Reaching 64 years of age with a good quality of life, in the company of someone you love, with new projects, isn't very common. The elderly in Cuba get by with a thousand things they need to "resolve" every day, and plus they are victims of prejudice from people who question their utility in society, their understanding and even their sexuality. Graciela Ruiz Fundora lives in East Havana and has been happy for the past five years.
HT: How did you meet your current partner?
Graciela Ruiz Fundora: I met Rolando several years ago. He used to go from door to door selling yoghurt. When my husband passed away, I traveled to Spain and spent a year with my family. When I came back to Cuba, we ran into each other again. I would bump into him at the market, the church and when I went to the store to buy something.
The thing that most attracted me to him was the look in his eye, sometimes tender, sometimes sad. To tell you the truth, if it hadn't been for those glasses held together with wire and his sloppy way of dressing, I would have stolen a kiss from him.
Every time we met, he would wink at me and his eyes would twinkle behind his lenses. He approached me unexpectedly one day in my living room while I went to get money to pay him for the yoghurt. At my age, you can't go about dating in parks so I invited him to come over for lunch the following week. I really was interested in him, but I didn't see myself having a relationship with a married man.
Soon after, I found out that he had ended his marriage a long time ago, although he continued to live in the same house with his daughters and his ex-wife. To my surprise, he looked like a completely different man when he came back the following week.
HT: What happened on that day?
GR: He came at the time we had set. He was wearing cologne, he was smilling and he looked great. We sat down to talk and the words just came… I suddenly felt a great deal of trust for him, as if we had known each other forever. It was really strange. I adored his breath, and when he touched my arm, I felt a warmth that I had never felt before (not even as a young woman).
In this communion, I opened up my soul to him: I told him about everything that had happened with my husband, my trip to Spain, my son's death and I gave him a glimpse of the schizophrenia I've been suffering for years. When it was his turn, he told me about his sick heart (he has a pacemaker), his unfinished divorce and his two daughters. It was all very nice. When we finished eating lunch, we listened to music and gave each other a kiss on the cheek.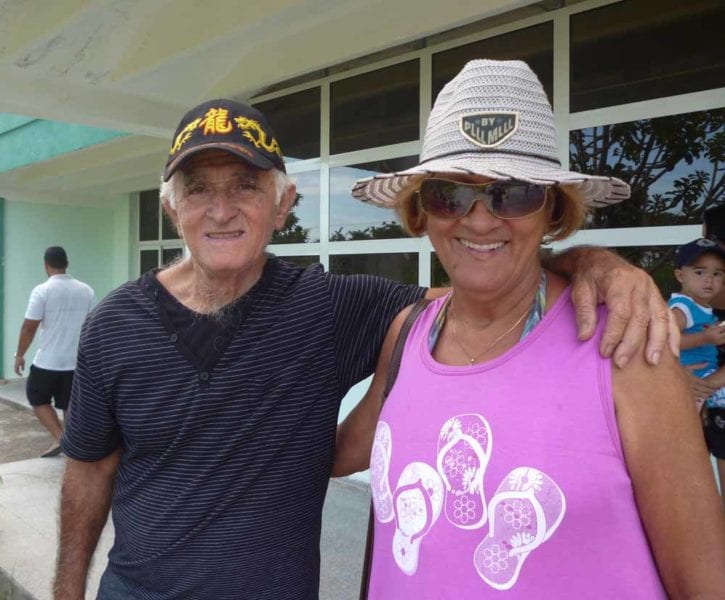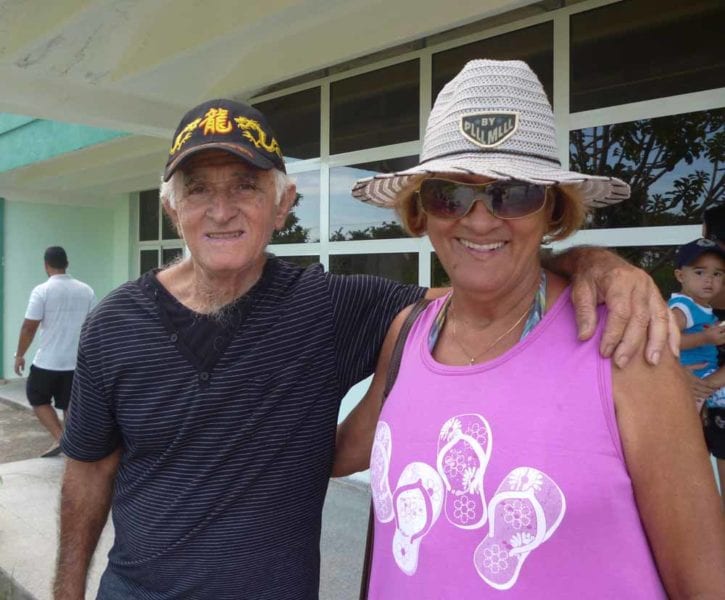 HT: Did you ever think about having a relationship at that age?
GR: No, I didn't. But, the truth is I was very alone. The house felt huge. When Rolando turned up, I couldn't imagine that he would become my partner, things just happened. Now, he is the man of this house and of my life. I wouldn't know how to live without him, he's attentive and very affectionate. He knows about all of my needs. We get on really well. My family in Cuba are in awe of us, of us as a couple. There are people who are jealous of our love and our harmonious way of living together, I understand them. We are very happy, so much so that I'm not even thinking about going to Spain anymore!
HT: What do you do?
GR: I'm retired. I worked at Ediciones Cubanas in administration, as a typist and economist too. I receive a 200 peso ($8.00 USD) pension cheque every month. Thanks to the little extra my sister sends me, I can afford some small luxuries; we almost always go out for a walk, we have a beer, I smoke a lot, I can't go without it and I drink quite a bit of coffee. Rolando also has his pension and he works as a guard too.
HT: Did your son die of natural causes?
GR: No, it was a car accident. He was living with me, but he had gone to visit family in Spain. He was only 25 years old when he passed away. My sister did everything she could so that I would get compensation, but nothing could console me. That was back in 1999, I felt lost at that time and was hospitalized for a month in the psychiatric ward. I got better with treatment, but I still have to take my medicine even today.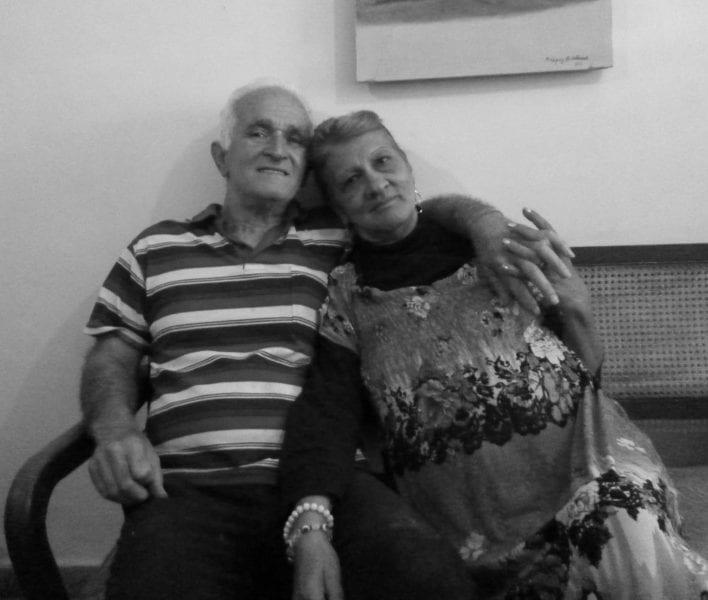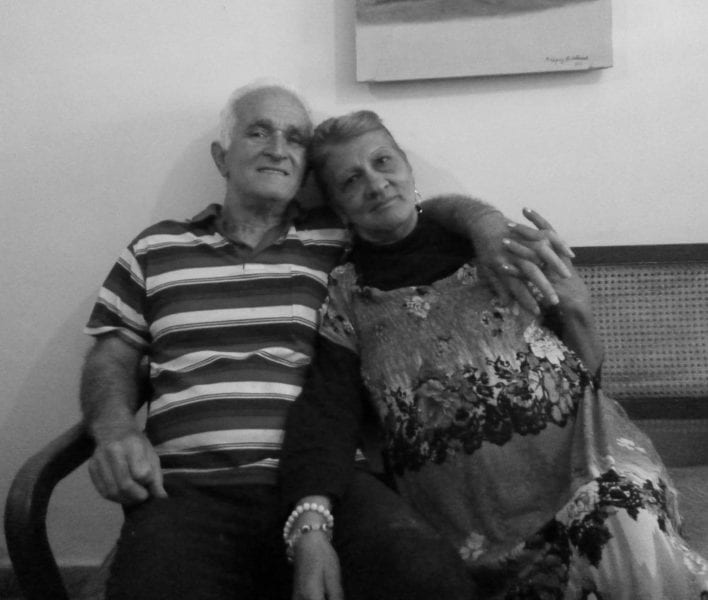 HT: What would you like to say to women who are afraid to start a relationship as elderly adults?
GR: Women have the same rights as men at any age. If they can, why can't we? Before, women were slaves at home, I am a slave to love. I clean if I want to, I cook if I feel like it and if I don't then I'll go and eat a pizza with Rolando, holding tightly onto his arm and in the shade.
HT: What illness do you suffer from?
GR: I suffer from paranoid schizophrenia, but I take my medicines religiously. I had my first symptoms because of things that happened with the father of my son. Sometimes, I relapse, but luckily, I have Rolando who looks after me as if I were the apple of his eye. There are times when I imagine him with other women and I go mad with jealousy. There have been times I've packed up all his clothes, but he doesn't mind me, he just hugs me, showers me with affection and I slowly return to reality.
HT: How would you describe your life after meeting him?
GR: My life now is what I always wanted it to be, except for me losing my son, of course. Very few women know what it is like to live in harmony, to sit next to your partner and watch TV, share a soda or a coffee and hold hands, make time to listen to music, go to church together, laugh in the street, be welcome in friends' homes and then have a body to embrace at night, but not just any body, your life partner's.