From the Sublime to the Erotic
A Digital Photograpahy Exhibition in Havana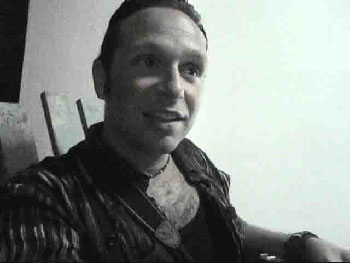 Warhol P
HAVANA TIMES — An exhibition of digital photographs by young, self-taught artist Rody Enriquez Alonso, titled De lo sublime a lo erotico ("From the Sublime to the Erotic") opened last weekend at Havana's Fayad Jamis gallery – in spite of the bad weather. The pieces of two guest artists, Mileidy Moran and Raimundo Lopez Silva, are also on display at the gallery.
Much has been written about the different exhibitions that have been held in this gallery. I feel, however, that devoting a few lines to this new and excellent show, and to the aesthetic quality of its pieces en general, would, rather than repetitive, prove worth our while.
At the opening, I approached the artist – an artist I believe will one day become an obliged digital photography reference in Cuba – to ask him a few simple questions.
HT: What can you tell us about this exhibition?
RE: What I can tell you is that it condenses my first five years as a photographer. I've selected the pieces that I consider my best work and those that have been most interesting for me at different points and gathered them into a collection. You could say, in a manner of speaking, that it is a small anthology of my work. I have other works, however, that are just as interesting, but didn't include in the exhibition.
HT: Is it easy to get a gallery to exhibit one's work in Cuba?
RE: Look, some parts of the process are relatively easy. The complicated part is getting the money. I'm speaking of money for frames, mounting the pictures (which, most of the time, becomes an extremely difficult process), and transporting the works from one place to the other. If the photographs are damaged, it's very hard to repair them later. And I don't even want to talk about printing. It's not that expensive, but, for a Cuban living on an average salary, it's not easy to come up with that money.
HT: Would you like to exhibit your work abroad?
RE: Yes, of course. That would help broaden my audience and to secure recognition for my work. Growing as an artist – that's something we all want to do.
HT: Do you think it would easy to exhibit your work outside of Cuba?
No, I don't think it would be easy. However, I don't think it would be impossible, perhaps because I don't have the needed contacts, the means of getting my work out there.
HT: Do you have Internet access at home, or anywhere else?
RE: No, neither at home nor anywhere else.

Click on the thumbnails below to view all the photos in this gallery. On your PC or laptop, you can use the directional arrows on the keyboard to move within the gallery. On cell phones use the keys on the screen.