Interview with Argentinian Musician Ismael Torres
Helson Hernandez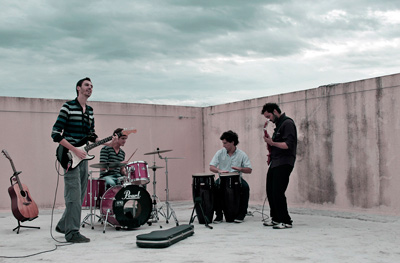 HAVANA TIMES — Argentinian musician Ismael Torres is coming to the end of an international tour that has taken him to many different countries around Latin America, including Cuba, a nation that, in his words, "is torn between many root questions."
HT: What's the story behind this tour?
Ismael Torres: The idea was to cross borders with the songs of an album that invokes many different Latin American roots and questions. The first country we were able to perform in was Cuba, thanks to an invitation from Maria Santucho and Victor Casaus, from the Pablo de la Torriente Brau Center. The band then decided to double the bet and continue on our way to Mexico, the United States and Canada.
HT: Were you aiming at anything in particular with these concerts?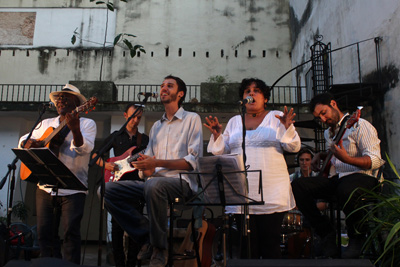 IT: The main thing we were aiming at is the same thing it was many years ago: to show people the music of Latin America and get to know other lands. In this particular case, the chief aim was to return to Argentina with an album recorded live in Cuba. We worked very hard to achieve this and wrote new songs to sing for the first time during the tour, mixing in songs from across my entire career with a lot of pieces by guest artists.
HT: What do you take away from Cuba?
IT: A lot of affection from the many people in the provinces we travelled to and the possibility of getting to know the history and society of a country that has known how to stand up to its adversaries. This is the second time we visit Cuba and I hope it won't be the last.
HT: Were you able to interact with Cuban artists?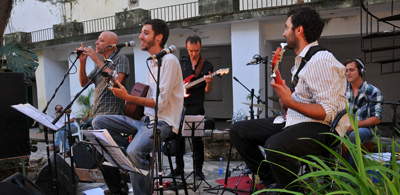 IT: I believe interaction with other songwriters and artists is, generally speaking, the greatest source of nourishment for a professional and the most beautiful experience a musician can have. Getting to know projects like the one in Santa Clara, Trovuntivitis, to name only one, are very rewarding spiritually. For the live album we recorded at the Pablo de la Torriente Brau Center, we worked with great artists like Augusto Blanco, Leonardo Garcia Rodriguez, Duo Cofradia and many others who couldn't be there physically, like Santiago Feliu and Jose Aquiles.
HT: What is your impression of contemporary Cuba?
IT: That's a fairly broad question. First impressions tend to be reductionist and I imagine mine is as well. I'll risk an observation and say Cuba is a nation torn between many root questions, economic ones particularly. I believe this is a very interesting experience for a nation. It is also a delicate issue – a country needs to keep the flame of change alive. Imperialism is always threatening to tear down the containing walls also, and that's something that can't be ignored.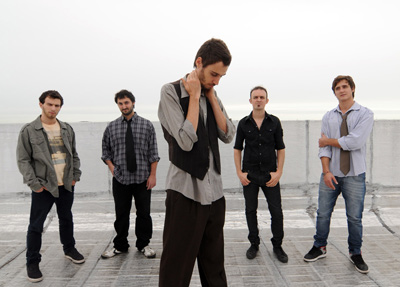 HT: How would you describe yourself in terms of your music interests?
IT: I consider myself a songwriter who identifies with his place of birth and tradition a lot. In terms of genre, my music is strongly influenced by Argentinian rock, Brazil's MPB and British rock.
HT: What's it like being a singer-songwriter today in a country like yours?
IT: I believe Argentina is going through an interesting time in its history. Culture in general and music in particular are opening up more and more. Fortunately, we now have a national music law, a new Ministry of Culture and a lot of thought and political effervescence around these issues. After so many years of silence and lethargy, we're finally seeing the rebirth of culture and debate. Artists play a crucial role today, placing beauty above all things and contributing to social awareness.
HT: Are there any other projects in store for you after the tour?
IT: We're still in Mexico, getting to know that beautiful country. Others will follow. After we return to Argentina, we will go through a collective and introspective process to determine which of the songs we brought back in our luggage and our hearts will remain on the album, which is almost finished.