Interview with Former Cuban Volleyball Captain Yumilka Ruiz
"You Can't Cover the Sun with a Finger"
By Ronal Quinones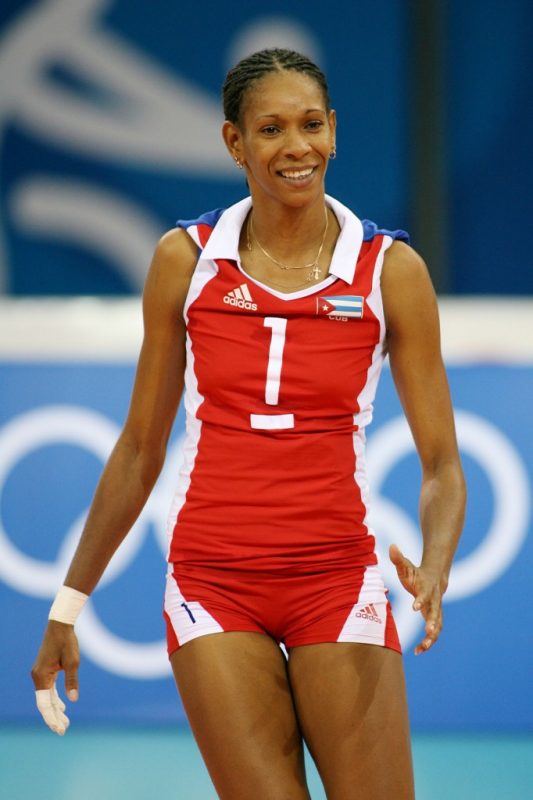 HAVANA TIMES – Present at the best times of women's volleyball in Cuba, Yumilka Ruiz is suffering with the sport's current situation on the island. After winning three gold and one bronze Olympic medal, women's volleyball in Cuba has fallen so low that it hasn't even made an appearance at recent Olympic games and won't be present at the 2020 Tokyo Olympics either.
"We had really good prospects, but you can't cover the sun with a finger, when we've been training for quite a while, we lose for one reason or another, for economic reasons mostly. I have visited the national volleyball academy and we have some really great players, who can boost our image for the next Olympic qualifiers, but they also need to work on their physical form, because let me remind you that while we used to train hard for 40 hours per week, they are only training for 15 nowadays.
Plus, they aren't competing very much, and when they do, they are always playing a qualifier game, which makes it hard for them to progress. We have some players with contracts abroad, but that isn't enough.
Times have changed. Before, we would spend seven months together training and taking part in competitions, now players hired abroad are more independent, but you have to get the team playing well together, like they do elsewhere in the world. From where we are, some more active, others with their grandchildren, etc., we try to contribute a little so that new players learn how to play on a team, because time passes by and they continue to call us in, because this close relationship remains intact in spite of time, when you are really are a team.
We made history, nobody here can forget what we did, and I'm really proud to have formed part of this incredible group, which I was really lucky to belong to."
Suddenly, the former attacker's face lights up. While only weighing 62 kg and 1.79m tall, she won international fame for her exceptional energy, talent and fighting spirit.
"It was love at first sight for me, volleyball was my first and only sport. I was eight years old and in the third grade. I was slim, like I always have been, but very fast, agile and, more importantly, I could jump really well, I could jump three meters and 28 centimeters in my prime."
However, few people remember that an injury could have cut your sports career short when you were just starting out, because even though you were on the team you still weren't a starter.
"It was back in 1999, when I suffered a really serious injury and I had to have surgery on my right arm. After the Pan American Games in Winnipeg came to an end, where we didn't win gold, but the injury I sustained had me in so much pain that I couldn't even lift my arm to brush my hair, but thanks to the assistance I received, I was able to continue playing professionally."
Then came Sydney, and that's when the team appeared on the most glorious pages of Cuban sports history.
"We didn't start off well, we had lost against Brazil and Russia, but after that Eugenio (George) pulled on our ears. In my opinion, the hardest, closest and most spectacular game we played that Olympics was the semi-final against Brazil. If we had lost, we wouldn't have made it onto the podium. There were five sets from bell to bell, and we were even until the seventh of the tie break. It was also a clash that had been coming for a while now, because we had already played several matches against the Brazilians.
"Everybody remembers the bronze medals from the 1994 World Championships and the 1996 Olympics in Atlanta, but in 1997, at the Grand Prix in Hong Kong, we fought again and we fought so hard that the International Federation warned us that, from then on out, the slightest run in with players would cost both teams a four-year suspension from international competitions, including the Olympic Games. After that, we would greet each other by looking up at the roof of the sports facility."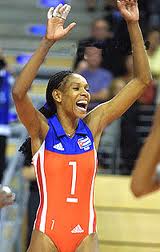 Four years later, you became team captain, and you won another Olympic medal…
"From 1978 up until the bronze medal in 2004, women's volleyball was spectacular, and then we fell into a rut. After the 2000 Olympics in Sydney, I was practically on my own. Two years later, Regla Torres and Ana Ibis Fernandez (who is the only volleyball player in the world with four Olympic medals under her belt) came back, but the rest were very young, and when we left, they were never able to reach the level we had before."
However, you remained team captain up until 2008…
"I wanted to play another Olympics, but things didn't go very well in Beijing. We started off really well and we beat the US, but they had studied us to death. They knew where we were going to attack from, who the ball was given to to attack, our plays, and we lost the semi-final. That loss kicked us out of the running and we couldn't fight for the bronze medal against China. Then, we had some meetings and I decided that I wanted to retire so I could pursue new endeavors. That last experience really hurt me, I had great hopes and I was crushed that I wasn't able to bring them to fruition. I thought that I should throw in the towel, I didn't think there was a lot of concentration and we didn't make the most of opportunities on the court."
You mentioned him before, how do you remember coach Eugenio George?
"The old man, as we used to call him towards the end. I could have been with him many years, and I don't mean any disrespect to other trainers and the technical team, but he was special. I was a kind of tie between the star players on the past with the new players that came later, and he would tell me: the only thing you have to do is be an example; the most exemplary work is just like leadership, and they will all follow you. He had a lot of balls, as we say, a very intelligent man who was able to put us all on the right track. So, even though time passes by, we always have fond memories of him, because he made us good people, beyond just volleyball, he made sure we were pretty, studying, polite at all times, etc."
Tell me about your current duties.
"Today, I am a member of the Sports Committee and an active member of the International Olympic Committee (IOC). I also support the Women's and Sports Committee. Based upon our experience as athletes and within the IOC's circle of influence.
I also support Baseball5. This new game was always played in Cuba, and it was approved as a new sport with the objective of increasing the number of children and young people linked to baseball, in some way, because it's the cheaper option. It involves smaller teams, a shorter and more dynamic game.
With five innings played, each game is 15-20 minutes long and it means that that the same team can play more than one game in the same day, which also means that a tournament can be played in less days, for example. It also allows for mixed teams, which the IOC is advocating a lot at the minute, and you can play on a field that doesn't require a lot and is quite small, even within any multipurpose hall, to make the most of stands. It's a really nice game and young people get hooked on it because the rules are also quite easy to follow.
This year, we will host our first World Championships for adults, and under-15s, both mixed teams. Last year, there was a Pan American tournament, which Cuba won, and over 10 teams took part from across the continent. There will be qualifying games for the World Championships in each continent, like there are for other Olympic sports. We have seen countries without a long-standing baseball tradition take part, such as Jamaica and Guatemala, who have put together really great mixed teams."
It's not volleyball, but at least Yumilka still has a reason to smile.