Like a 'Cuban with Italian Eyes'
Rosa Martinez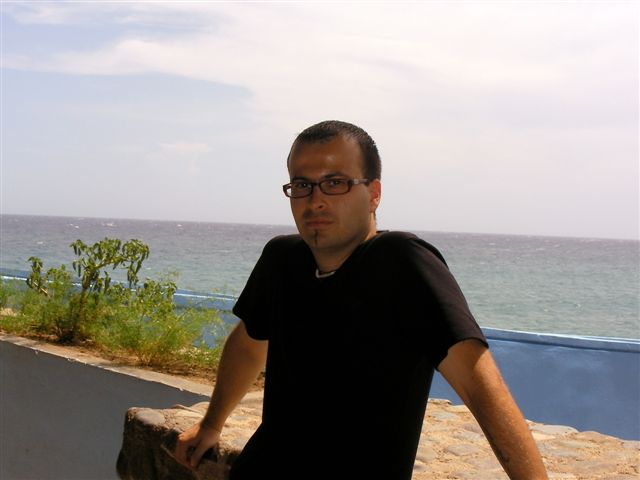 HAVANA TIMES, April 8 – Living in Cuba can seem like a horrifying nightmare for some of the island's residents, who see emigration as the answer to an improved economic situation, a better life and greater freedom.
Many of us on the island have gotten used to seeing only the thorny side of our society: woefully inadequate pay, the critical situation of transportation, which puts all of us in a bad mood; the need to be a magician to keep food on the table, as well as other problems that exist in any society on the planet.
These economic shortcomings that impact working people make them forget the beauties of a country with great natural marvels, with a rich culture, a history with a significant tradition of struggle, and with undeniable social achievements – especially in the areas of health care, education, and culture, to mention only a few.
For one reason or another, things we don't recognize are admired in a special way by many foreigners who visit us every year.  They see beyond the difficult economic situation in which most of us Cubans live.
For them, Cuba is a chance to bathe in warm Caribbean waters, to learn the history of a true revolution, to encounter the humor of a hard working and resistant people, the mulatas, the rum…
I met Lorenzo Peroni on a trip to Santiago de Cuba in mid March.  He's is a young Italian designer that visited Cuba for the first time in 2001 and fell immediately in love with the place that he now thinks of as his second home.
Why did you decide to visit Cuba?
"I had many reasons for my first trip.  First was the history of the Cuban Revolution, I had heard or read many versions about it.  Second was my interest in the country from where emerged the myth of Che, who has always been an example for me.  I was also interested in touring – going to the beaches in Cuba, listening to the music —which I love— and the desire to become familiar with a place that I had seen so far away from my eyes.
"Let's just say that my first impression was not very good.  Imagine; I was only 20, accustomed to a life much more diverse than what's found in Cuba.  Nonetheless, later I began to like everything about this country: the culture of the people, the ease of discovering it wherever I went, people's identification with the homeland.
I'll always remember with great affection the day I came up to an old toy vendor who had a three-peso bill with the picture of Che on it.  I asked him if he would sell it to me, and with great happiness in his eyes he gave it to me without asking for anything in exchange.  That's the image of Cuba that lasts longest in my mind."
What are the things you like most and least?
"For sure what I like most about Cuba is the people, who are always so kind and decent – of course not everybody is like that, but most are.  The Cuban population is an example to the world in terms of their courtesy, hospitality, and for how they struggle daily.
"On the other hand, what bothers me most is what you have to go through to travel, which every day is becoming more and more difficult for tourists.  Then too there's the money situation, which is turning into highway robbery.
"Santiago de Cuba is a pretty city. I liked it most when I visited it for the first time, but for me it continues being the city that bests demonstrates how Cuba really is.  In it there are many places that are historically important, it has an exuberant nature and its residents are especially pleasant.
"The sites I liked in Santiago were the Moncada Barracks museum, the Cathedral and the Santa Ifigenia cemetery.  I was fascinated sitting down in the restaurant of the Hotel Casa Grande looking down into the square of the Cathedral and everything happening there below, drinking a strong mojito, with the view of the sea as the backdrop.  All the contradictions, the force of the place and the magic of its people cause this city to be guarded in the heart of each tourist who experiences it."
Do you come to Cuba every year? Apart from what you said, do you have some special interest?
"I continue returning to Cuba because I consider it my second home since I have lived through so much here.  I feel like just another Cuban.  Here I found love in various forms – in friends, and especially in my wife, who is an example of how to struggle to live.  I also discovered the love of a father for his daughter.  Every time I come here it's more difficult to go back to Italy.  My mind stays in Cuba, with all its good and bad points."
If you had the opportunity, what would you say to the Cuban people?
"Well, I don't see Cuba through the eyes of a tourist any more. Now I look at it as if I were a Cuban with Italian eyes.  Many Cubans are struggling, and the desire to live is getting stronger every day.  In my opinion, the population is divided in two groups: the largest, who are the ones who live and work for their country; and the other one, who are the one trying to destroy it.  I can see that many youth are just living to live, without doing anything, with getting drunk being their sole activity day and night.  These people don't love their country; they're only destroying what the majority of the population is building.
"When I talk to my friends about Cuba, I tell them to pack all their desires to experience this place and to try to see everything in this country – from a rock to a tree.  The Cuba I prefer is not the one presented to the tourists, but the one that gets up every morning to struggle to survive.  You have to spend a week —or two, or three— close to such people.  That experience can make us better human beings.  I tell them not to look only for tourist places…that they should go to Cuban beaches to see how people really live and to see the true Cuba, which few people really know."