A Look at Cuba's Rap Band "CON100CIA"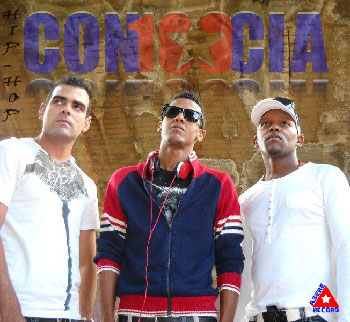 Helson Hernandez
HAVANA TIMES — "I believe rap is sincere and true," Adrianis de la Nuez, the head of one of Cuba's newest rap bands, told me during his interview for Havana Times.
HT: How does CON100CIA come about?
Andrianis de la Nuez: It came about when the band members became friends and began to share different experiences, ideas, concerns, longings, visions and plans, and to do so with a good sense of humor. It emerged among young people who have a critical view of society and the world they live in, as well as a strong need to contribute to this society, to express what they think through music, for the benefit of society.
HT: Who are the band members and how old are they?
AN: Marcel Lopez Santiesteban is 27. He's our DJ. Rafael Bou Lemus, "El individuo" ("The Individual"), our lead singer, is 27. Andrianis de la Nuez Gutierrez, "El Rebelde" ("The Rebel"), yours truly, singer and group leader. I'm 37.
HT: Why rap?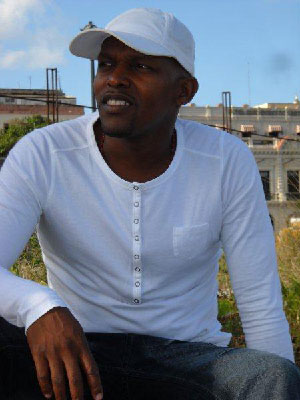 AN: My hobby used to be writing poetry. My friends encouraged me to follow a dream which began to take shape in November of 2009. For Marcel and Rafael, it was an easier transition, because they've always loved the genre. Rafael had already done some rap when he was younger. All of us would agree, I think, that we chose rap because of its roots, its history, because of what it represented when it first emerged, for giving us a tool to express our ideas, having our voices heard, not only to speak on behalf of certain things, but to win over the hearts and minds of people as well.
I believe rap is sincere and real, I think it's a poetic way to write down and express the truth, of telling the truth about the reality we live in. It is a means of getting ideas out there without intermediaries, of speaking directly to people. This is why we chose it, or, better, why it chose us.
HT: It is said rap is an aggressive genre. You seem to be different.
AN: We studied other rap bands closely. So as not to be repetitive, we created our own identity, so to speak, based on the idea of making hip-hop for everyone, not just those who identify with the genre. The world we live in is very diverse and, instead of criticizing, we reflect on problems without thinking we hold the absolute truth. We simply express our point of view.
If people identify with what we're saying, then they will feel represented by our numbers and we will be satisfied. I don't believe rap is aggressive per se. It's just that every rapper is free to externalize their feelings about what they've gone through personally. This has been used by hip-hop's detractors, but Con100cia has no intention of changing that.
HT: I've noticed the name of your band makes use of a playful homophony (using the number 100, "cien" in Spanish, to replace the "cien" of "conciencia", "conscience" or "consciousness").
AN: Yes, we inserted the number 100 in the middle. This number implies a totality, "one hundred percent". It means we want to reach everyone, regardless of their skin color or gender, their beliefs or ideologies. We believe all of us are blessed with consciousness, and, thinking about what we've experienced so far in our lives, we've come to the conclusion that no one is guilty of anything, but that the solution is in everyone's hands. We want to raise the awareness of anyone willing to listen.
HT: Do you make a living from doing rap music alone, in Cuba?
AN: No, we all have jobs. We do the music in our free time, or not so free time. Let's call it our "family time." We don't really have any leisure time. On occasion, we've had to spend almost half of our salaries to be able to fix our gear a bit. It's a big sacrifice, but our willpower is greater and so is the need we have to express ourselves, and not leave the future of our kids in the hands of chance alone.
HT: How does Con100cia see Cuba's rap music scene?
AN: I think that, even though a lot of rap is being produced at street level, we're not getting a lot of exposure in the media. But I won't grill the media. Rather, I'll be self-critical and send out a message to all fellow rappers out there.
For us, the key is to join up, to be tolerant of one another without renouncing to the identity of what we do. The key is not to globalize the way the music is done, for there are inevitable differences. It's not a question of demanding spaces where we can sing, but to go out and look for them, earn them by doing quality work. We're positive that doing this would improve Cuba's rap music scene.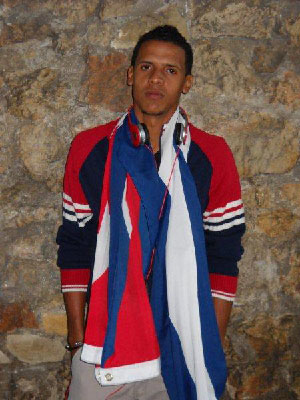 HT: What are your main aspirations as musicians?
AN: Our name, Con100cia, already gives you a sense of how huge our aspirations are. It also defines us as people who dream of things some consider impossible. If music is a universal language, then there's no better way to win over the hearts and minds of people, not only in Cuba, but around the world.
Every time we make someone think with our music will be a small victory for us. Every time someone listens to our music and says they are against what we're saying will also be a victory for us. And anyone who doesn't want to listen will give us more strength to continue working.
The struggle between good and evil is eternal; our dreams of peace, love and friendship can only be reached through tolerance, courage and truth.
Let no one forget that the dreams of Cubans are what have brought our people together and have become an example for the rest of the world. This is why I say that, today, "we are Cuba." Thank you for this opportunity, long live rap!