Renting Rooms: One Option for Cubans
By Irina Pino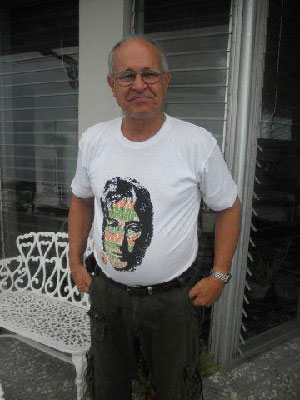 HAVANA TIMES – For the past 38 years, Mauricio Alonso and his brother Aurelio have lived in the Casa Bellavista Havana, located in the upscale Miramar zone of the capital.  From here you can appreciate the view of a large part of Havana: the Almendares River, the 1830 Restaurant, the boardwalk, and the buildings on the other side, right up to the Habana Libre Hotel visible in the distance.
HT: You've told me that you originally graduated in nuclear engineering.  When did you graduate?
Mauricio Alonso: In 1981. I began to study in the CUJAE (Cuban Polytechnic School) in 1976 and we later moved to the Department of Nuclear Sciences and Technology, located at the Molino Estate where I formed part of the first graduating class in the specialty of Nuclear Energy.
HT: Where did you work? And how many years did you work there?
Mauricio Alonso: I was first assigned to the "Maximo Gomez" Thermoelectric plant in Mariel.  Later I transferred to a newly developing installation – the Thermoelectric plant in East Havana in Santa Cruz del Norte.  Following this experience in 1987, I went to work in the Electro-nuclear Center (CEN) in Jaragua, Cienfuegos, supervising the construction of the building for a nuclear reactor. I was there for several years. Later, due to personal problems I came back to Havana, to work in the nuclear sphere here.
HT: During the Special Period the country suffered some intense transformations that led to great changes for the Cuban people.  How did you discover that renting rooms could provide an economic option?
Mauricio: At the end of 1991 the former USSR disintegrated, and in 1992 this country's leadership decided to interrupt the work of constructing the nuclear energy plant, although they did maintain the site and continued to look for alternatives to be able to finish it later. This proved impossible, and in 1995 I decided to leave my work in this field.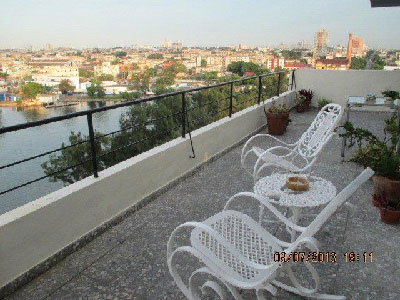 The economic situation of the country, and my own were both very difficult.  My house was in danger of falling down around me (walls needing paint; some of the doors and furniture being eaten by termites, etc.). There were sick people I had to support who needed care and decent nutrition. For this reason I couldn't leave the country in search of a better life as others did.
In that moment tourism was growing at a rapid pace and I saw in that activity the opportunity to better my living situation.  It wasn't easy at first, but I had no other option – I had to change my mentality and my life. Sometime later, I began to feel more at peace when an English friend told me that in his country many owners of large mansions and medieval castles also rent them to be able to keep them up, since over there the property taxes are very high.
HT: When you began in this business, were there people who berated you for what you were doing?
Mauricio: Yes, I began with North American tourists who came with much greater frequency in the nineties, when the Clinton Administration was promoting the "people to people" exchanges.  This seemed wrong to some of my neighbors. One of them went so far as to call me a "traitor" in the presence of police agents, on an occasion when they had called in three patrolmen for an incident in the elevator that was perfectly resolvable had there been better communication.
You can imagine that such an accusation couldn't be taken lightly given the circumstances under which it was made. I went to see some friends who had strong ties to the government and they agreed with me that the accusations were based purely on envy; they told me that I could continue to rent, that I had no problems with the law. That's what happened. Still, this attitude among neighbors existed until quite recently, happily overcome today, in which you felt you were being viewed as 'the enemy.'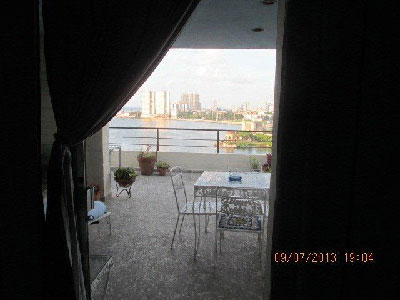 HT: How have you been able to develop your business all these years?  Have you had periods when you have stopped renting?
Mauricio: It's been a great help that I speak English with some fluency and I know a bit about the history of Cuba and the world, since I'm a devoted reader on the subject. The people who come are very curious about our country. They ask me a lot of questions and I answer them without fear.
Over time, I've polished my working style and I've developed a method that I call "Personalized Interactive Tourism". I speak to the tourists about Cuba, taking their own questions as a starting point. Then we do tours of the city; I take them to places in Havana that are not featured in the tourist guides, I introduce them to the best new artistic and cultural offerings in the city, in short we don't let them get bored. We find a high level of satisfaction and repeat visitors among the tourists who come to us.
I spent a period without renting due to the high taxes that impacted this activity greatly, especially the high monthly quotas that you had to pay, whether or not you actually had guests.  Fortunately these were lowered a lot with the new economic measures and guidelines.
HT: How do you arrange to keep the rooms occupied?  What kind of advertising do you use to keep up a flow of renters and assure yourself a regular and secure income?
MA: I've been renting for many years and working hard to assure my customers' satisfaction.  These are not results you obtain in one day. Also, my house is very well located. From the beginning, my North American and English customers impressed upon me the importance of using e-mail and the Internet for developing this kind of small businesses, and they opened my eyes about this.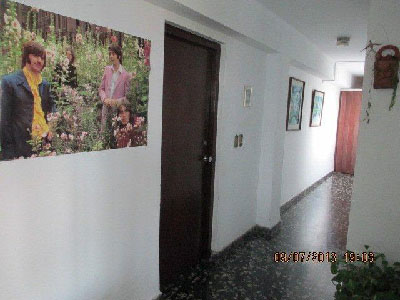 A British friend designed my first web page, and I now advertise my business in Facebook and Trip Advisor, as well on other on-line tourist pages. I also maintain e-mail contacts with guests who have visited my house, even after they have left. I congratulate them on their birthdays, I send them newspaper articles about Cuba, etc. The goal of all this is that they always have my house and Cuba in their hearts and they "fall in love" with them.
This work received recognition at the Second International Convention of Tourist Studies (CIET-2012) celebrated in our country last year as an example of "good practices in the area of lodging".  Since December 2007, the Guardian newspaper of England has included my house in their list of Top Ten Havana Hotels, the only private home on that list. I receive a lot of clients from that.
HT: Is the zone you live in an important factor in establishing the price of the rooms? I've heard that in Vedado the rents are high. Can you make individual agreements with the tenants, as in offering some flexibility with the established price?
MA: The business of renting out individual homes is very flexible. In defining the price the zone undoubtedly has some influence, but it's not the only factor, and obviously you can reach individual agreements with the customers. Other factors to take into account are the conditions and comforts of the house and the season of the year.
HT: Do your renters come from all different countries or do you basically prefer a specialized tourism?
MA: Since the beginning I've worked a lot with tourists who are English speaking, due mainly to the economic advantage: they pay better, don't attempt to bargain with the prices, offer better tips. Although it's also a more demanding tourism, it's pleasanter.
I've also diversified to receiving tourists from Germany and from North and Central Europe.  I've sought out and found a relaxed brand of tourism, generally couples and those on their honeymoon, people who want to get to know Cuba and Havana in particular, with its undeniable cultural, historical and patrimonial value.
HT: Do you also rent to Cubans?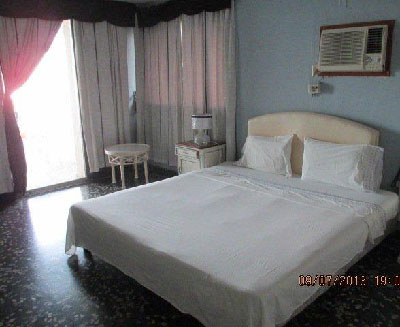 MA: Renting to Cubans isn't my specialty. I have a license in foreign exchange and a monthly tax to pay. Previously it was so high that it was impossible to consider the national market, since I couldn't maintain the business that way. But the country is changing now, and sectors are emerging with a certain level of income that will make it possible, I believe, to include them among potential clients.
I've always offered rooms for newlywed Cubans on their honeymoon – and at a lower price than what I charge foreign tourists, but up until now, no one has come.  I also haven't found a way to really promote this.
HT: A new prostitution has arisen in the country and is thriving thanks to the individual room rentals since some of them permit this morally objectionable phenomena.  Do you have rules established with regard to this?
MA: That's a very controversial and debatable topic. First, I don't agree with your affirmation that "prostitution is thriving thanks to individual renters," as if the prostitutes didn't also spend the night with their clients in the State administered hotels, sometimes bribing the security personnel; or as if the houses that rent rooms were the only, or the chief, agents to blame for a multifaceted phenomenon like prostitution.
On the other hand, I can assure you from my experience in tourism that the overwhelming majority of the owners of rental properties see prostitution as a menace to our businesses. Of course I've established house rules about this, and I've been inflexible in enforcing them. Even though I'm located right next to one of the most well-known discotheques in the city (Club Rio, formerly El Johnny)  I've kept myself apart from all of the negative factors that exist in a night club of that type. I think that's one of the reasons that I've survived all these years.
I also feel that we Cubans have to understand in this that the tourist who falls in love with our sun and beaches, with our natural beauty, who enjoys the Cuban music, dancing, rum, tobacco and coffee, would logically want to get to know a Cuban man or woman more deeply, especially since we're generally good looking, and we're a country that is a multicultural rainbow of colors.
HT: Do you establish friendly relations with these foreigners, or do you limit yourself to owner –customer relations?
MA: The goal of my business isn't only to make money; it's also to make friends. I want my customers to fall in love with Cuba and with my house, and to feel that it's their own. I want them to become my promoters and send me other customers, and to be repeat visitors themselves. This has allowed me to get to know and to exchange views with people from many parts of the world, from countries and areas that I'm sure I'll never be able to visit personally. In that way I increase my own knowledge and broaden my cultural understanding of them. It's been like traveling without moving.
HT: Your standard of living has gradually improved. Do you now have the peace of mind that you didn't have previously?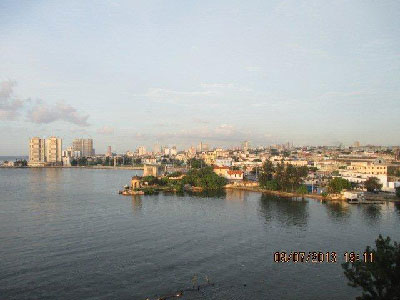 MA: My life has improved considerably. My family and I eat better, we dress better. I've been able to fix up our house; I can fill the tank and repair the old Moskovich auto that I inherited from my father, etc. It's true that you can't always have the full use of your own house, and that you acquire a responsibility when you house a foreigner, but when you hold to well defined guidelines and administer your business well, the benefits (and the peace of mind that this brings with it) is greater than the risks.
HT: Some people who have begun this type of business have had to quit. Why do you think they fail?
MA: There is a wide range of reasons. Sometimes they haven't thought their business out well: sometimes their houses are not in good shape and aren't well located, or there isn't a high standard of cleanliness and hygiene, an element that is very important to foreigners; or they don't attend their customers well, etc. Others have had problems with the authorities for violating ethical principles. Up until relatively recently the issue of the taxes and the high monthly quotas that you had to pay, whether or not you had a renter, represented a barrier very difficult to overcome.
To those who are just beginning, I recommend starting with a rental that is fixed for a relatively long period of time (3 months or more). That way, they can accustom themselves to interacting with foreigners, to doing business with them, to the issue of taxes (we Cubans generally don't have a culture of paying these), and even to experiment with the new situation in the house, because it isn't the same living there by yourself as when you are offering a service. Then they can begin to promote their business in different ways.
HT: Thanks for talking to us, and good luck.