Saxophonist Osmany Collado and Cuba's Charanga Habanera
By Helson Hernandez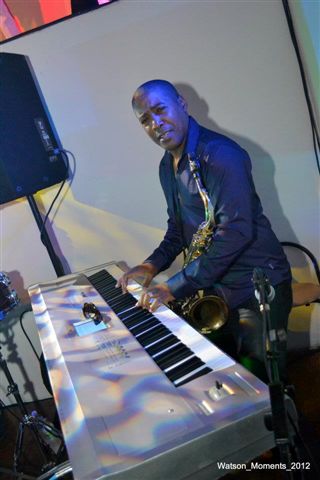 HAVANA TIMES — Cuban musician and composer Osmany Collado has released an album that renders his most romantic pieces by bringing together some of the island's most popular voices.
HT: Tell us about "Opening".
Osmany Collado: It's my new album. It was an idea I presented to the EGREM record label. The work is varied: I decided to emphasize the romantic aspect of my work and to use different singers for my compositions.
HT: Tell us of one challenge you faced while making Opening.
OC: Deciding who would sing my pieces in the album was the most complicated part, what with the long list of good Cuban performers who are established on the island.
HT: Who were the performers you invited to sing?
OC: Leoni Torres, Waldo Mendoza, Luna Manzanares, Yulien Oviedo, Hayla María Mompie and others. Leoni had already sung one of my pieces before for one of his albums, and Hayla had done so in her album Hayla diferente ("Different Hayla"). She sang two of my pieces.
HT: Were these songs you'd already written?
OC: No, I wrote the songs for the album with each of the performers I selected in mind. After I heard the result, I knew I had made wise choices.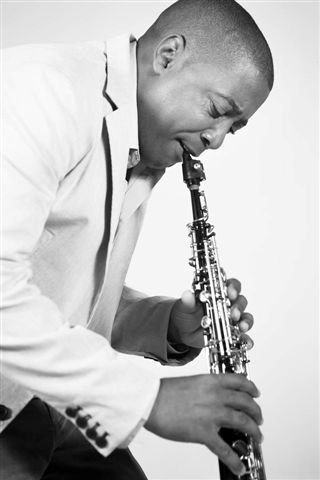 HT: How does Opening compare to your other albums?
OC: I've always written music, but this is my first experience writing this kind of music.
HT: What do you remember about your first steps in the music world?
OC: I did a major in saxophone. I studied at an arts school for 8 years. I worked with Martha Yanclo, a Haitian who lived in Cuba for many years. Then, I played with other orchestras, like Yumuri y sus Hermanos, La Barriada, Mezcla and others.
HT: You've always made popular music.
OC: When I completed my saxophone studies, I was invited to study and perfect my skills at an academy in Paris, France. But I wanted to continue doing popular Cuban music, and I let this great opportunity pass, renouncing concert music to focus on the popular.
HT: The band La Charanga Habanera had a decisive impact on your life.
OC: I played nearly 15 years with them. I was able to acquire much experience during this time. I became involved in the band's work over time, and nearly all of their records passed through me for their preparation and arrangements. This opened the doors for me and I was able to make each of the pieces work.
HT: What made you leave such a popular band?
OC: At the close of 2013, I told the band I was leaving. Incidentally, the band was leaving for the United States at the time, and I had to cancel that tour. The main reason was an invitation to go to a university in Merida, Mexico. I also wanted a change in life, to be a little more free in terms of being able to make my own decisions, without other commitments getting in the way. The work with a band like Charanga Habanera is very rewarding and brings you much popularity, no doubt, but I had to make the most of my time and pursue my own interests as well. Family was another factor in the equation. When I joined the band, my son wasn't even one. When I decided to leave, my son was already 15. I didn't get to experience many things family-wise. So, it was time to bring everything together: my professional interests and my family. You have to know when to enter a place, but also when to get out.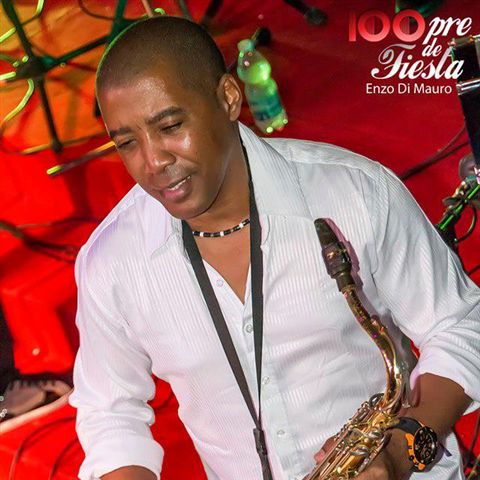 HT: What do you currently do in Mexico?
OC: I teach at a university. I also have a jazz quartet and perform in the country. For festivals in Merida, I invite artists to participate and do bigger things. I am also thinking of recording with labels in Mexico.
HT: What ideas do you have for the future?
OC: I completed an album in Yucatan titled Leyenda UTM. Five of my students took part in the project. I have several proposals to prepare pieces of mine for popular singers in the region. EGREM has already asked me for a new album. I will continue writing music so that each song can convey as subtle and peaceful a message as possible.
HT: What do you consider your greatest achievement in the world of Cuban music?
OC: The peak was playing with Charanga Habanera, where I had much of a say in their repertoire, and in keeping the band popular and acclaimed.